Photoshop is an art you can do a lot with. And, when it comes to creating amazing and unique text effects, Photoshop takes away the brownie points. The software has a whole lot of features to explore only if you have a fling for it.
You will be surprised with the stone & rock effects that can be applied to the textual content. These are available as layer styles that can be maintained as ASL files on the system for future use.
What are layer styles? These are a simple collection of commands that are saved as a preset and can be further applied to filled selection in Photoshop. The styles are pretty awesome and can be altered too as per your requirements.
Rock 3D Text Effect With Photoshop Layer Styles
Be it converting a simple text into a sophisticated design or editing pictorial content; the stone & rock effect layer styles fit the bill.
Keeping the current trends in mind, here are some of the stone & rock Photoshop effects to try on your next designing venture.
Stone Tribal Layer Style
This is a unique graphical style to look out for. Just one click and your simple text would be transformed into this vintage-like stone tribal layer style. Your design would surely get an eyeball on this beauty, which is a sheer example of perfection.
In simple words, it is a realistic tribal Photoshop style that holds the power to turn simple into extraordinary. What do you think?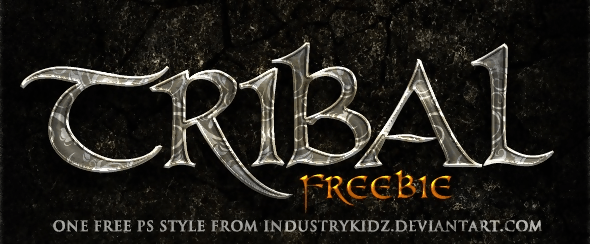 Concrete Rock Text Effect PSD Mockup
This is an amazing 3D design that makes your text look engraved along with giving it a sweet shadow. It has already been downloaded over 100,000 times, making it a popular choice among designers. This cool text effect can be a trigger for turning your business into a success.
The design is easy to implement and the pleasant appearance it offers is something you can't miss. Bring your project to life with this near-to-real Photoshop effect.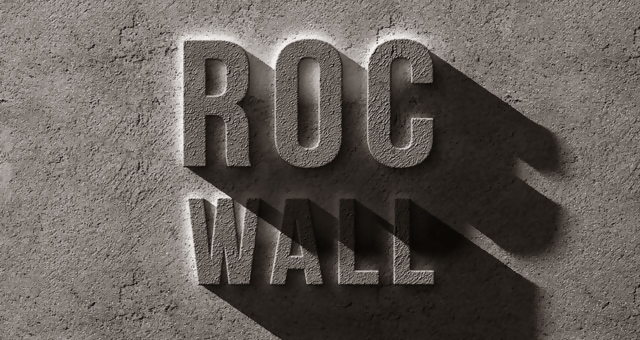 Free Stone Style for Photoshop
If you wish to save time, this cracked stone layer style is all you need for your next project. It looks neat and striking, making it a well-accepted design among Photoshop enthusiasts. The style looks promising as it can instantly speed up the workflow.
The best part is that the style comes free and can be resized and scaled so as it suits. All you need to do is download the effect to witness imagery worth a glance.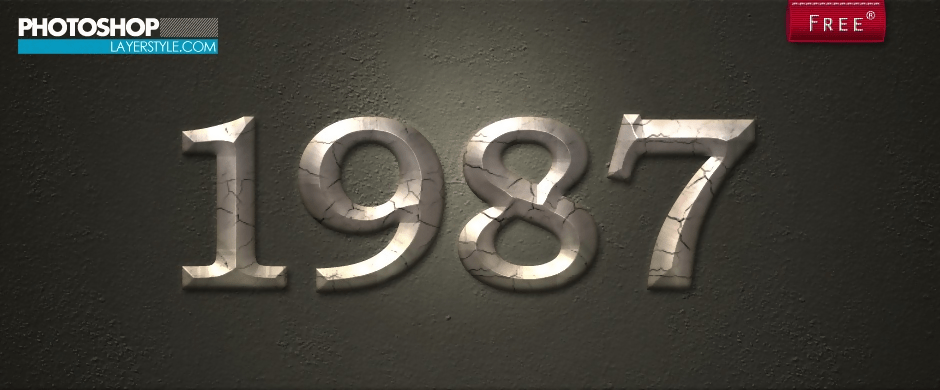 Old Rough Stone Style
With greenery all around, this Old Rough Stone style is much-admired for creativity. This pre-designed layer style is a perfect fit for your next project. The attention to details and the grass effect has made it popular among the masses.
You can refer this style as naturalistic as well as stylish. Show your creative side with this lovely green-contrasted design. Your media centric content would definitely be applauded by your peers. Try it now!

Bloody Stone Photoshop Style
This is an awesome premade effect that is readily available to graphic designers. Though it is a dark theme, it is a hundred percent effective. It is a flexible effect that can give meaning to your project. The unique font makes it all the more unique and catchy.
If you have a serious message to deliver, download the Bloody Stone Photoshop style without second thoughts. You won't believe when you get an A+ for creativity. Or, would you?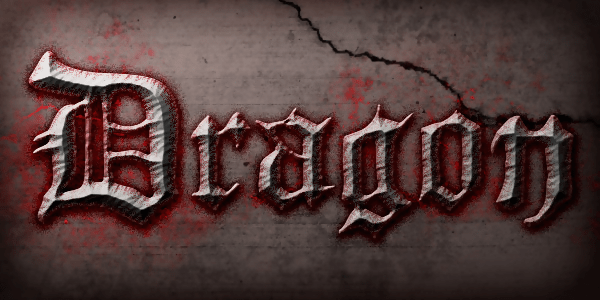 Free Photoshop Thor Style
This free Photoshop text style is one of a kind. The text gets its own significance and much-needed attention when you apply the Thor layered style. Needless to say, this style is in trend and popular among graphic designers for every right reason.
Join the bandwagon of great Photoshop text designs with this Thor based text style. The popular layer has set a standard for the others to follow with its sophisticated fonts. Try it now!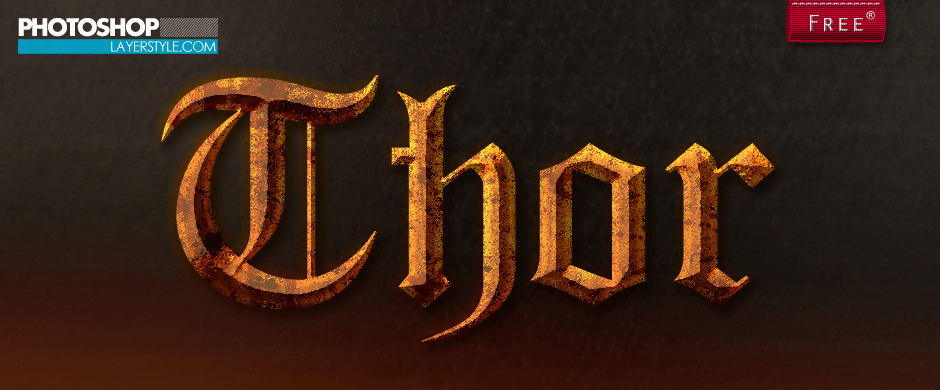 Polished Stone Photoshop Styles
This Polished Stone Photoshop style is tailor-made to make any project a success. It is both formal and playful, which makes it an all-rounder. The right blend of textures and patterns are the perfect ingredients to the good looking text.
The polished look is the icing on the cake. What is the best part? The sober color combinations make it fit for every theme. Download it for free for fabulous feedback from the audience that matters.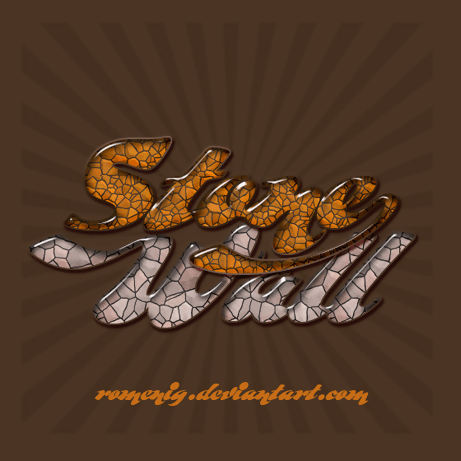 Asian Rock Layer Style
If there is a perfect example of sophistication and elegance, this is it! The style uses two layers for the kind of originality it showcases. You will instantly fall in love with this Asian Rock layer style for it is a royal style worth the hype.
The golden borders transform the simple into stylish. All in all, it is an interesting piece that is attractive and is your best foot forward towards getting those extra clicks. Download it now!

Free Stone Style
Add meaning to the words with this free "Stone Style." It is a good try at effective promotions and message imparting. The style ups your creativity game and the grass around the text adds the cherry to the cake.
The Stone Age vibes reflected by the text layer style and the clear design is the reason behind its increasing popularity. Experiment the style today and let others guess where you got the idea from.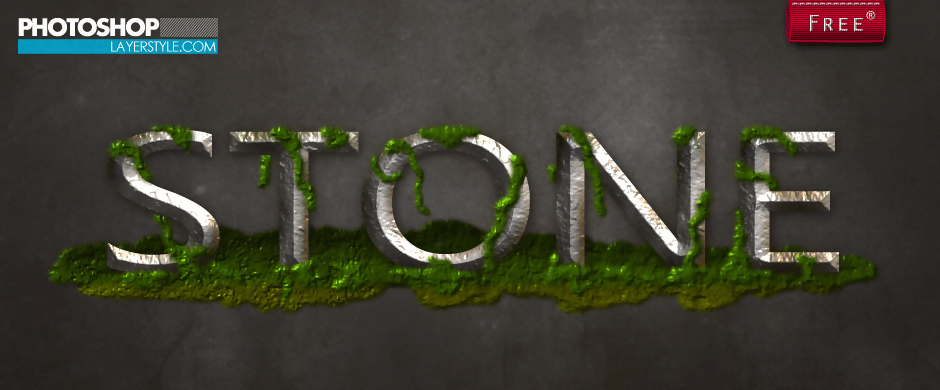 Grunge Photoshop Layer Style
This is an exclusive Photoshop layer style that gives wings to your designing endeavors. The customized style is a ruling success for it uses the right special effects and unique attention-grabbing features. If you have an artistic flair, do give this "Grunge" Photoshop layer style a try.
The good news is that the style is available for free. There does not seem any reason to say no to this great design. So, why not give it a try right away?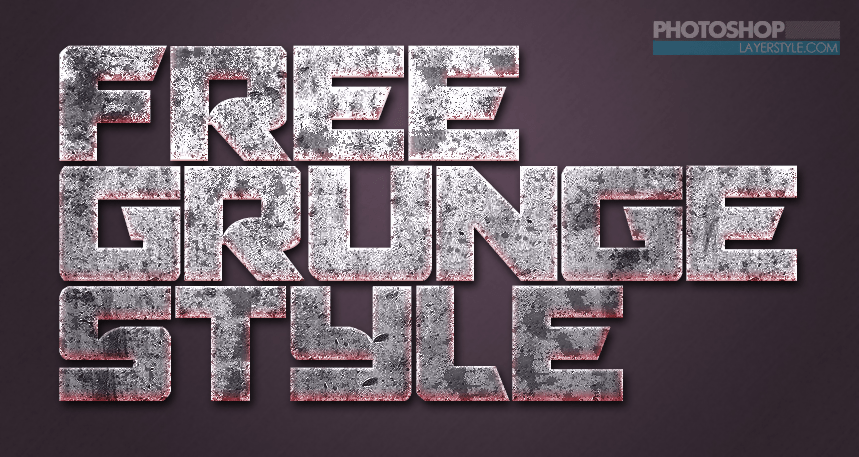 Free Photoshop Roman Style
This Roman style layer is powerful and bold, which makes it suitable for any project. Whether you wish to add meaning to your text design or enhance a particular image; this style can augment the overall appearance greatly. The style is another definition to classy, giving quality to your design in turn.
Bring your content to life with the Roman styled Photoshop layer. You can download it for free and see your designing endeavors reaching its intended heights.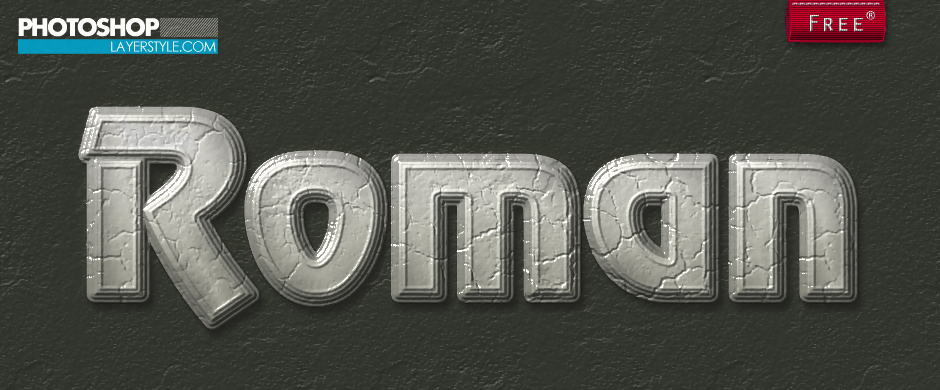 Stone Engraved Text Effect
Created using the smart object, the Stone Engraved text effect plays a huge role in magnifying the impact of your media content. It is both simple and sophisticated that effortlessly gains the attention of viewers. The engraved shingly look is an addition that would make your digital content outshine among the rest.
Photoshop has done a good job here by offering an opportunity to add pre-set textual layer styles to the content. Download this custom design for free and see your design efforts reaping the benefits.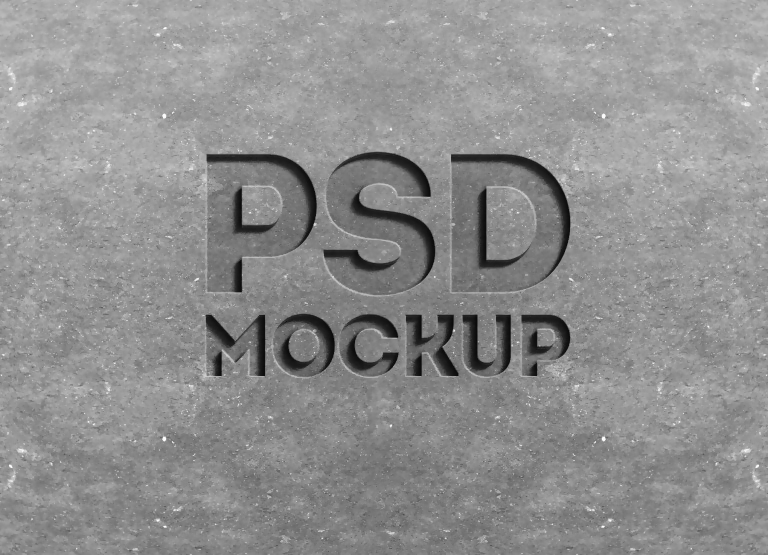 Free Stone Text Styles
This is a stone ASL Photoshop effect integrated with beveled style. It is a simple effect but can make your content the king. A perfect addition to invitation cards and menus, this style suits both commercial and personal projects.
The best is that the style can be downloaded for free, and can bring you the much-awaited leads in return. Get ready to publicize, advertise or promote your idea of anything and everything.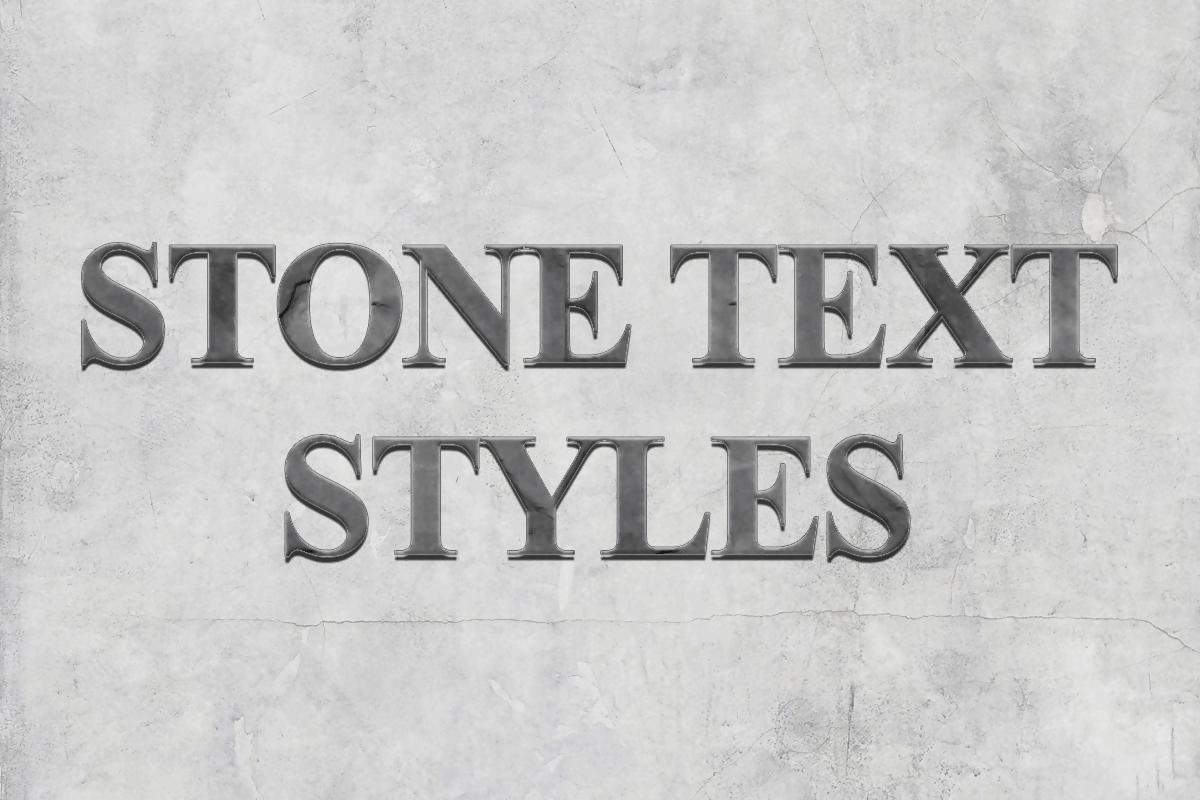 The Stone Effect
The effect looks like a rock that is carved out beautifully, giving it a 3D impression. The layer style is perfection at its best and its popularity among designers is the proof. You can tweak the background and the texture later to make the entire design look flawless.
Download the freely available layer style that has precisely balanced every element of the unique design. It is surely a love at first sight!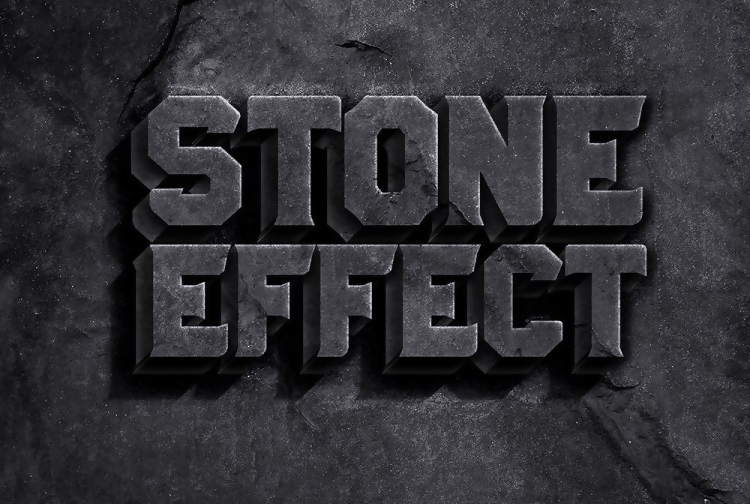 3D Stone Style Effect
This style is another level coolness and is built using a smart object. A great option for poster designs or even Halloween invites; 3D Stone Style effect is a stunning Photoshop layer. The unique approach and the 3D effect bring modernly vibes to any textual content.
Try this advanced effect and get recognized as a connoisseur of Photoshop. Download the free template today for a lasting impression.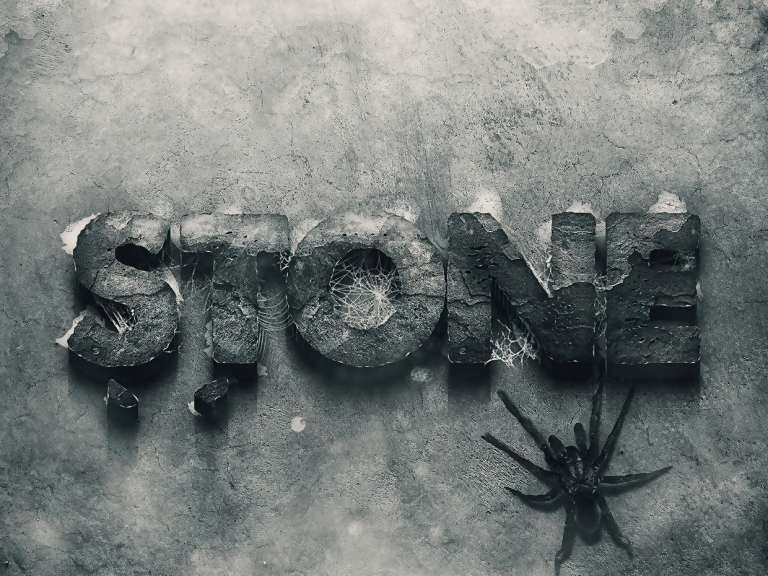 Conclusion
This is all for now! The listed stone & rock styled Photoshop layers are likely to turn your project into a success. The free availability is an added convenience that makes experimenting with these styles easy and fun.
Why choose stone & rock styles?
Free availability
Amazing creativity
Faster execution
Saves time
Enhances the overall outlook
Builds great impression
So, what is the wait for? Illuminate your project with these amazing effects and make your mark as a Photoshop artist. Pick your favorite and get started on your next creative venture.
Guess what? You becoming a Photoshop expert is no more a far-sighted dream. All you need to do is learn and grow.