Photoshop is an image manipulating software that is popular among graphic designers for editing photos, creating images, vectors with high-quality pixels, mockups for websites and many more. This software is mainly used by video game artists, advertising agencies, photographers, meme and graphic designers, and many others. Photoshop on its own is great software, it also requires ad-dons, plugins and so on. So is this article, we will be talking about 60 Photoshop Cloud Brush.
Photoshop Cloud Brushes are ad-dons and set of brushes, that designers can use to help them paint different varieties of clouds onto their designs. The cloud brush can also be used on mockups designs for websites in Html or CSS. These Photoshop cloud brush help users and designers save time. It also gives a nice touch to the skies (clouds) in design with high resolution. As a web designer who would like to use Photoshop to design your website mockups, these cloud brush are perfect for the job and will give you the best designs to use on your website with a resizable div.
A resizable div is a CSS property that contains a resize paragraph within, and it can be used to resize website elements in horizontal, vertical or both, and so on. The resizable div property does not apply to Inline elements and Block elements with "overflow" property set to visible, this means you will need to set overflow to scroll, hidden or auto for resizable div to work perfectly. If you are looking to make a beautiful sky background or landscape design for your website, the following sets of Photoshop Cloud Brush may be very useful to you. All the cloud brush is resizable and free but you must acknowledge the developers
Leboef Nine High-Resolution Cloud Brushes
This is a set of 9 high-resolution Photoshop cloud brush. With this set of cloud brush, you can create mist-like clouds in Photoshop with the right depth and texture for your design. It will also give your skies, a puffy, heavy and wispy cloud. You can add a resizable div property to the CSS element on your website to make it resizable. It is free for anyone who wants to use it.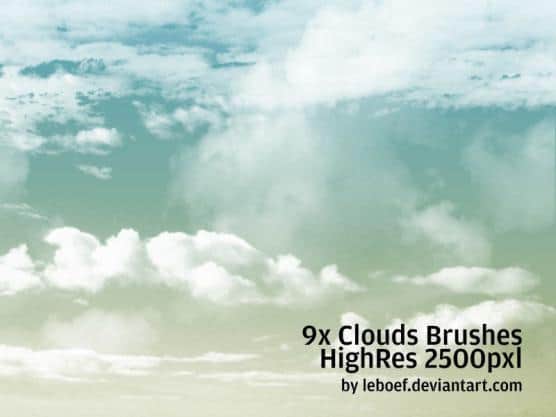 Painsi Six Cloud Brushes
Painsi Six Cloud Brush come with high-quality resolution and are awesome for landscape or any photo series which creates more realistic looks for your cloud images. The brushes produce larger and fluffy clouds which can be layered to create whatever you so desire.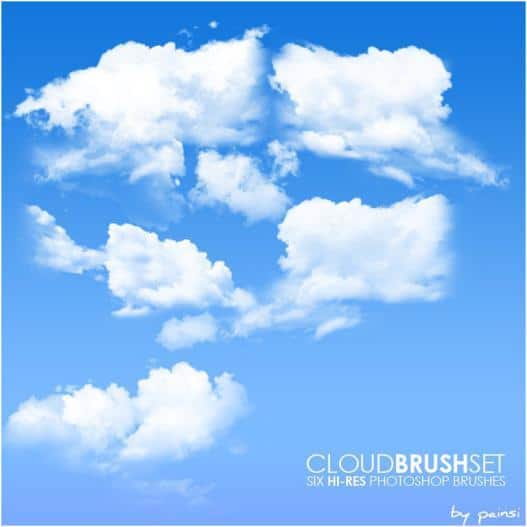 LunaNYXstock Photoshop Cloud Brushes
These set of brushes by LunaNYXstock comes in a set of 4 brushes, and it is really rare to find or see free Photoshop cloud brushes that are made from actual pictures of real clouds. As a result of this, the brushes create realistic and gorgeous looking skies in your design or project.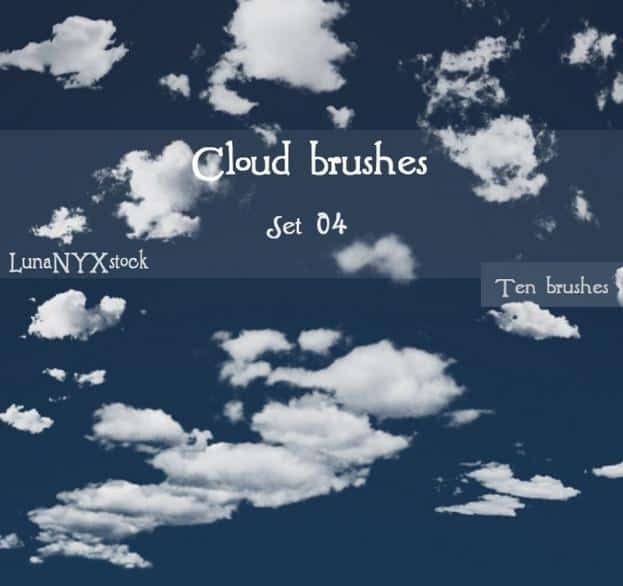 100 High-Resolution Cloud Brushes

Bad weather conditions affect landscape photographs, and these 100 high-resolution cloud brush were made with landscape photographers in mind. By using these 100 cloud brushe, you get a variety of brushes to use in designing and modifying skies & clouds overcoming weather challenges. They actually make your landscape photos look real and amazing.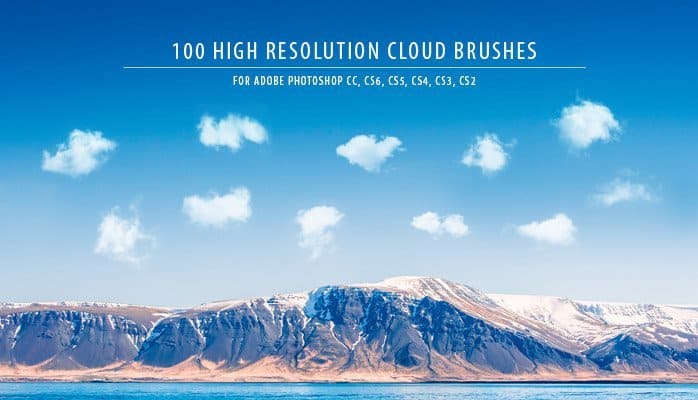 9 Abstract Photoshop Cloud Brushes
Create those amazing and wonderful clouds in your photos with a resizable div property included. It has shadow effects to add some wonderful effects to your designs or project. These photoshop cloud brush were also developed using real pictures. Although it might not meet the high-resolution standards it is still authentic for those who appreciate.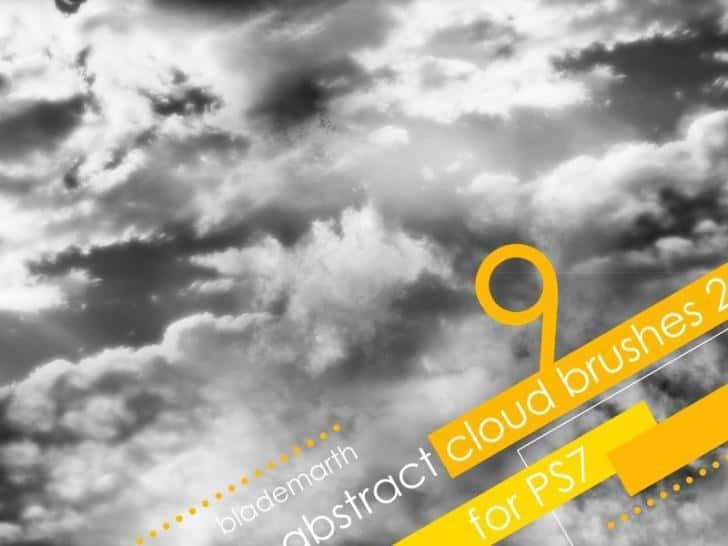 10 JavierZhx Cloud Brushes
This is a set of 10 natural brushes for users or designers who love those really big, giant and wavy looking clouds. This set of photoshop cloud brush will give your design a supreme feel and look for your next project.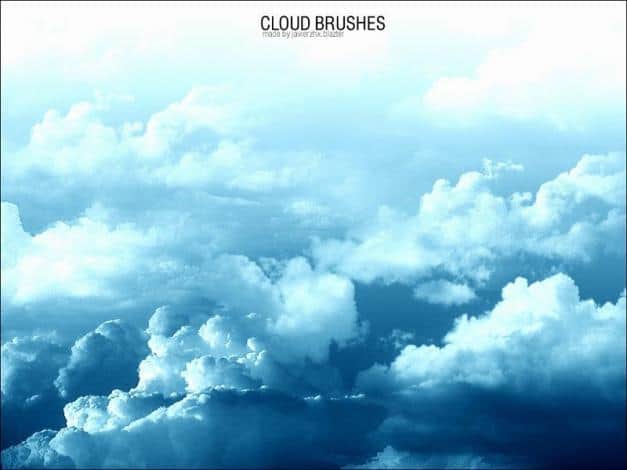 Eight Photoshop Transparent Cloud Brushes
Looking for a cloud on a transparent background? Look no further, because this 8 set of transparent photoshop cloud brushe will give you what you have been looking for. They will add that lovely bright transparent cloud in your images and using a resizable div, site visitors will be able to shrink and expand the clouds.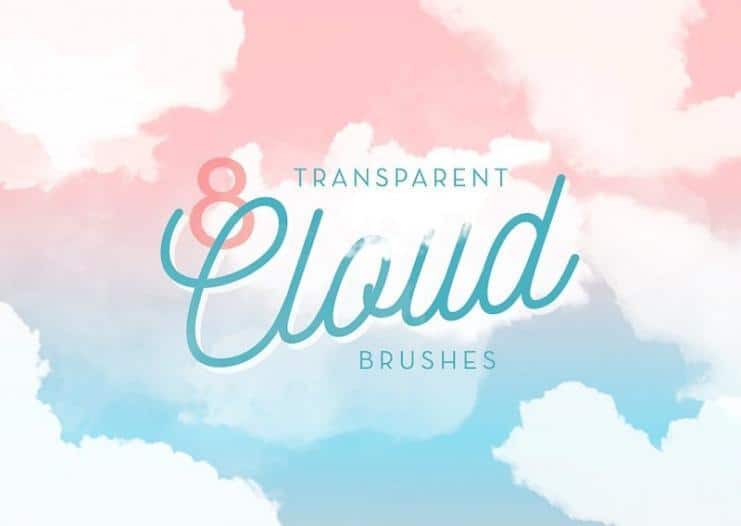 Photoshop Cloud Brushes and Sky Actions
Photoshop Cloud Brush and Sky Actions is a set of cloud brush that can give your pictures, a nice sky filled with clouds. It has a variety of clouds to use, some pictures may not have the sunny or bright clouds you want. So you can use this brushes to give it a nice touch with different actions such as a bright sunny day, cool evening, dawn and dusky skies, including realistic shades to look the way you want it.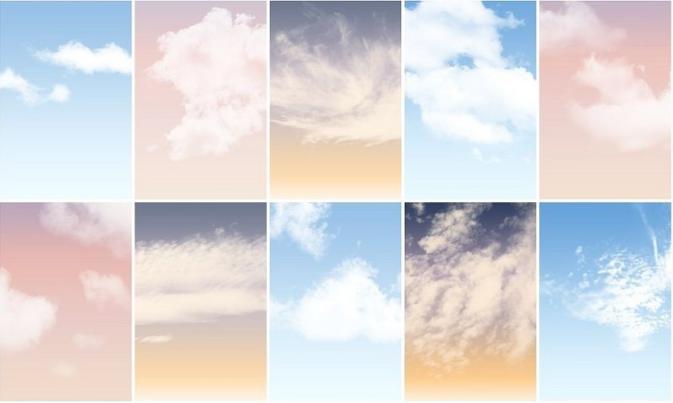 Stargazer Brush Set
This is a set of Photoshop cloud brush with the "Nebula Cloud" effect. They look just like space clouds and it will definitely take your design to the next level. It has a resizable div you can use to resize the images and still retain its resolution. Check it out below.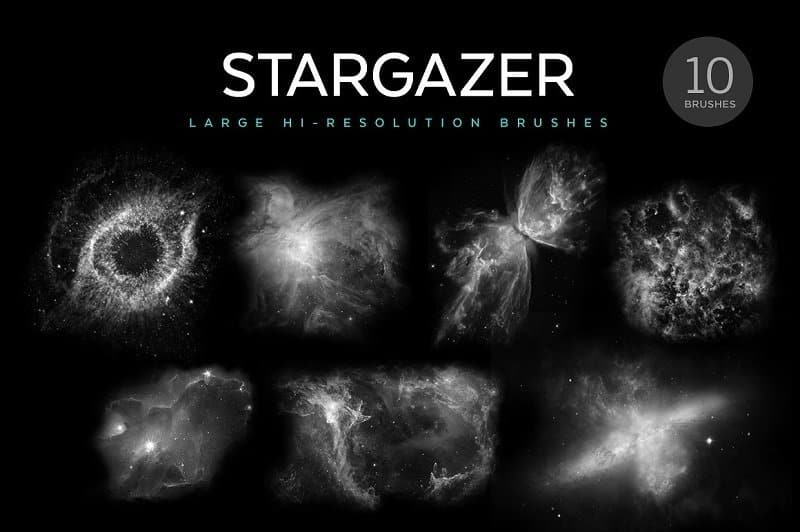 13 Photoshop High-Quality Cloud Brushes
This is a simple cloud brush for Photoshop. It comes as a 13 set cloud brush with various cloud effects. So for designers who want to keep their clouds simple but effective and catchy, then this is your best bet. Check it out using the links below.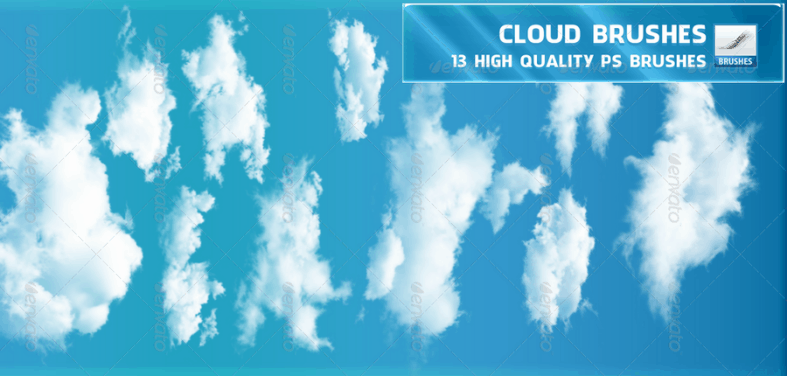 Nine large Photoshop Cloud Brushes By iAiisha
This set of Photoshop Cloud Brushes is developed by iAiisha, and it comes with sunny & cool cloud effects, for a perfect sunny day and cloudy sky design. You can create your skies and even include sun flares to make your effect more realistic.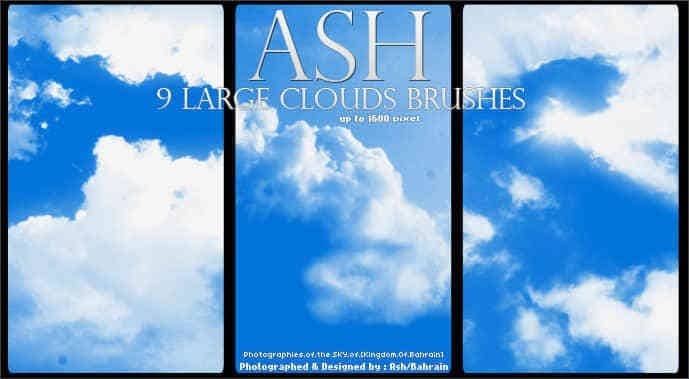 HighRes Cloud Brushes by Leboef
This is another set of Photoshop cloud brushes with simplicity, for those who want to keep their designs simple. With this set of cloud brushes, you can add effects to your designs and also keeping the attention on the designs. High-Resolution Cloud Brushes by Leboef is 900-2000 pixels making every detail of your designs visible.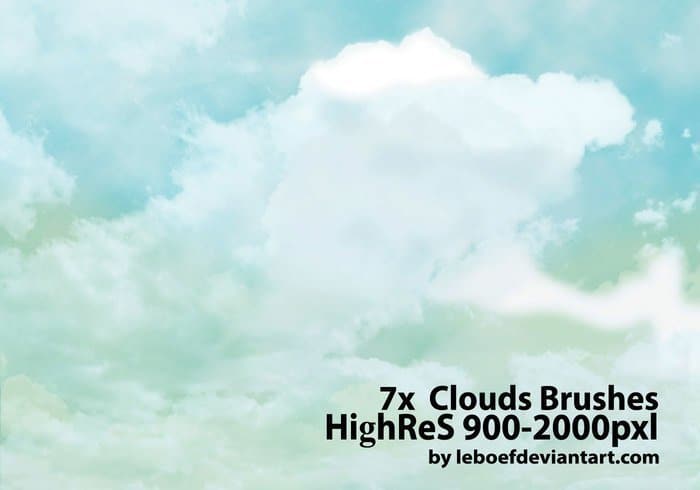 Cartoon Cloud Brushes
Cartoon Cloud Brushes takes landscape designs into another different world entirely. This cloud brush is very key when you are into cartoons and animations. It adds beauty and colour to your animations or cartoon background images.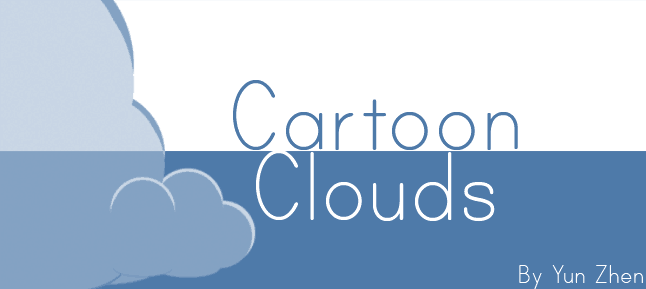 110 Cloud Brush Bundle
This particular cloud brush is not free and it is the first on our list. This is a set of 110 cloud brushes which comes with 40 cloud letter brushes, 30 real cloud brushes, 25 snow brushes, and 15 smoke and fog brushes. You can get this 110 cloud brush bundle for just $19.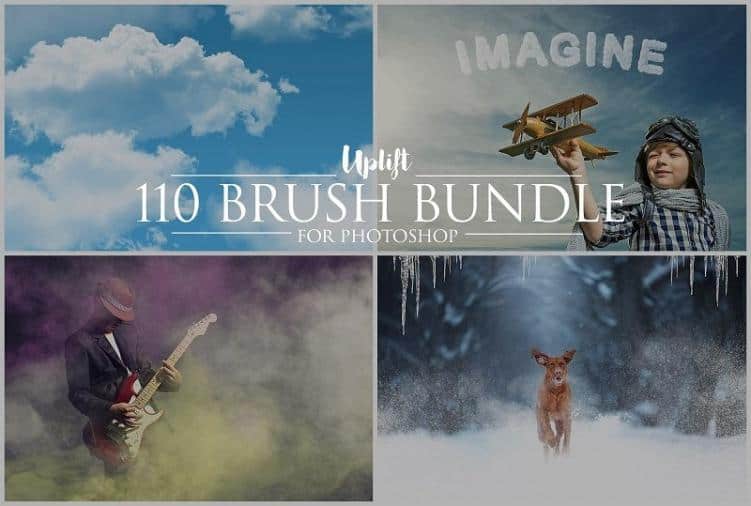 30 Photoshop Cloud Brushes for CS5 and CS6
Made from actual cloud pictures, these 30 photoshop cloud brushes are as real as it gets. It is highly compatible with CS5, CS6 and CC versions of Photoshop. It adds real perspectives to your landscape or cloud designs and you can use these clouds with any of the aforementioned versions of the software.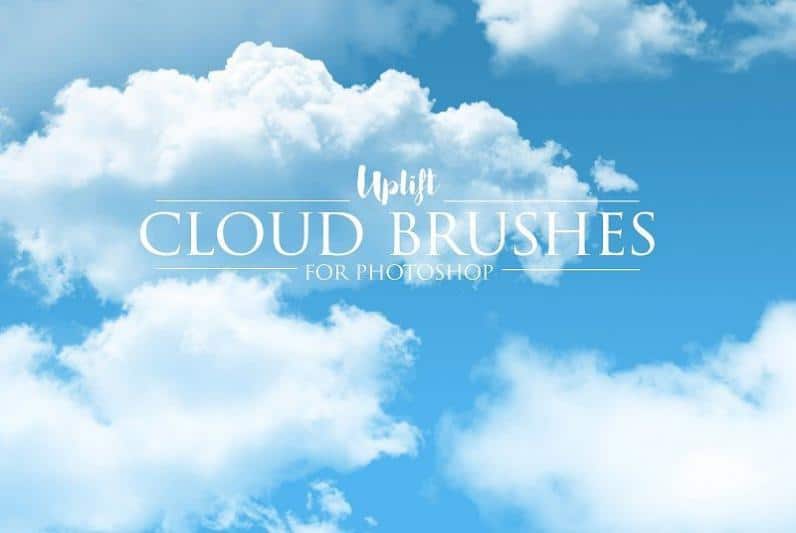 High Quality 900px and 2200px Photoshop Cloud Brushes
This high-quality resolution photoshop cloud brushes are great for any backgrounds either in print or web designs. These cloud brushes range between 900px and 2200px. The awesome thing about it is the fact that it is totally free, but you have to acknowledge the developer or follow him on twitter @getinspired for more information.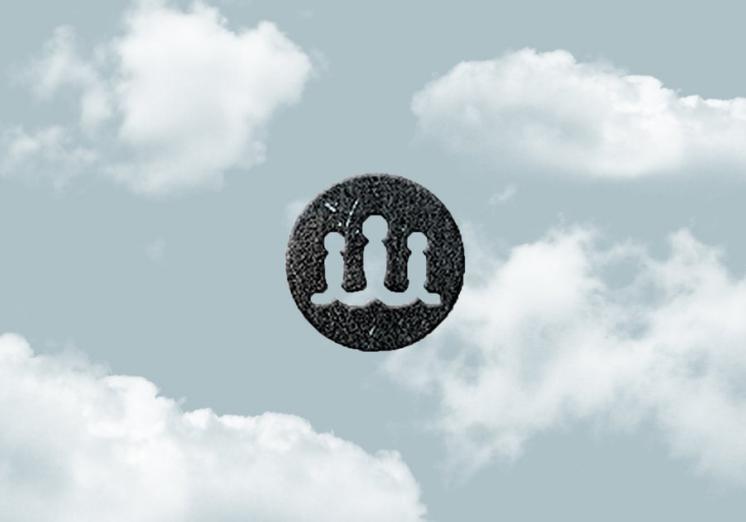 30 Imperial Photoshop Clouds Brushes
30 Imperial photoshop cloud brushes are 30 set cloud brushes. These brushes allow designers to paint fluffy, realistic and textured clouds on their works. This will make your designs look great and superb.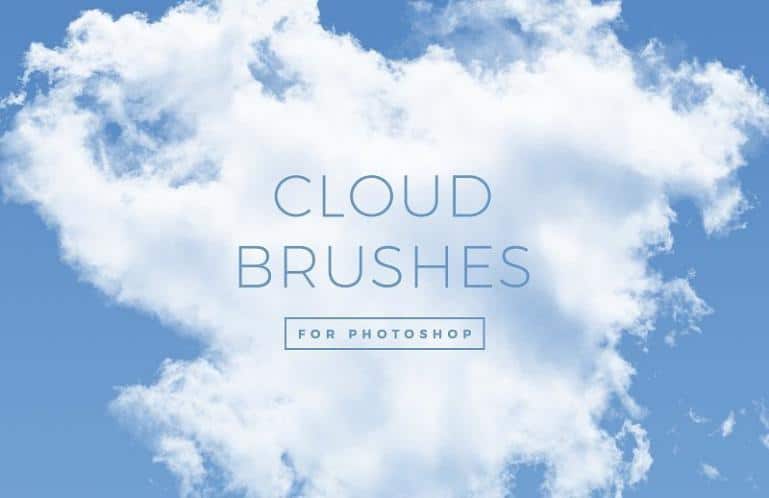 13 HighRes Photoshop Cloud Brushes by Leboef
There are another set of cloud brushes from Leboef, about the third on our list. Comes in 13 pack of brushes which are extremely HighRes and will work perfectly with any of your designs or projects. Its ease of use and simplicity is why you will love these particular set of brushes.

Mameara 15 High-Resolution Photoshop Cloud Brushes.
Mameara Photoshop Cloud Brushes are awesome cloud collections with high-resolution pictures. It works perfectly for both print and web designs to create cool shades of different clouds. So if you are looking for mid-night clouds, this is the cloud brushes to go for.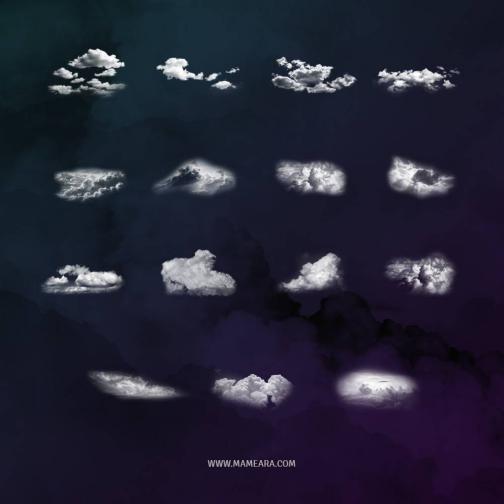 Photoshop Cloud Brushes By Cloud No9
These cloud brushes are useful in creating cartoon clouds which gives your design a very cute look animated look. It is User-friendly and very effective for those who are into animations and cartoon graphics.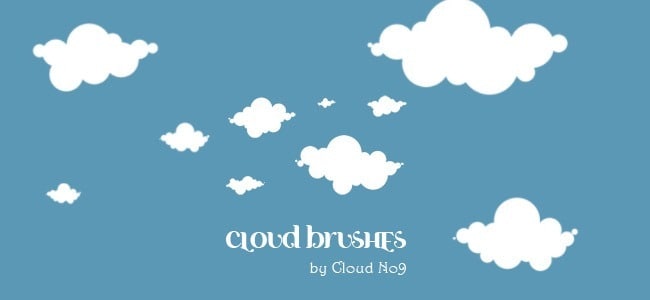 Real-Photoshop Cloud Brushes
Just like its name implies, this set of cloud brushes are real cloud images designed to blend two colours together. This gives a different look and feels to any landscape design, making it look gorgeous with high resolution.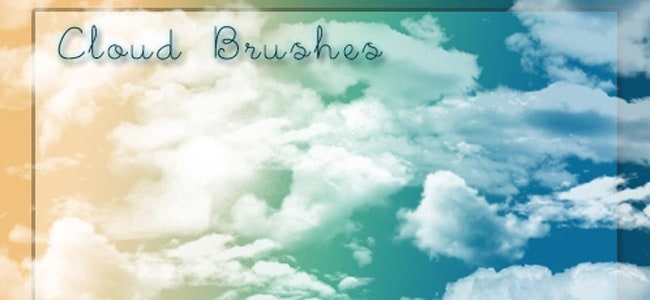 Photoshop Cloud Brushes
If you want to create really thick clouds that are fluffy and very cloudy, then Photoshop Cloud Brushes has the best cloud effects for you. It is also made from real cloud images to give users that real feel on designs.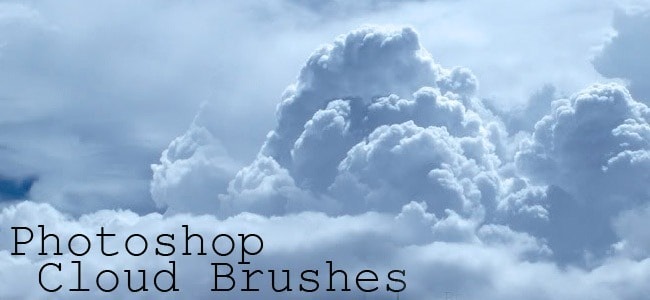 3D Photoshop Cloud Brushes by Cloud No9
This is a set of 3 Dimension photoshop cloud brushes, it can be used to create 3D clouds that are embossed. This is very good for web design projects and even print design projects. It can also be re-sized using resizable div.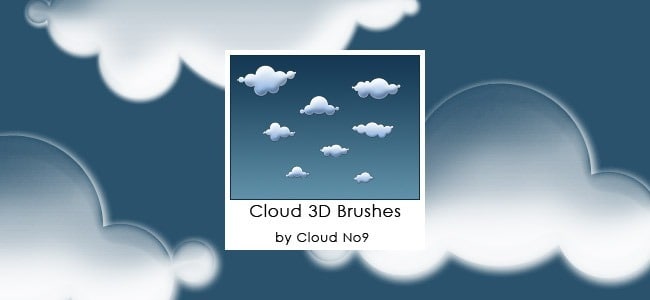 Kerovin Black Cloud Brush 2
Kerovin Black cloud brush 2 creates mist-like clouds that with just the right amount of depth and texture to your project or design. It is made from real cloud images as well and is compatible with CS5 and CS6 versions of Photoshop.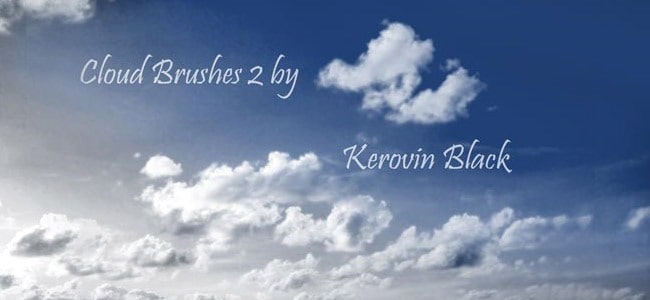 Cloud Brushes by LunaNYXstock (Set 03)
This is the third set of cloud brushes developed by LunaNYXstock on this list. It is not very easy to get free photoshop cloud brushes made from actual clouds images, so LunaNYXstock offers free cloud brushes to users and designers willing to explore them. This cloud brush set will give your work realistic looking effects.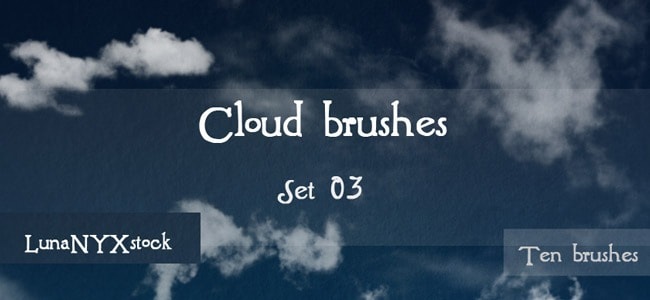 Silk Assassin's 21 Photoshop Cloud Brushes
In designs, creating fluffy and high-resolution clouds isn't very easy, so is creating customized skies for a sunny day, dawn, evening, rainy or cloudy day. But with the Silk Assasin's 21 Photoshop Cloud brushes, you can achieve all these without any stress. You will be able to create different shades of clouds that look real on your designs.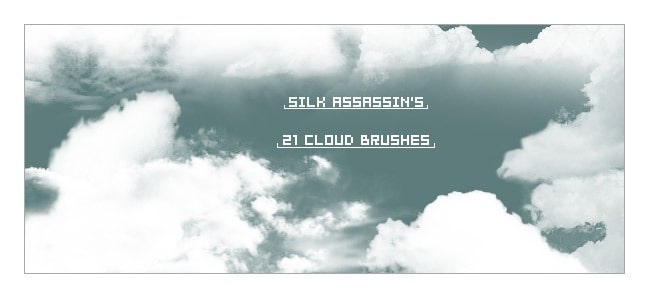 High-Resolution Photoshop Clouds by 120.

This cloud brush is highly compatible with all versions of Photoshop, from CC to CS6 and so on. It is a set of cloud brushes with high quality and they come with different densities, shapes and many other options. This is perfect for that next landscape design you are working on.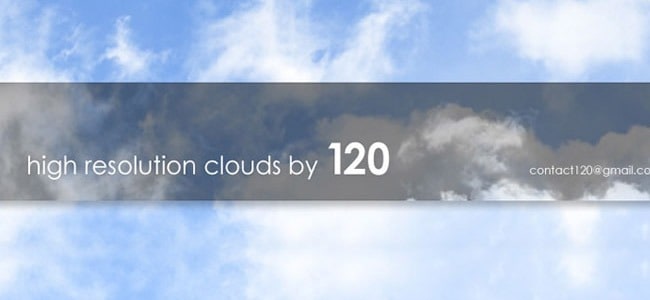 VP Photoshop Cloud Brushes
As a photoshop user or graphic designer, VP Photoshop Cloud Brushes are essential to your work. It is a set of 13 cloud brushes that allows you to create skies that look like they are painted. It is unique with a sleek and cool look.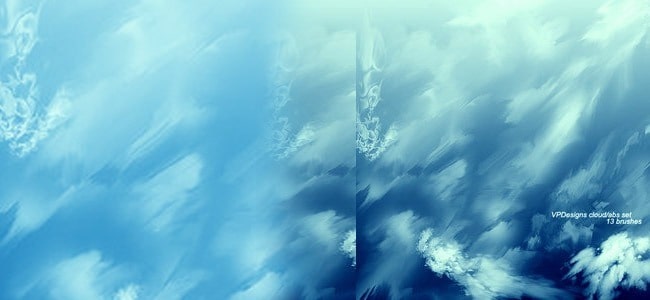 Vector Photoshop Cloud Brushes
This set of cloud brush allows you to create vector-based skies, this means you can create clouds in any form of shape and typography. It comes with 5 custom shapes and 5 custom brushes that offers a series of unique effects to your design. Check it out below.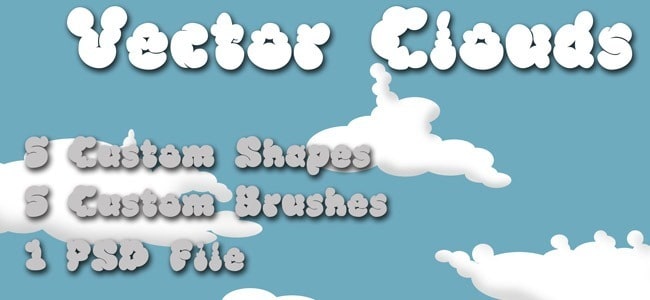 Photoshop Cloud Brushes Pack 1
This is the first pack of this cloud brush, it enhances your designs with simplicity. It works with CS5 and CS6 Photoshop versions creating a smooth and clean cloud in the sky on designs. So if you want a sunny and clear day with minimal clouds, this brush comes in handy.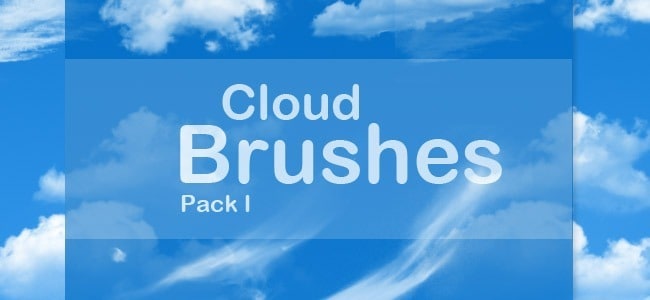 Fluffy Cloud Brushes
As the name implies, it creates fluffy clouds for your web and print designs. It has 25 cloud brushes that let you paint realistic clouds with high resolution even when resized using the resizable div.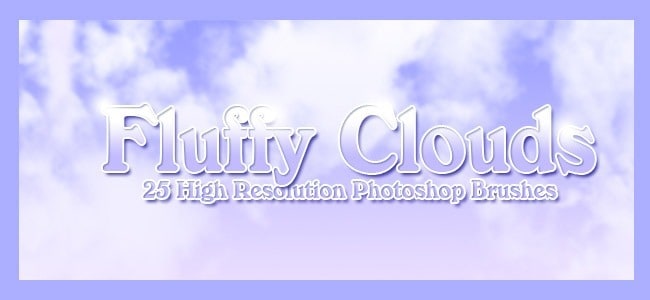 Chris Scholten's 8 HighRes Cloud Brushes
Chris Scholten's 8 High-Resolution Cloud Brushes comes in 8 sets, with a lot of options for creating perfect and beautiful skies. The clouds are very realistic, this makes it good for any landscape image designs. It is compatible with CS5 and CS6 versions of Photoshop and it is also user-friendly.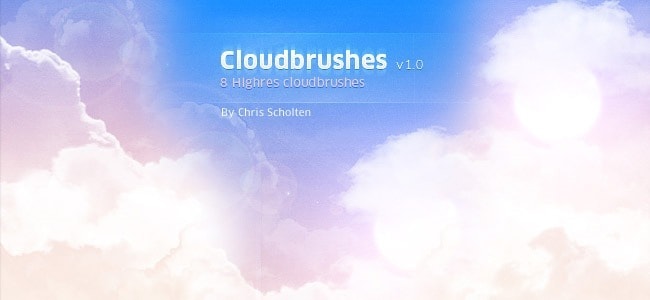 Photoshop Cloud 22 Brushes.
This 22 set of photoshop cloud brushes offer a whole lot when it comes to creating the perfect clouds in your sky design. With this set of brushes, you can create thick, scattered, puffy, fluffy and more variations of clouds.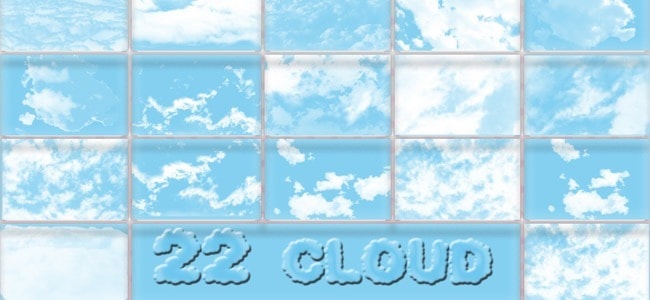 Mila Vasileva's 24 High-Resolution Photoshop Clouds Brushes

This set of wonderful photoshop cloud brushes can be used in creating different effects and it is compatible with Photoshop versions CS5 and CS6. They are user-friendly with high-resolution clouds for great designs.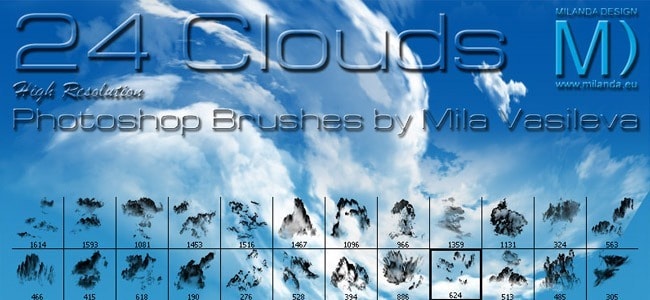 Cloud Misty Fog Brushes in Photoshop By Medialoot
Photoshop has different ways in which you can create cloud brushes, but some ways are easier than others. These cloud misty fog brushes will add misty and foggy feel to your images making it look even better. It is compatible with CS5 and CS6 and perfect for creating that cold weather illusion in your pictures or images.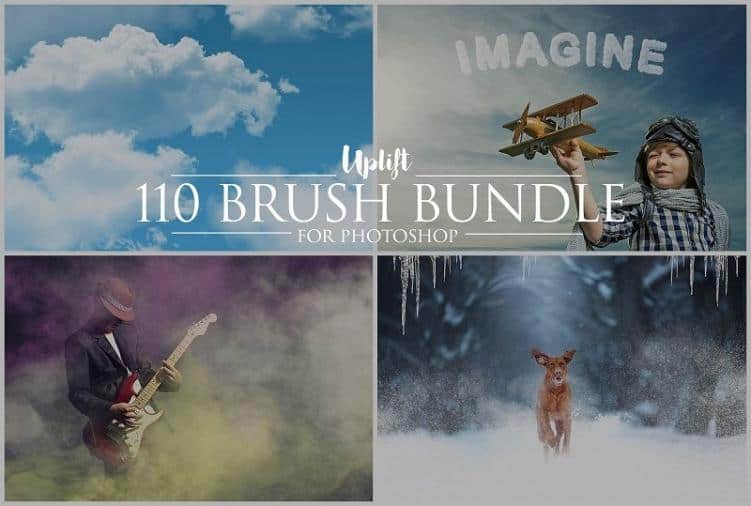 123 Photoshop Cloud Brushes
123 Photoshop Cloud Brushes is made from real high-resolution pictures from real night clouds. These cloud brushes are good for creating cool late night clouds for landscape pictures. If you want to create different dark shades of clouds such as mid-night effects to your design, this is the perfect cloud brushes to use.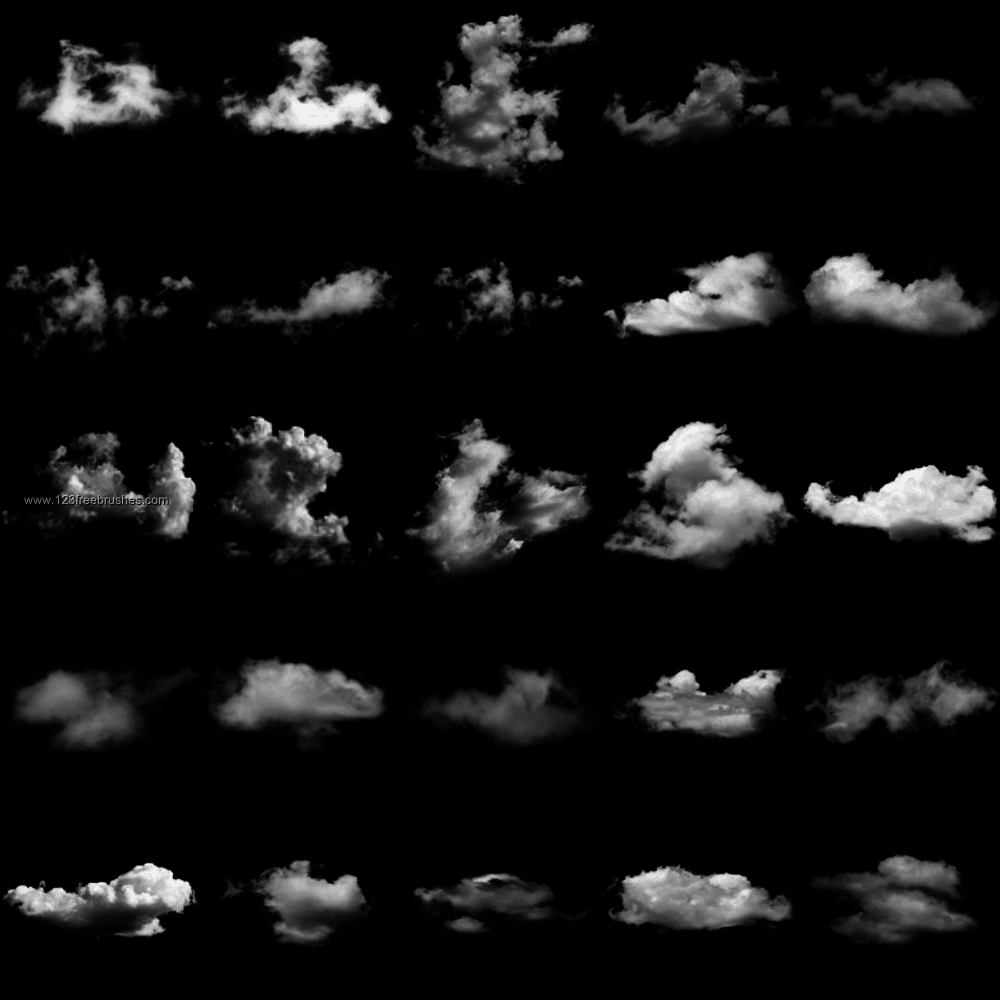 Angel Loft Cloud Brushes
Using photoshop cloud brushes in graphic and web design is very useful and it gives a chance of making new and awesome inspirations. Angel Loft cloud brushes are very useful in creating awesome cloud backgrounds, sunsets and more to your background. It works with most versions of Photoshop.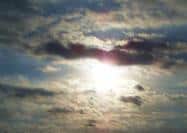 Photoshop Cloud Brushes With Mia
This cloud brush by Mia is awesome with a large collection of photoshop cloud brushes and compatible with a wide range of Photoshop versions. Cloud Brushes with Mia allows you to create a realistic looking lightning effect in pictures. It looks nice on landscape pictures, which is high resolution and gives a variety of shades to make realistic designs.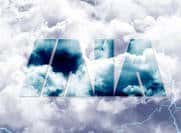 Grungy Cloud Textures.
Grungy cloud brushes can be used to create different textures in your cloud designs. It is made from a collection of abstract images and can be used for backgrounds in web design especially for headers. You can make beautiful designs with the right amount of depth and texture.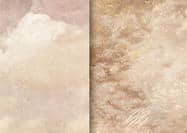 Sky & Cloud Photoshop Brushes.
From the name, you would know they were made from real images of clouds and skies. They are so real and awesome, giving your design the authenticity needed. It is wonderful and you can add it to your collection of photoshop cloud brushes.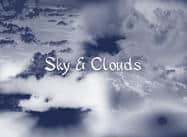 Beyond The Mist Cloud Brushes By Midnightstouch
Creating an illusion of misty fog in your images is an interesting effect. With this set of brushes, you will be surprised how easy it is to create a misty fog with cloud brushes in Photoshop. It only takes a few minutes. This is, however, one of the few cloud brushes you can use in creating misty fog effects and works with CS5 and CS6 versions.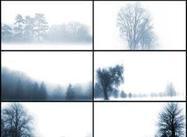 Shuikyou Puffy Cloud Brushes
This is another fancy collection of puffy cloud brushes, equally interesting in creating all the puffiness you want in your design. Its coolness is just so intriguing that it will give you a sense of satisfaction.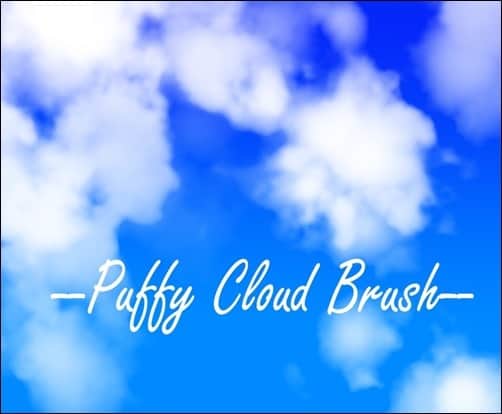 Demo
Pharaohking Clouds Photoshop Brushes
This is a 21 set of cloud brush for Photoshop. Most of these brushes create fluffy clouds but can be used in creating whatever effect you so desire. It is simple and user-friendly, compatible with CS6 and CS5.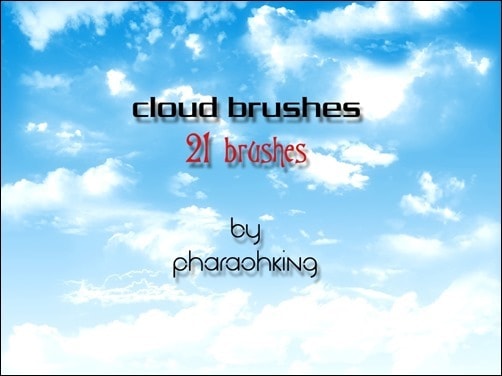 Demo
Rubina119 Cloud Brushes
These set of 10 high-quality brushes made with Adobe Photoshop CS4. These are cloud brushes that are made from actual images of clouds, it creates that celestial cloud for your design.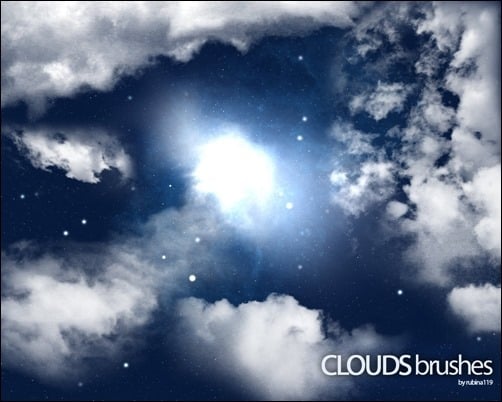 Demo
Photoshop Cloud Brushes by PhysicalMagic
Photoshop cloud brushes y PhysicalMagic is a set of 14 large brushes that can be used in creating fluffy clouds in photoshop designs. It is compatible with most of the photoshop versions like CS3, CS4, CS5, and CS6. So if you use any of these versions, you are going to find these set of brushes really interesting with a user-friendly interface.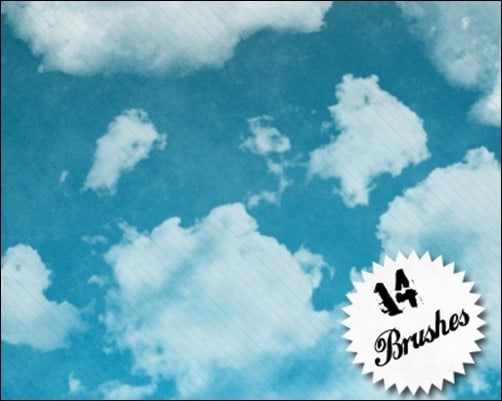 Clouds and Sky II Cloud Brushes by fabricate-stock
This set of 4 large cloud brushes comes with a bonus moon brush to add the moon to your landscape design. This cloud brush set enables designers to create night skies in image backgrounds with a glowing moon using the moon brush. It is a great cloud brush to eat.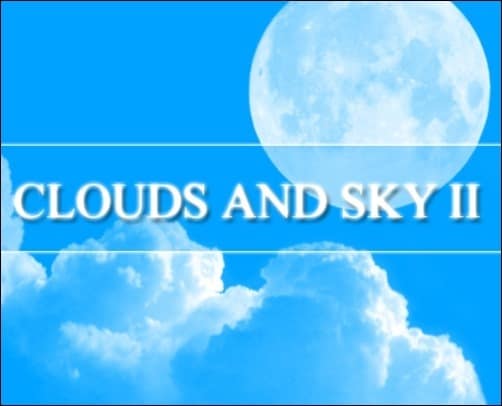 Demo
Cloud Brushes by VectorMedia
Unlike all the other photoshop cloud brushes on our list, this set of cloud brushes by VectorMedia is not free. But it has some amazing features which make it worth the price. It costs just $5 and it can be used to create clouds on images/pictures where none exists. It has 15 brushes with a different variation of clouds and is compatible with Adobe CS1+. This is just awesome.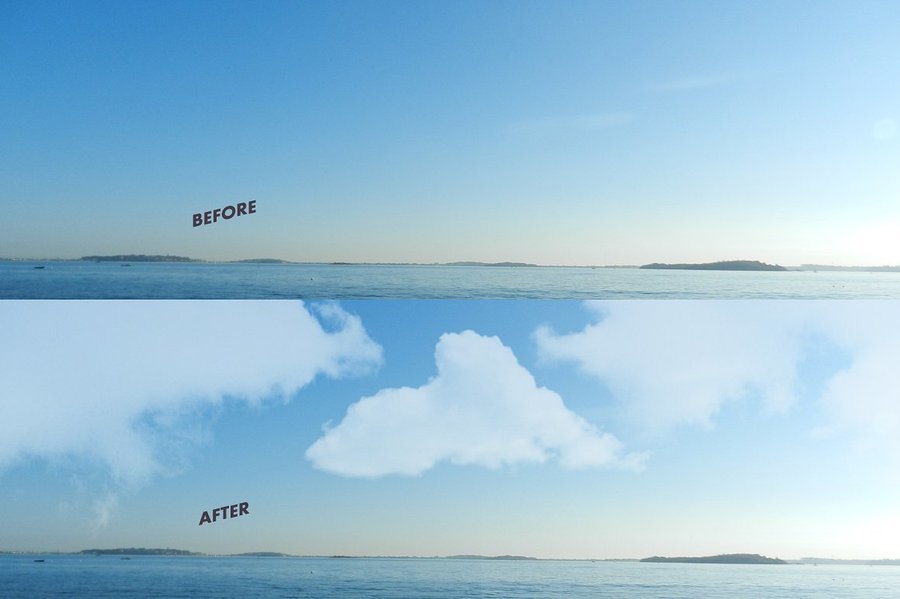 50 Cloud Brushes
This is a cloud brush that can be used for free but with a condition to mention the developer. It can not be used for commercial purposes, although you can purchase it for commercial use. This cloud brush set comes with 50 brushes in high resolution, it was created using CS6 with over 1500 pictures of real clouds. Only the best shots were used to create these brushes, so feel free to explore.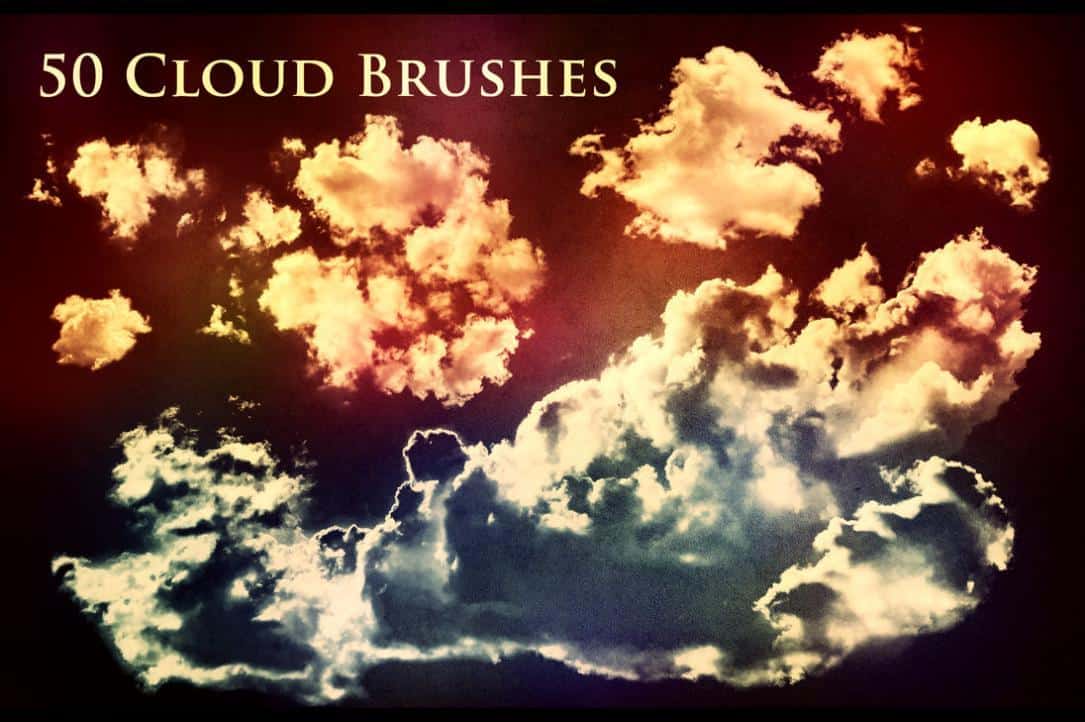 Cloud Photoshop Brushes by Sklar113

These Photoshop brushes are good for drawing awesome clouds, it was created by Deviant Art Sklar113 and it looks really fantastic so if you are in search of clouds, then this is it. You can use it for personal and commercial use.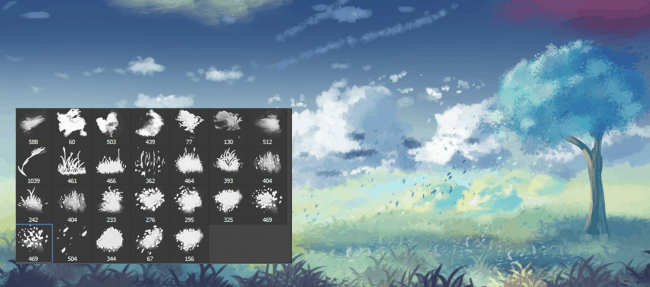 Free Hi-Res Photoshop Brushes by FudgeGraphics
This is cloud brush has 17 set of brushes for creating wonderful looking clouds. All 17 brushes have different cloud designs which can be used in drawing various shades of clouds from light to dark clouds in images. These brushes can be used for both personal and commercial use with variations from 2300px to 2500px. It works well for both web design projects with resizable div and print.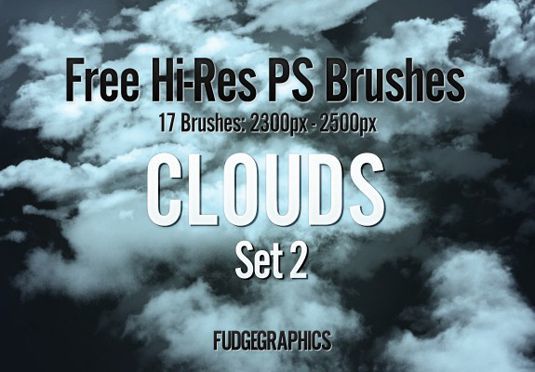 Rain Cloud Brushes
Drawing and painting rainy clouds or rainfall in photoshop can be daunting, but this Rain Cloud brush by Amorphisss is an amazing and free brush to achieve this effect. It has four sets of brushes you can use to paint the direction of the rain with a Motion Blur filter to detail the motion effect.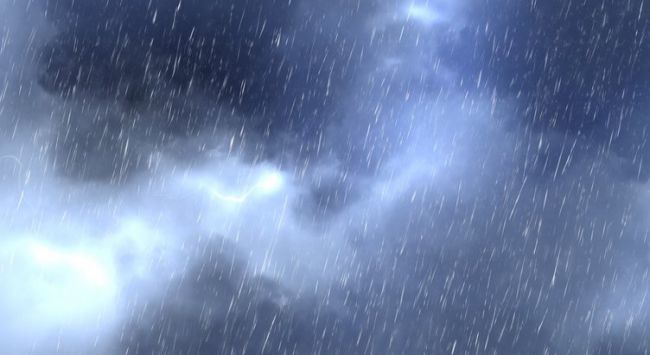 GrungeTime Cloud Brushes
If you are looking for a set of high-resolution cloud brushes to draw and paint those fluffy, puffy clouds, then GrungeTime is what you need. It is a 30 set of cloud brushes with different types of clouds to make your designs look professional.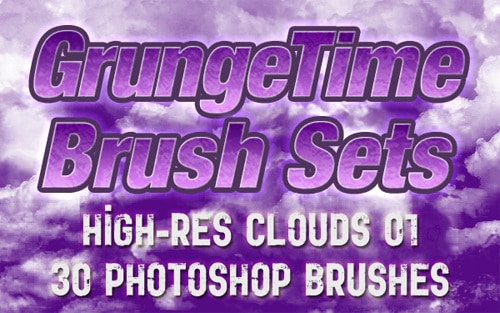 Free Cloud Brushes Vol. 1
This is a free set of Photoshop cloud brushes you can use to create a cool and calm sky in your picture designs. Explore the 25 set of brushes and give your landscape photos a beautiful sky.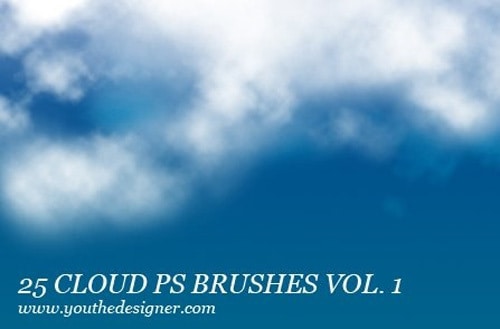 Real cloud brushes
Just like the name implies, this is a collection of 10 real clouds used in creating these brushes. It was created using Photoshop 7 and it is compatible with all the latest versions of Photoshop.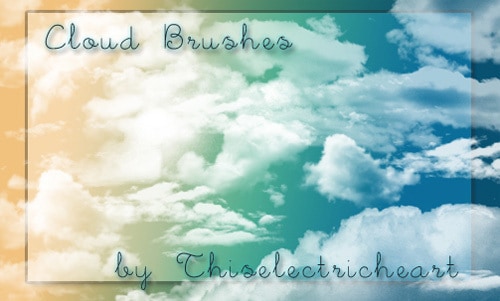 Brush King Cloud Vector Brushes
This is a unique set of 17 cloud vector brushes, the designer specifically had web designers in mind while creating this brush. It was made using Photoshop CS4 and brush sizes start from 500px to 1024px.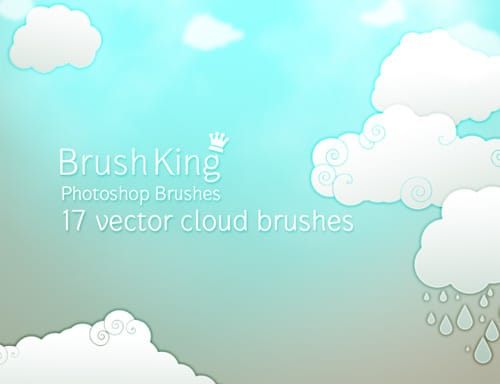 Photoshop Clouds Brushes by Coby17
This photoshop cloud brush was designed by Coby17 and it has 24 brushes with different shades of clouds. Each brush size varies, starting from 200 pixels to 1000 pixels and can be used on any CS versions of Photoshop. Get these cloud brushes today to create cool cloud backgrounds.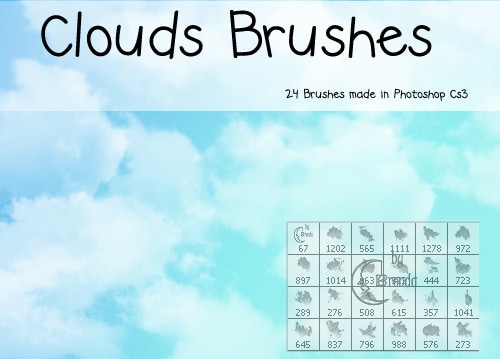 Realistic Cloud Brushes
Want to create photorealistic cloud effects? This realistic cloud brush has 22 sets of brushes to help with your designs. Created by LunaRegina, these brushes have high-resolution cloud and range from 1200 pixels to 2500 pixels in size. You can use these brushes to create grunge effects in your landscapes' photo skies.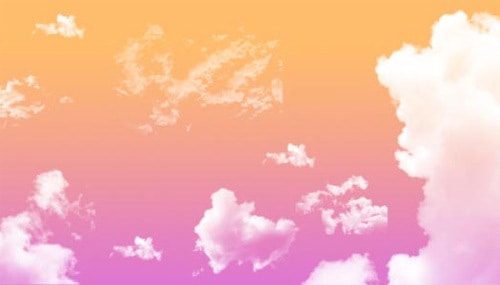 Clouds II Photoshop Brushes by redheadstock
This is a special type of cloud brushes with 20 different types of cloud designs. They come in extremely high resolution and the average brush size is 2100 pixels. With the different cloud types, you can create really beautiful skies in your photos and it is compatible with Photoshop 7+, Photoshop Elements 2+, and GIMP 2.2.6+ so you have nothing to worry about.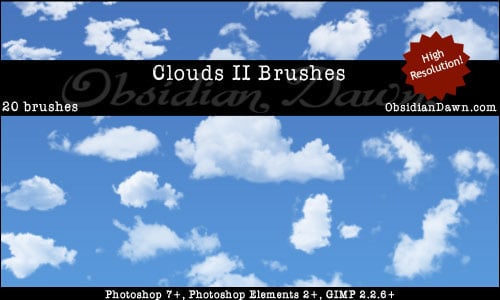 25 Cloud Brushes Volume 2
This is the Volume 2 to the 25 Cloud Brushes on our list today. It is a set of free beautiful cloud brushes that are suitable for photo designs that are nature related. By installing this cloud on your Photoshop, you can explore different ways to paint the wonderful sky.

Photoshop Mist Cloud Brushes by redheadstock
Last on our list is the Photoshop Mist Cloud Brushes also created by Redheadstock. It is a set of brushes you can use to create really pretty looking clouds and mist in your photos background or landscape. One of its main features is the wispier clouds; when set to a lower opacity, it creates some really cool misty effects for your designs. This cloud brush has 22 different types of brushes and is compatible with GIMP 2.2.6+, Photoshop 7+, and Photoshop Elements 2+.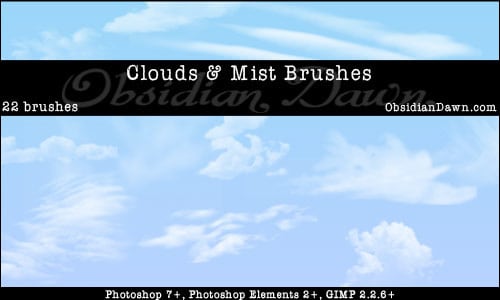 Conclusion
If you are a photographer, graphic or web designer, and you wish to add really cool and realistic cloud effects to your pictures, graphic arts, and websites. These photoshop ad-dons will help you greatly in achieving your cloud design goals. These clouds can also be resized using the resizable div feature, which enables you to shrink or expand the clouds layers horizontally, vertically or both ways to give it the perfect sky. We hope these 60 Photoshop Cloud Brushes will help you in your next projects. Follow us, leave feedback and watch out for more updates.