Layer styles have always been the tool of choice when showcasing awesome effects is required. With layers styles in hand, designers save on time and enhance their speed as they work. The same is bound to apply in your case too. To further boost your skills and portfolio, we have compiled some of the best wood layer styles around the design landscape.
These layer styles comprise of simple single layer types and more detailed layer styles made by Photoshop actions. There is plenty to choose from here.
Free Photoshop Wooden Text Effect Layer Style (.ASL)
Polished wood, classic wood, rustic wood, elegant wood, bark textures, and many others are available for you to use. These wood layer styles are bound to have an instant impact on your design process and output.
Let's get into it then.
4 Photoshop Wood Styles
This set of wood layer styles is ideal for any design project that has a theme based on wood. Once you try each one of the styles, you will discover how great of an asset they indeed are.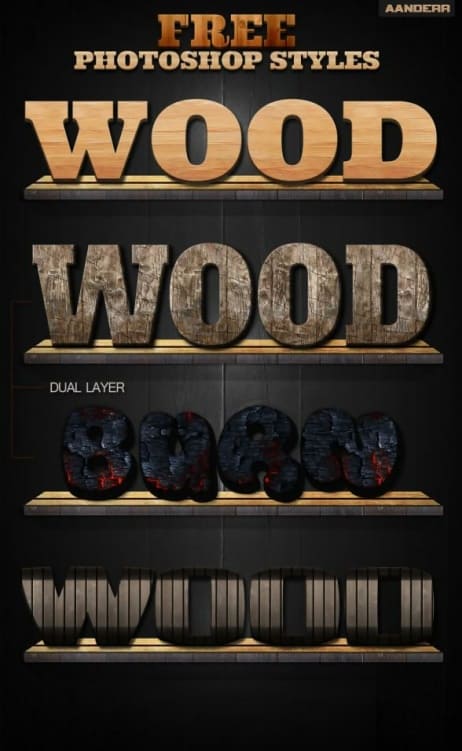 Free Woody Chunks Style
The Woody Chunky layer style is a fun wood text that gives your project that 'happy earthly vibe' whenever you use it. Customization is an easy process. Open the smart objects, key in your custom text, accept and apply the change that is all you need to do.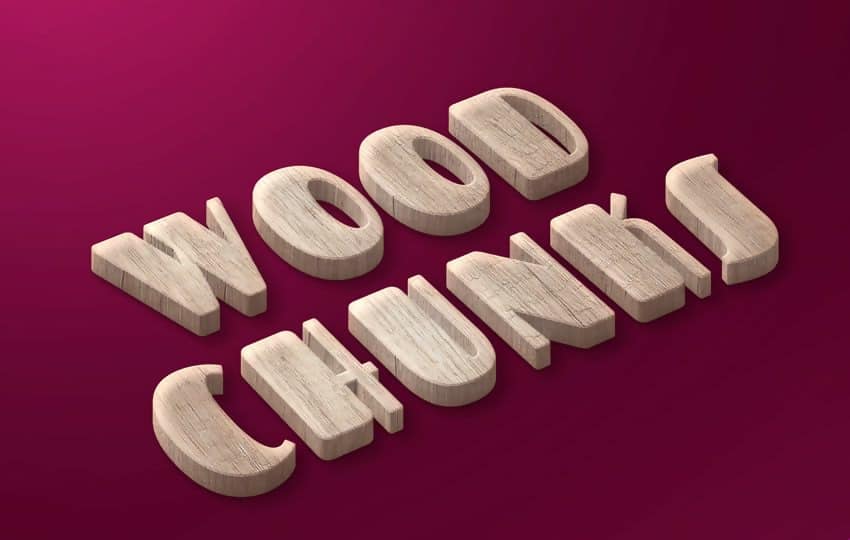 Free Wood Texture Pack
This set of textures is ideal for use in web design projects. The tiling capabilities allows for use in projects that may require patterned backdrops or surfaces. Since you can copy layer styles, applying these styles on any Photoshop project is an easy process.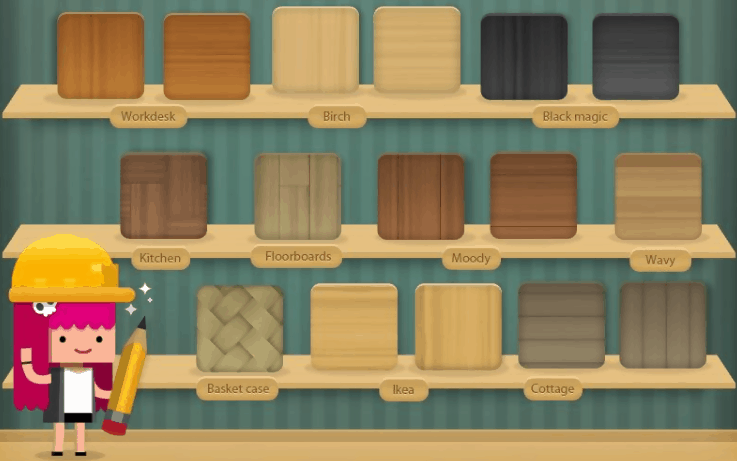 2011 Free Wood Pack Texture
This collection of wood texture styling borders on the simple and natural. The layer styles will fit well into projects that need subdued natural backdrops. The bump maps are a bonus that 3D designers can use in their projects.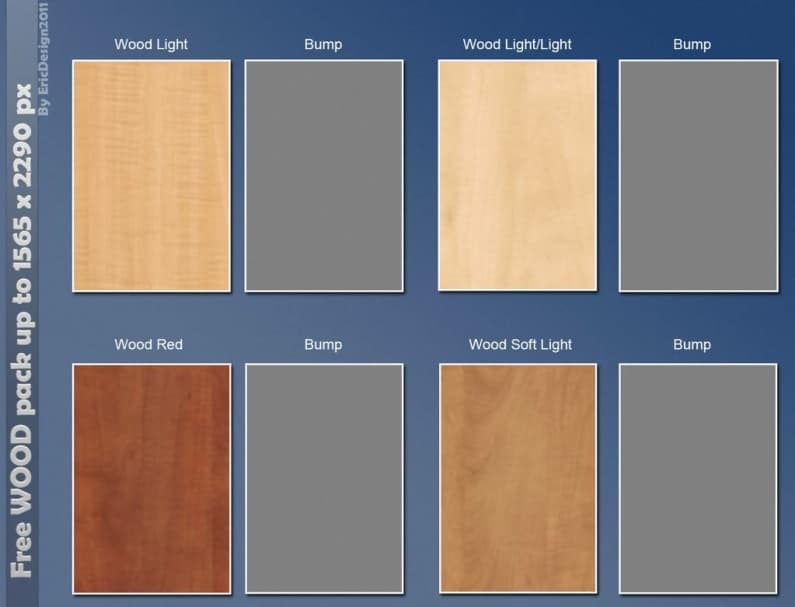 Seamless Wood Pack Pattern
The Seamless Wood Pack textures are a collection of 6 layer styles that add a classic and natural look to your projects. Having layer styles that can work seamlessly in tile mode is quite handy. Showcase that wood themed project with ease.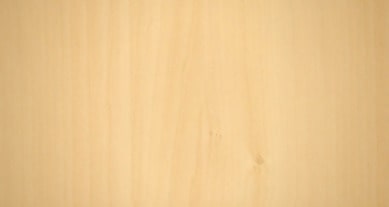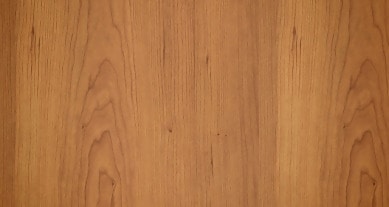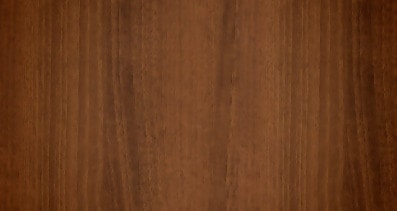 Wood Textures ver 1
Wood Textures Ver. 1 is yet another high quality, high-resolution wooden texture or layer style. The vibrant wood textures on show here are vibrant and look very realistic. This layer style contains 6 options for you to spruce up your design project.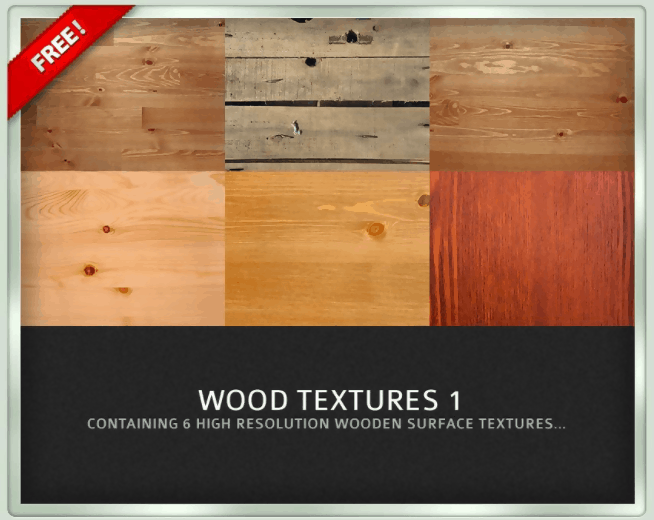 Free Layer Wood Style with 3D Effect
This layer style gives your design a wooden appearance and tops it up with an additional 3D effect. Your designs will come to life and appear to pop out of the surface. This layer style adds more realism to your designs.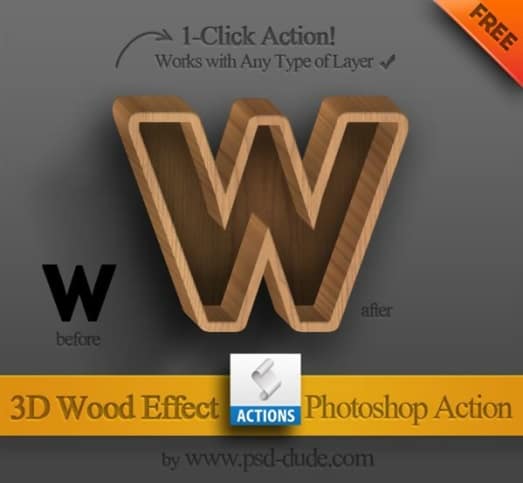 Wood Layer Styles for Photoshop
The 3 layer wood layer style on show here are best suited for ancient Nordic and antique inspired work. The wood styles give rustic and ancient feeling when used on text or other layer types.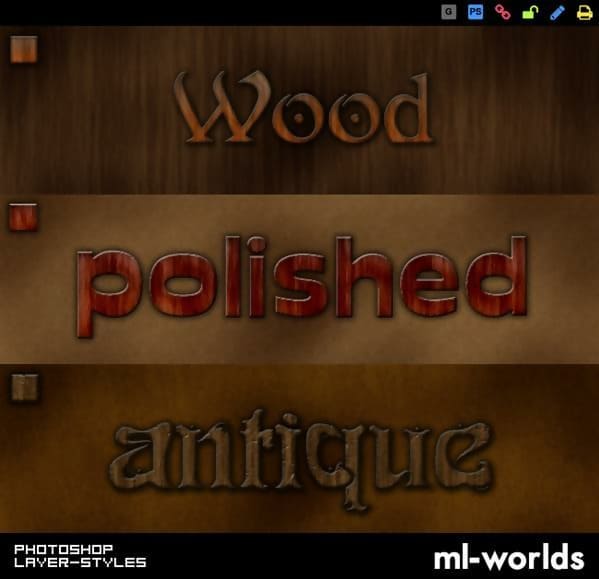 Layer Styles Wooden Text Effects
Wooden text is cool and great to look at. The designs of these wooden styles will instinctively match the mood or theme of your projects.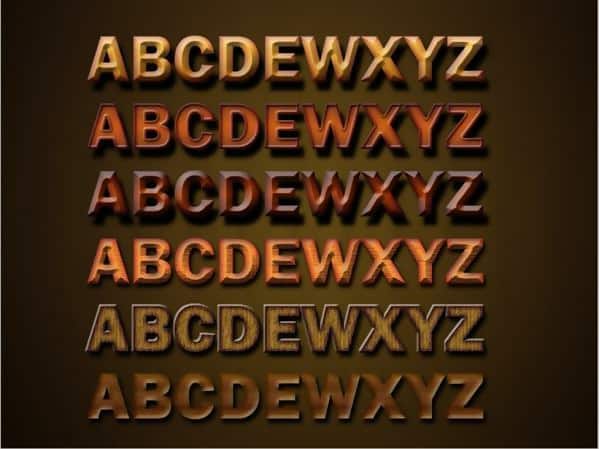 Wooden Photoshop Styles
These glossy looking wooden layer styles are ideal for posters and other promotional design projects. In this pack are 7 striking styles with effects for creating memorable projects that your audience will remember for years to come.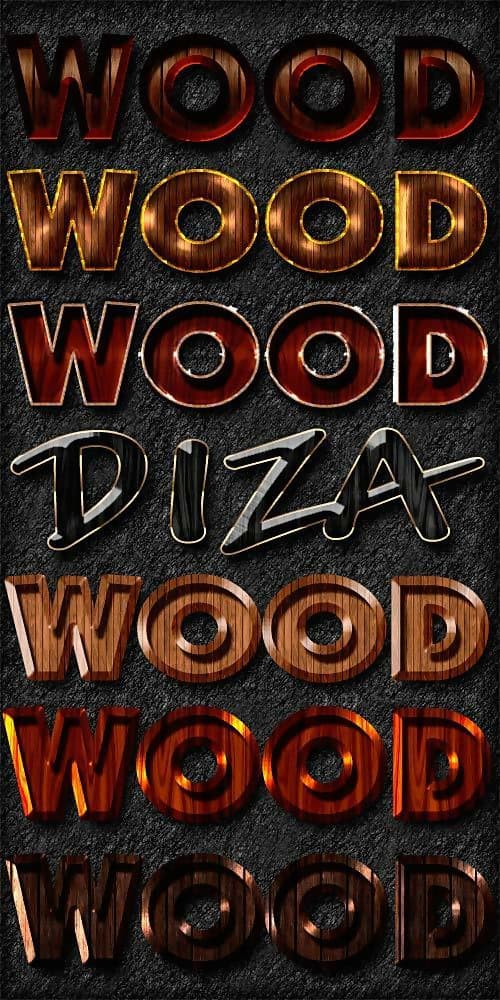 Black Wood Text Style 3D
If you are ever in need of black wood effects in your projects then this unique wood layer style will work well for you. The pack contains 3 PSD files you can use in different sizes; small, medium and big. Credit to Kamarashev for some great work.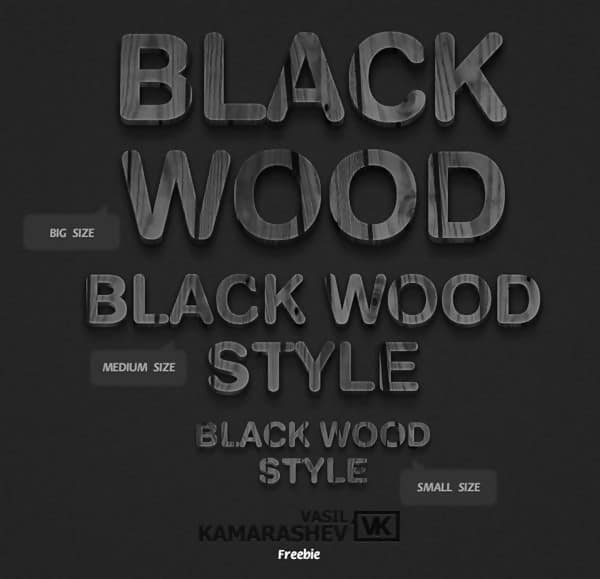 Polished Wood Effects Styles
This wood layer effect is quite fancy and enhances your projects, giving them that polished look and feel. Polished Wood Effects Styles lives up to its name and delivers. Bring the varnished and lacquered wood styles into your designs with this layer style.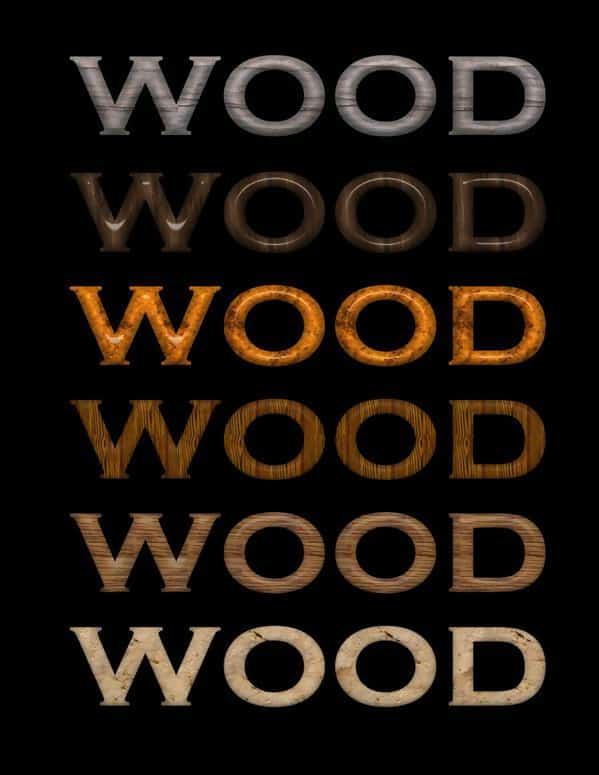 Nana Wood Style 2
The words that can aptly describe this wood layer style are useful and wonderful. You will find this layer style to be of immense value as you create awesome memorable design effects with it.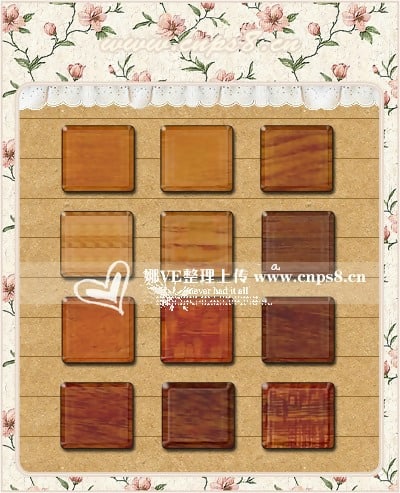 Free Photoshop Wood Style 2
This free and exclusive wood layer style will give the text or object in your design a shiny, crisp wooden appearance. The Photoshop Wood Style 2 pack has two files, 1 ASL file, and 1 PSD. The PSD file contains a useful example of how to use this wood layer style.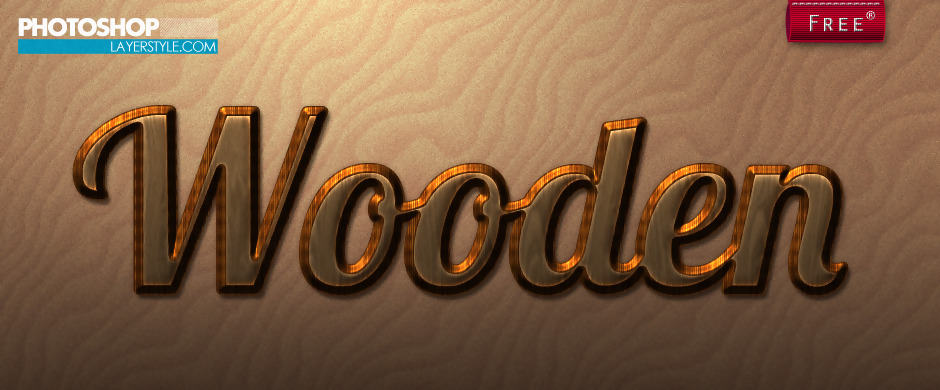 Tileable Light Wood Textures
This layer style features texture effects of wood pattern that you can use in your object layers as well as text layers. The layer style is seamless and can produce great effects on your projects when used creatively.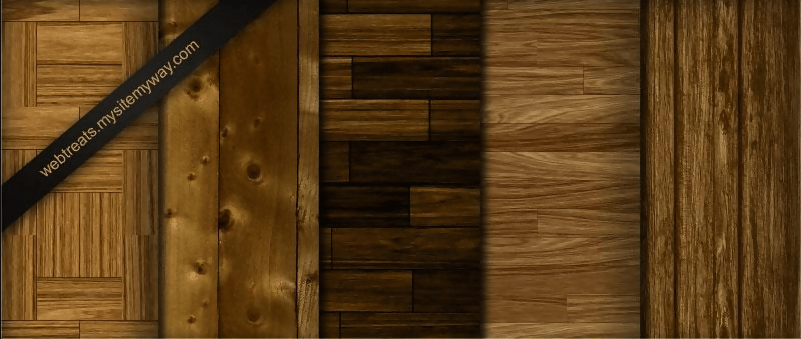 8 Tileable Dark Wood Textures
This set of wood texture presents a dark option to the previous layer style. Available for use are 16 .pat files, 16 PSD files, and 16 jpeg files. These will plug in some added mystery into your already breathtaking project.

3D Wood Text Style
This wood layer style might have a name similar to other layer styles, but its contents, are very original and fresh. Add some vibrancy, and excitement to your texts, objects or vector shapes, with this incredible layer style asset.
Wood 2 Photoshop Layer Style
This is yet another wood layer style that echoes the term elegance. Wood 2 is clean and well designed. The objects or text in any of your project will look way more elegant with this layer style applied to them.

PS Style: Swirly Wood
Swirly Wood layer style will remind you of some old Western wooden furniture as seen in the movies. This wood layer style is applicable as a background effect, text styling or object styling. Use this layer style to add that wood effect you have been longing for in your wood themed projects.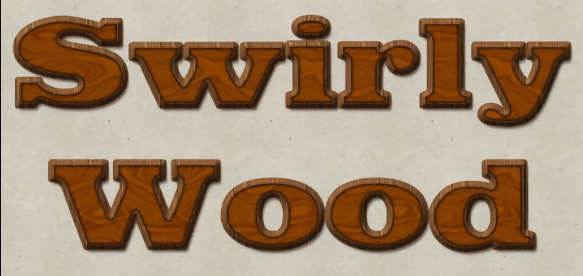 PS Style: WOOD
For that burnt grungy wood effect, PS Style Wood will be the best option to use. This wood effect is simple but still very effective in showcasing that wood layer style you have always desired to use.

Great Wood Photoshop Layer Styles
The Great Wood Layer Styles are one of the classic vintage looking layer styles. The simplistic manner of their design has the power to work in any type of Photoshop project you may conceive or imagine. These layer styles are unlimited in their application. Just try them out and see for your self.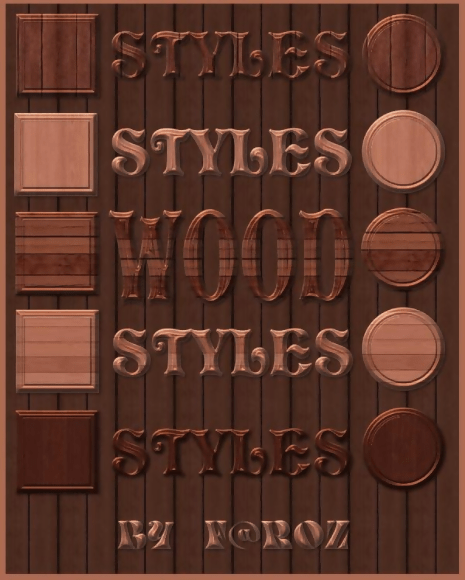 2016 Wood PSD Layer Style
2016 was the year for this wood layer style. It came in and has brought with it an interesting glossy varnished wood effect for use in your design work. This wood layer style is eyecatching and will give your text and object an excellent look.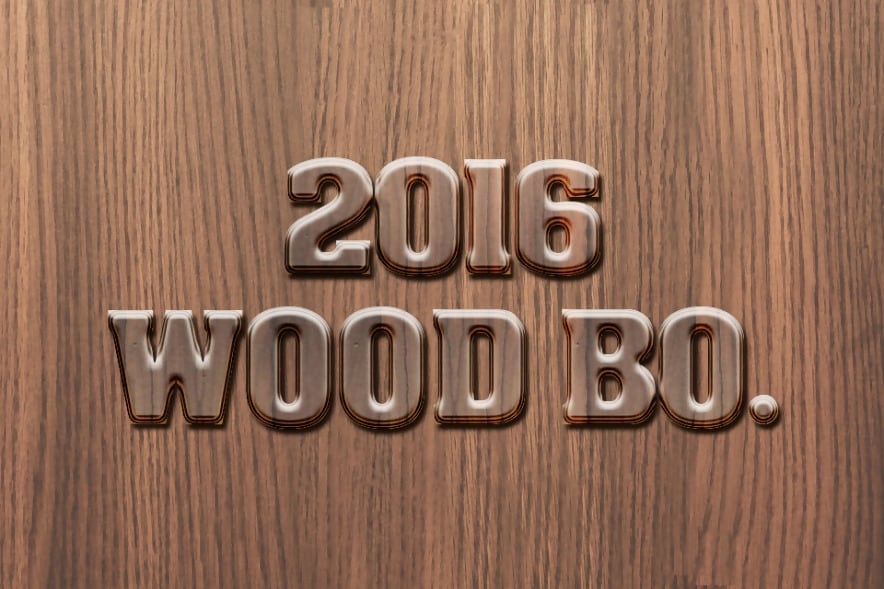 In conclusion
These wood layer styles are some of the nest out there. The list of available wood layer styles is indeed endless. However, the layer styles mentioned above are primed to help you in enhancing your design workflow as well as speeding up your design process. Additionally, they help you showcase some incredible breathtaking work.