The Spartans have a well-known reputation that has been told through the ages via historical text and fables. It is well known that Spartans carried on an unusual way of life. Engrained in their way of life was excellence in the warrior way of life. There was no room for weakness even amongst their women. Spartan logos are a great way to showcase and imprint an image or perception of toughness and determination. The Spartan logo tells those around you that your business consists of warriors that will always deliver whenever they are put to the task.
So why, where and when should you use a Spartan logo template?
Free Spartan Warrior (Helmet) Logo Templates
Since the main aim is to show determination and resilience in whatever you do, having a Spartan logo in the following areas is highly recommended;
Art (Trademarks the artistic work you do)
The works of art you painstakingly create should never go unrecognized. One way you can ensure this is by placing a small trademark within your work to show that you are the creator of the piece. This is now common practice for anyone showcasing works of art in the online platform
Team Sports
Success and strength are the key traits that describe an ideal sports team. A majority of sports teams have a logo that represents who they are. Having a Spartan logo will speak volumes to whoever sees your logo. Therefore, having a Spartan logo for your team will deliver an image of strength, courage, and determination everywhere you play. Self-belief and team morale are bound to be high while the fans will have greater belief in your team's chances of doing well.
Products
As an owner of a business that has products to sell you need a logo and that logo should get you as much recognition as possible. Spartan logos are very ideal in this situation. Having a Spartan logo as part of your trademark will help customers quickly identify your products at a glance.
Your search for free Spartan logo templates to use as a source of inspiration has come to an end. Below is a list of 25 free Spartan logo templates you can use to get ideas for your business identity. After going through what we have in store you will soon have a logo that gives your business and product that Spartan identity you have been longing for.
Spartan Grunge Badge Logo Pack
This set of grunge Spartan logos is a sportsman's ideal source of inspiration. The grungy effect added to each logo communicates endurance, ruggedness, and toughness, an ideal combination for any sports logo.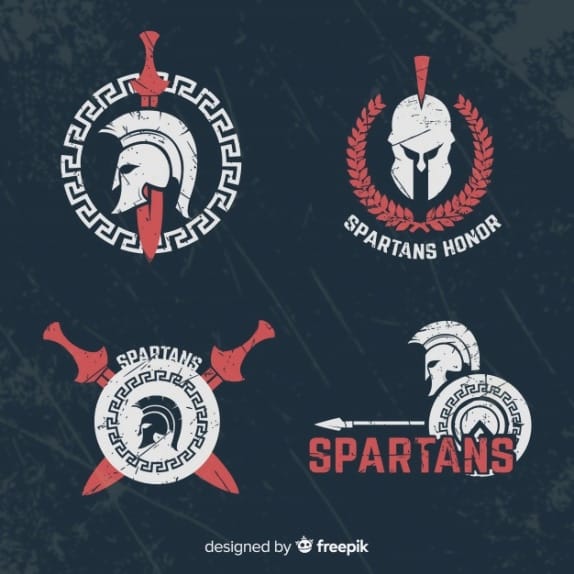 Silhouette Spartan Helmets
Regardless of the angle of view, you will always know a Spartan helmet when you see one. It is because of this factor that the silhouette Spartan helmets make an ideal choice for use as logo icons. They are well suited for your business and product branding.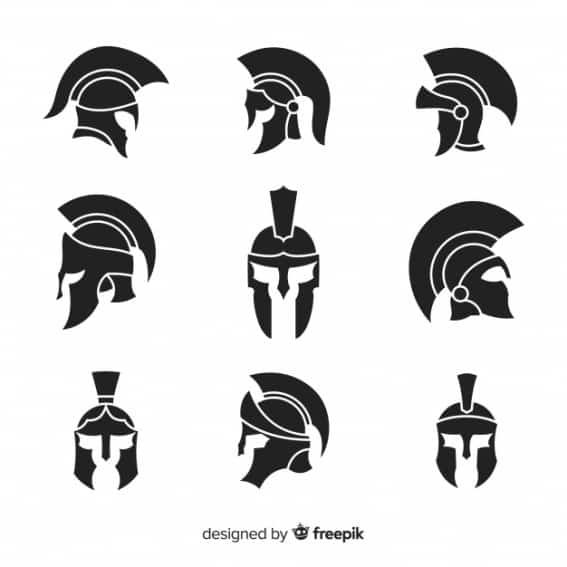 Spartan Helmet
The Spartan Helmet logo template is a bold representation of the Spartan war headgear. The helmet creates a serious, determined, and unwavering impression which a business can use to draw in clients.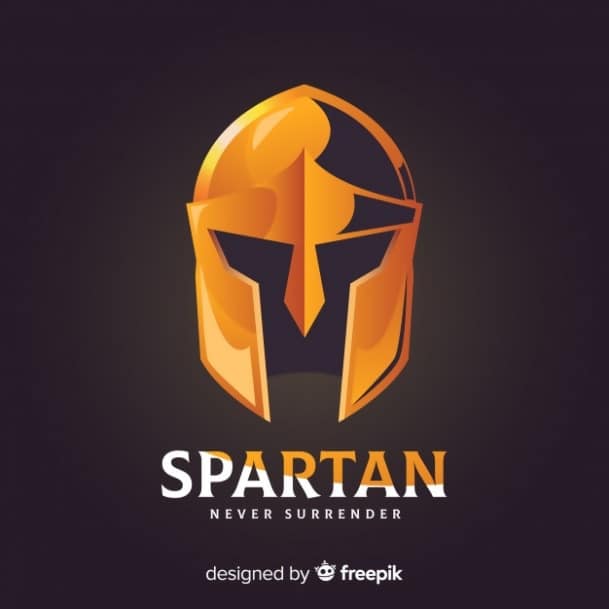 Spartan Labels Set
Spartan Labels Set showcases a set of labels containing Spartan helmets and spears. These labels are best for use in product branding and identity. The labels are bold and serious, the perfect message to send out when presenting your products to the market.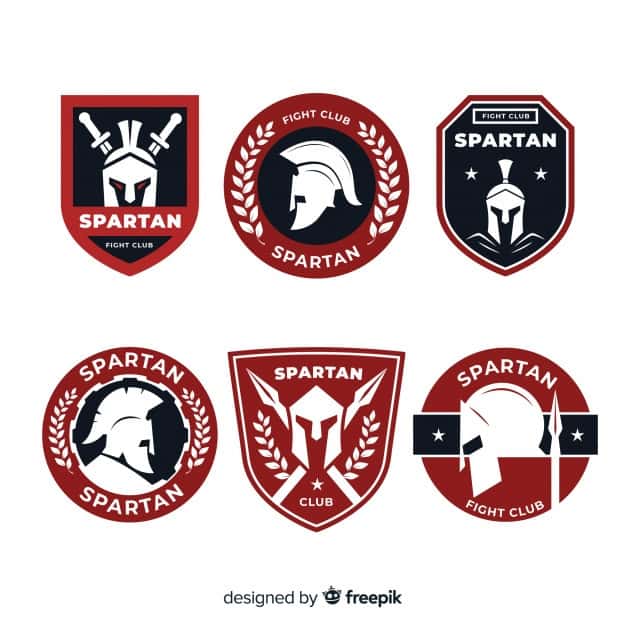 Spartan Label Collection
Yet another set of Spartan labels the Spartan Label Collection features 4 Spartan labels contain various aspects of the Spartan warrior. The Spartan designs in this label collection can work both as business logos and as product badges.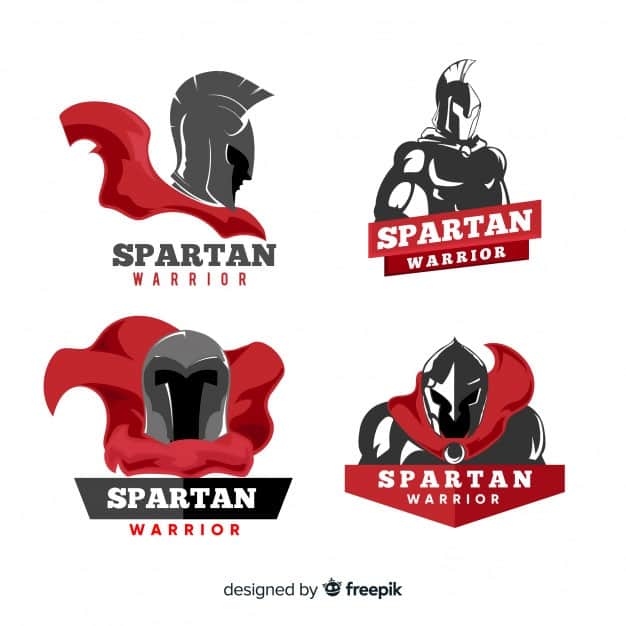 Spartan Warrior Javelin Silhouette
The Spartan Warrior Javelin Silhouette is an ideal logo template for firms that wish to communicate security and reliability. The silhouette character has a no-nonsense expression and alertness that is invaluable for any business looking to communicate and convince along these lines.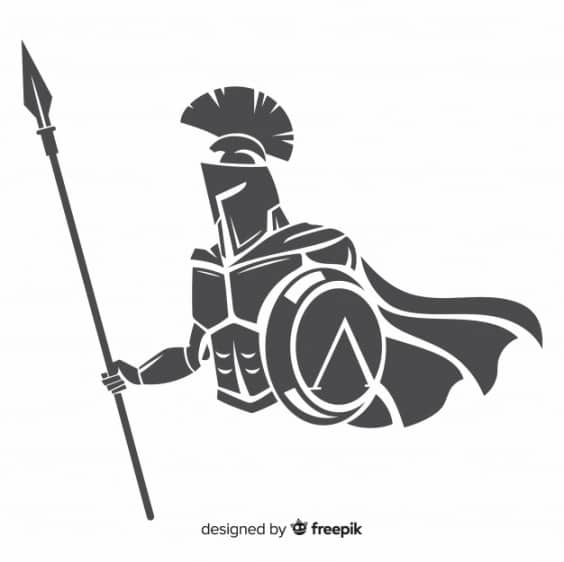 Pack of Spartan Badges
The Pack of Spartan Badges as can be seen below leans more to the sporty side of things. The design of the badges is more sports looking. For teams or sports-related products, these Spartan badges are more than an ideal fit to work with.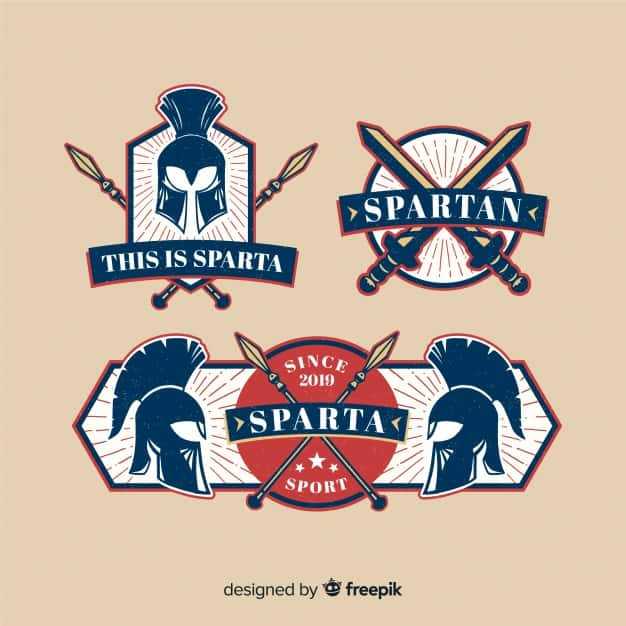 Spartan Label Emblems
Spartan Label Emblems much like the Pack of Spartan Badges will fit the bill as logos for sports teams. The intimidating and unabashed emblems will stand and declare the presence of your team in an unforgettable way.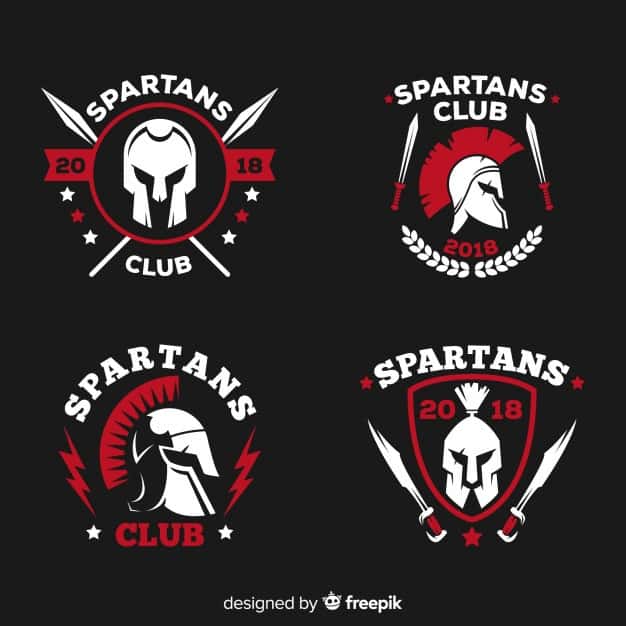 Spartan Warrior Silhouette
The Spartan Warrior Silhouette is a clean logo concept that features a Spartan soldier with a raised spear in one hand and shield in the other. This logo template exudes confidence and boldly showcases forward movement.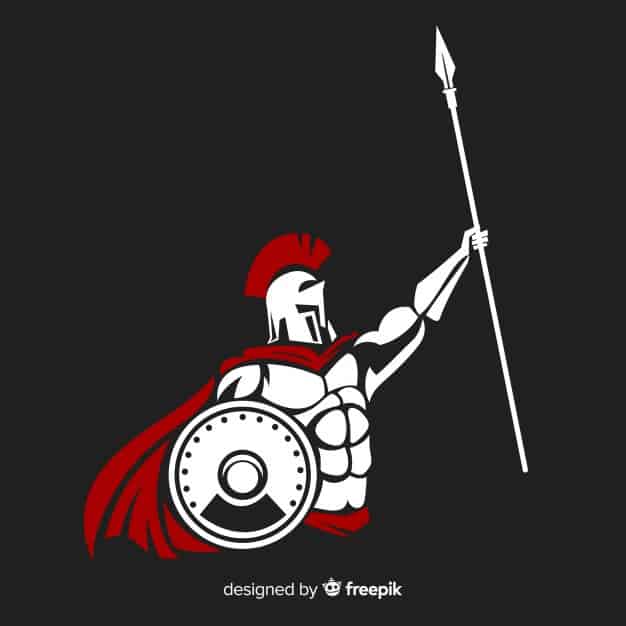 The Spartan
The Spartan is a logo design showing a Spartan soldier in a semi-attack and semi-defensive stance. The logo is well laid out and designed to illustrate a never surrender attitude. If your business wishes to communicate a strong message of reliability in all situations, then this is the logo template to work with.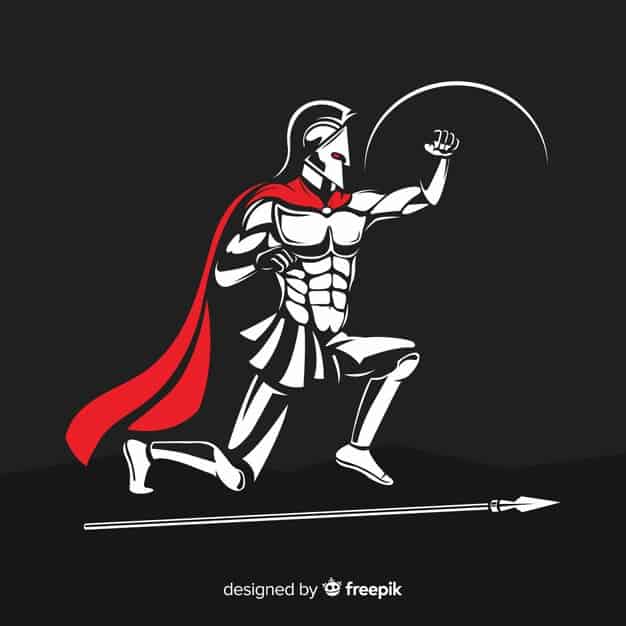 Collection of Spartan Helmets
This array of Spartan helmets is ideal for product branding or use as an icon on your business logo design. The helmets are minimalistic, striking in appearance, and simple in design yet the message they communicate is quite powerful.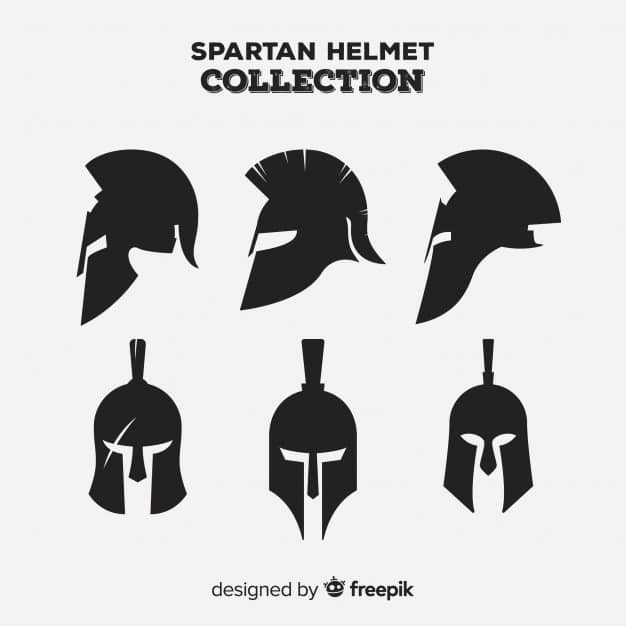 Classic Spartan Helmet 15
The Classic Spartan Helmet 15 is a cool gradient filled helmet logo design. It is simple and straight forward in layout and design. This is one of those logo templates that you will find hard to ignore as a business logo or brand identifier.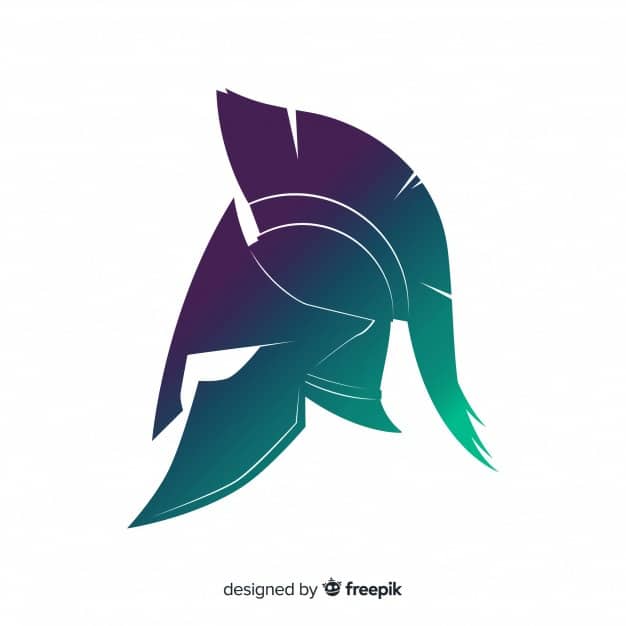 Spartan Helmet 1
The Spartan Helmet is the ultimate symbol of leadership and strength in the field. In your case, your business needs to convince that it is a reliable market leader that delivers every time. Having this Spartan helmet logo template is the first step in convincing your target clients.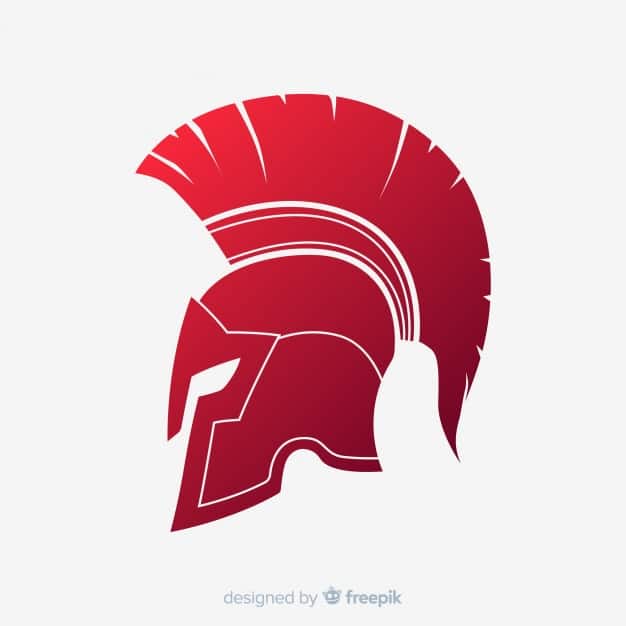 Spartan Badges 8
This set of Spartan inspired badges is well designed and laid out to match all you need in a product brand logo.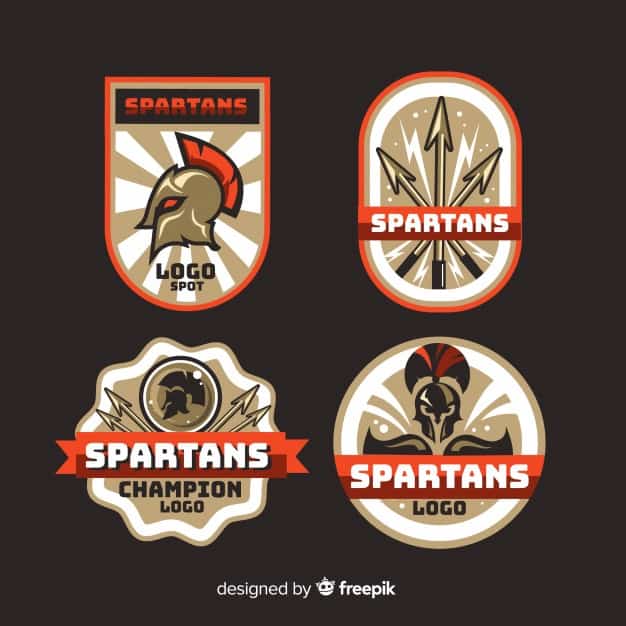 Spartan Label Set 2
The Spartan Label Set 2 is a pack of well-crafted logo elements that can work well as logos, badges, or product brands. The colors used are perfectly balanced for optimum visual effect.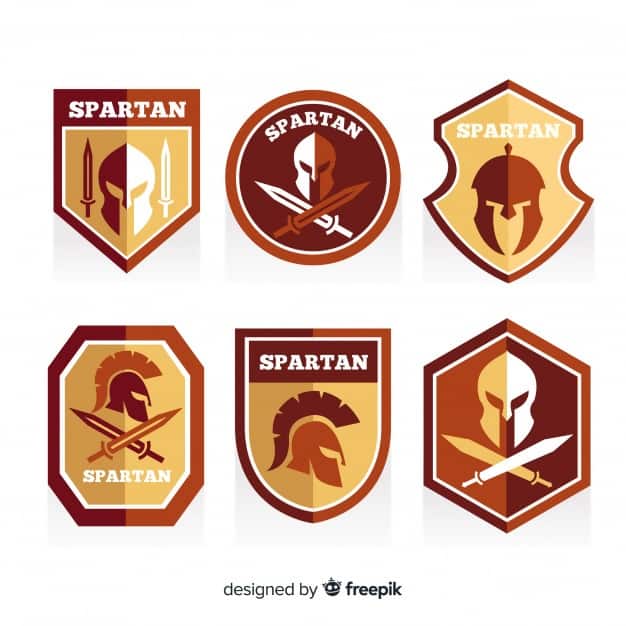 Spartan Warrior with Sword Silhouette 31
Ever thought of having a logo that has a silhouette design and showcases boldness and strength? Look no further than the Spartan Warrior with Sword Silhouette 31.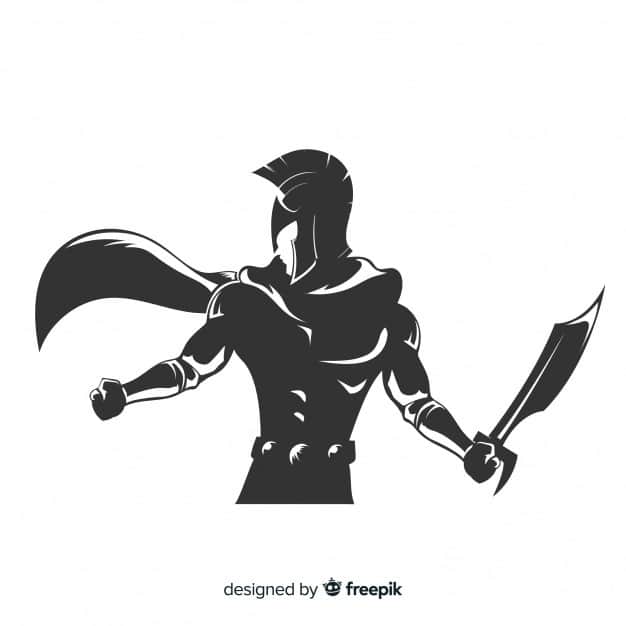 The Spartan 2
The Spartan 2 logo template is a silhouette based logo design suitable for any business that desires to show how Spartan-like they are in their operations.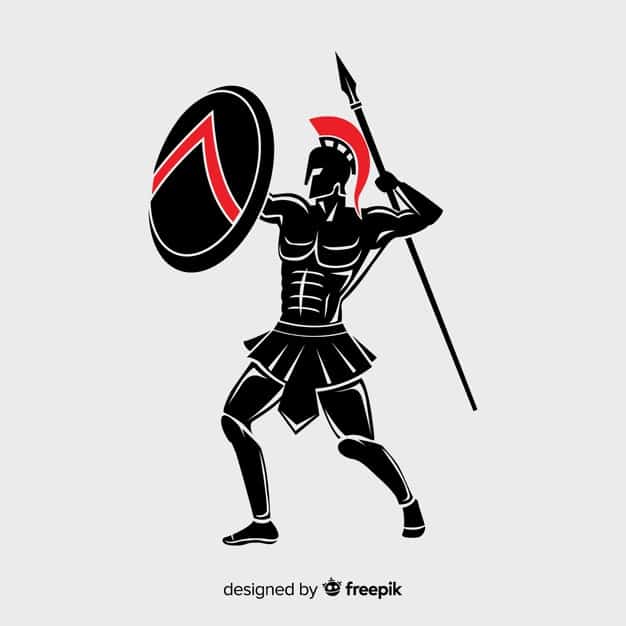 Spartan Label Collection 22
The Spartan Label Collection 22 is the more fun looking set of logo templates in this list. The colors used are more lively and targeted at the sports fraternity. This label collection will have your fans warming up to and cheering your team in no time.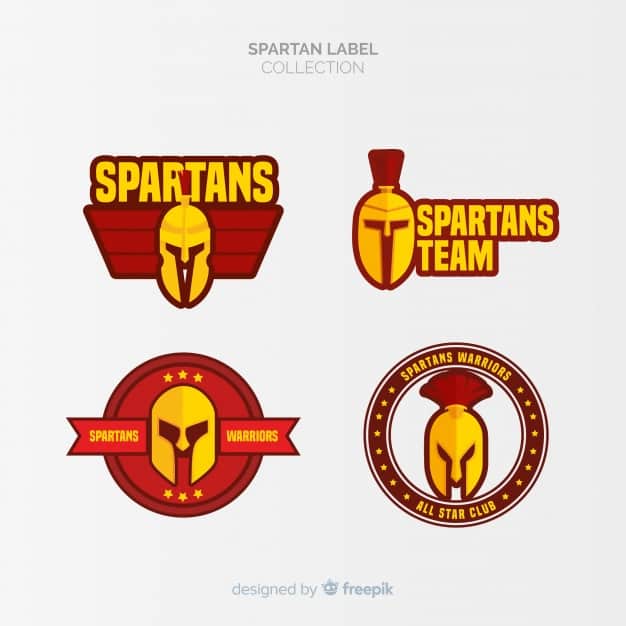 Sword and Shield Spartan Warrior
The Sword and Shield Spartan Warrior logo template showcase a Spartan soldier in full attack. This logo template is suited for sports as well as product branding.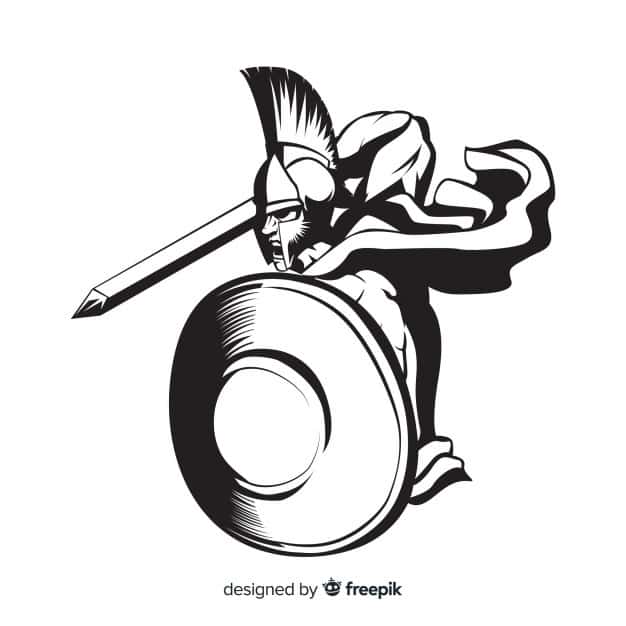 Running Spartan Warrior
The Running Spartan Warrior is your choice template for that product of a business that is always on point meeting customer expectations. This logo template will best represent that service or product that always comes to the clients' rescue in the nick of time.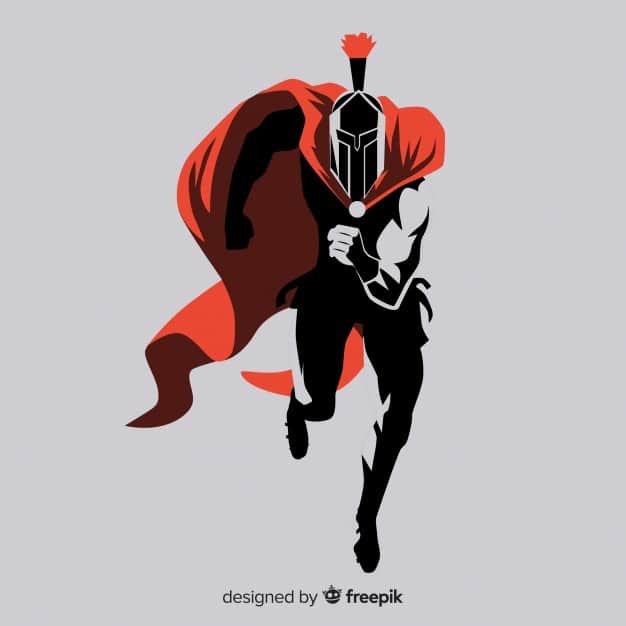 Spartan Badge Collection 17
Spartan Badge Collection 17 comes in and presents Spartan warriors placed in badge/shield designs. Appropriate for use as squad logo or stamps for creative works this badge collection has relevant options for you to choose from and apply to your own needs.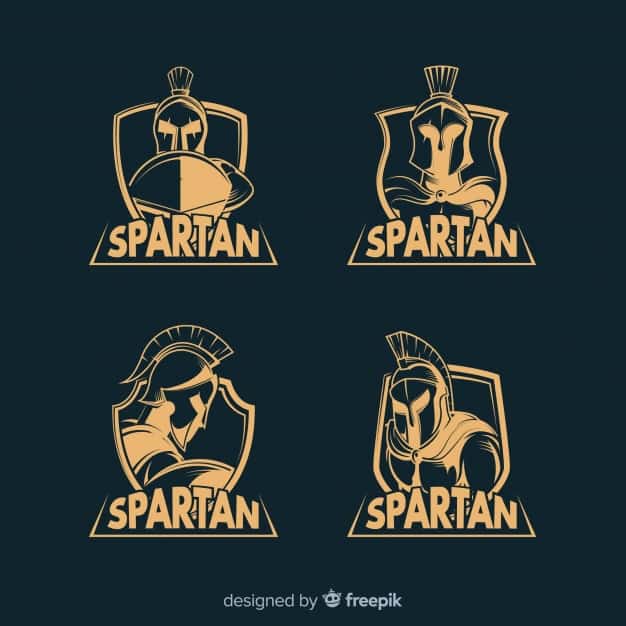 Spartan Labels Set
The Spartan Labels Set at first glance will make you think of bodybuilders as the word 'power' is detailed in each of the 4 logo templates here. Moreover, this set of labels is well suited for the identity and branding of a gym or fitness business.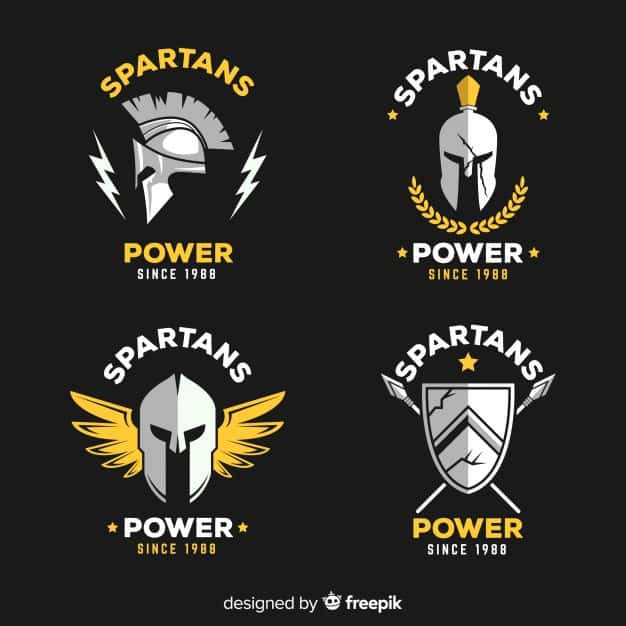 Spartan Helmet Collection
The appeal of Spartan helmets is never-ending. A testament to this is the Spartan Helmet Collection. This is yet another pack of Spartan logo templates that shows how powerful the Spartan helmet is as a logo and branding element in business.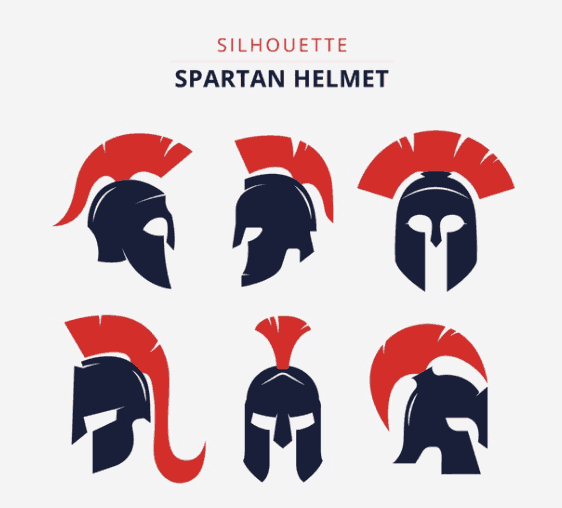 Spartan Label Set
The Spartan Label Set once more delivers a powerful shot of Spartan helmets, shields, spears and swords for use in your next logo design project. These labels are serious enough to use in the most corporates of businesses imaginable.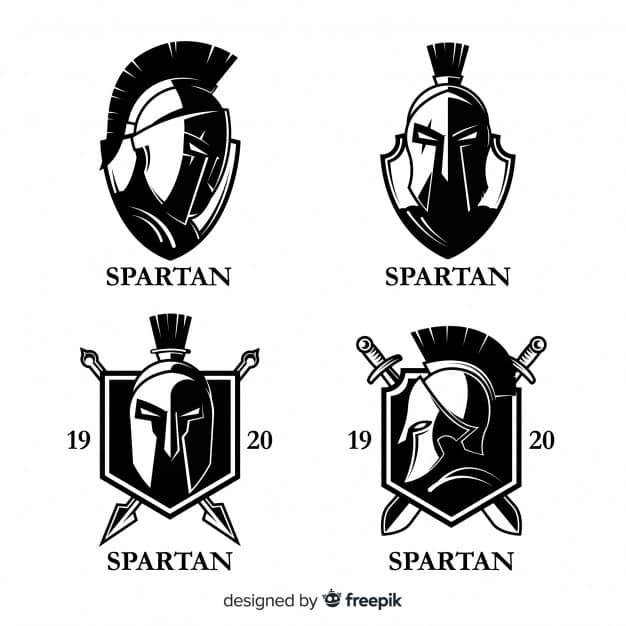 Spartan Helmet Classic 37
This logo template represents the classic Spartan helmet in a colorful gradient style. The Spartan Helmet Classic 37 is a great looking logo template that is bound to suit a variety of purposes. You may use this template to customize a corporate logo or brand for your outdoor adventure products or services.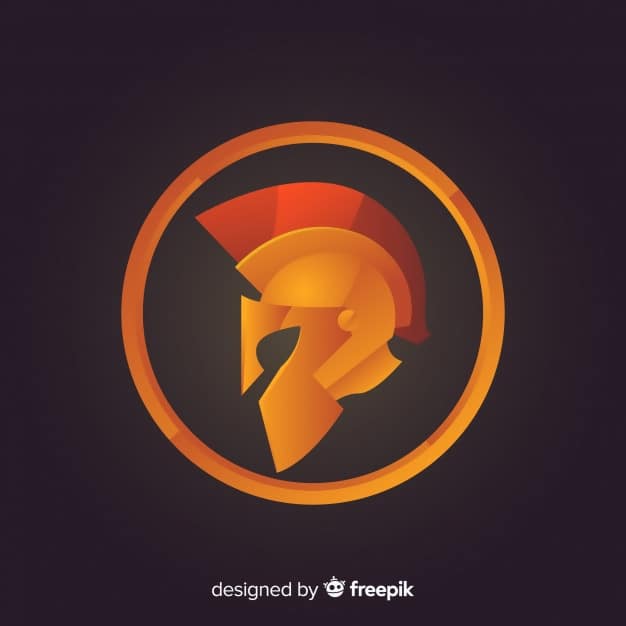 As a bonus and worth including is yet another Spartan helmet themed logo template.
Classic Spartan Helmet with Gradient Styling
This Spartan logo template follows a similar gradient styling as the Spartan Helmet Classic 37. This logo template also works well as a logo for a corporate business or as an identity for an outdoor product brand.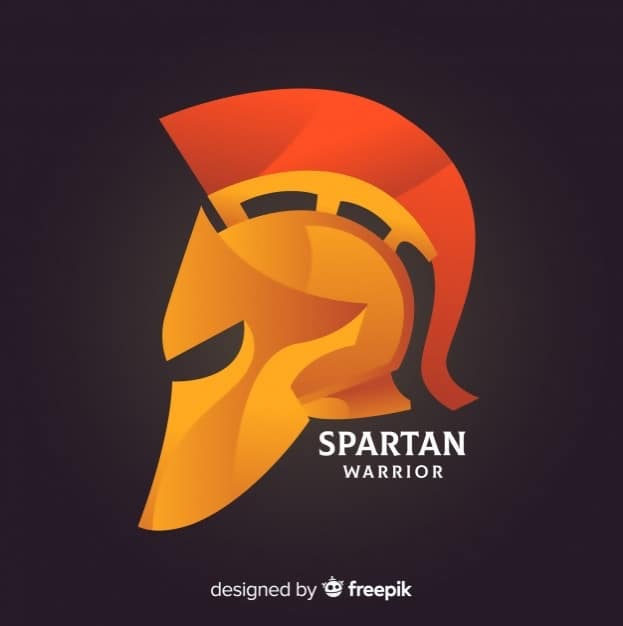 In Conclusion
The purpose and intention of Logos have always been to provide much-needed business and product recognition. A well laid and thought out logo will get you the mass recognition and attention you so desire.
Working with a Spartan logo template is a great way to get you in that direction as quickly as possible.