Photoshop is one of the dynamic software's used in design industry. One can make the different design, pictures, animation and many more things. Now making a design is not a difficult as there are so many different types of layers styles available besides in this software.
This Fire Layer style is fully customizable and available in both PSD and.ASL file formats. You will be able to to add to the layer section. As you can see in the picture depicted above, it is quite unique in its scheme. The layer is made very comprehensive and detailed in style with 1000pixles x 1000pixels, providing a very high resolution. This layer will only take up 1.73 MB of space in your system. Also, theme shown in the said layer is Fire style, making it more compatible with flyers designed for rock shows and similar advertisement. It is even perfect for designing or drafting various types of flyers and posters, be it on an A5 sheet or an A3 sheet.
So whenever any of your graphic designer is looking for a powerful Photoshop layer, then here is your answer. This will add an extra touch to your image. The layer is perfectly well-suited for printing as it gives out a very high resolution. Why wait? Go and try embedding or making a new design from this Burning Fire Layer Style. It is of high resolution, attuned with printing and available in file formats like PSD &.ASL.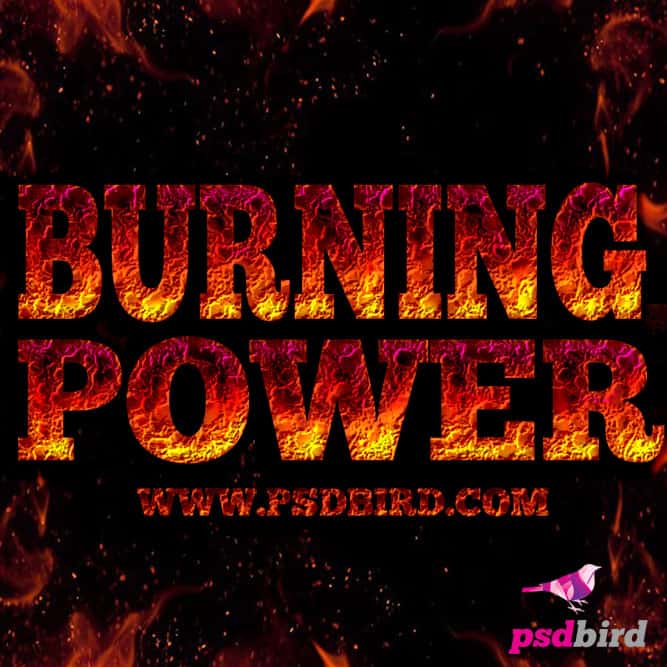 Resolution: 1000px X 1000px
File Format: PSD & .ASL
Color Theme: Fire Style
Author: PSD Bird
File Size: 1.72MB
Download Photoshop PSD source: