Graphic designers, brands and businessmen and women convey information to the audience via designs. A very key element in a design is the font used as it plays a long way in conveying the information and attracting viewers to design or site and customers to a business.
Before making embroidery on a shirt, cap, trousers, sweatshirt or any apparel, the designer has to create the design he wants to insert on the cloth. Usually, this design is made on a PC, in this case, alphabets. The designer would try using various fonts on his PC until he gets to a suitable font that would suit his design, taste or that of his customers or clients.
Free Embroidery Font For Downloads
In choosing the fonts, there are a lot of things that the designer has to consider, like font size, style, the colour of the apparel in question, the taste of both the designer and clients and so many others but he has to be careful as his font choices could make or mar his designs.
We have compiled a list of some amazing free embroidery fonts that are suitable for designers in this modern-day and time.
Zigzag Fonts
Just like the name, the letters are created using zigzags. One more beautiful about this font is that it is freely available for download and is suitable for various designs because of its unique and beautiful nature.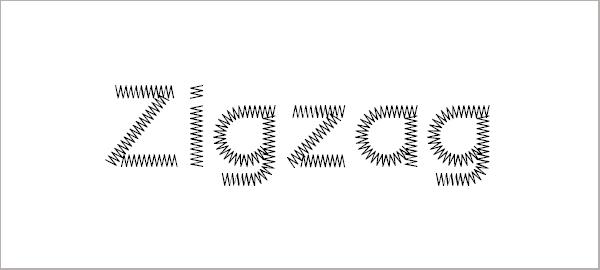 Christmas Jumper Font
Most designers usually struggle with font selection for Christmas and holiday designs. But, we should know that this font is perfect for all Christmas related designs for cards and other things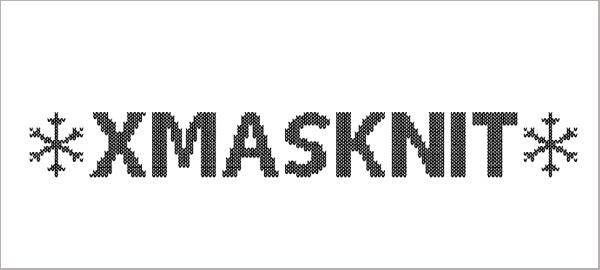 KBA Stitch in Time Font
Just like the name, this font looks like it was stitched. This font can be altered using altering programs and the font is downloadable.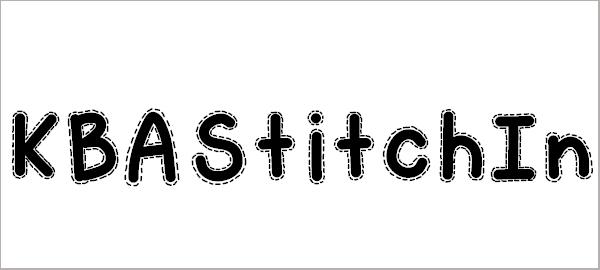 Scars Before Christmas Font
This font is not just cool, but it is also beautiful. The letters have strokes on them which can be taken as scars. They are suitable for Christmas and holiday designs, logos and fliers.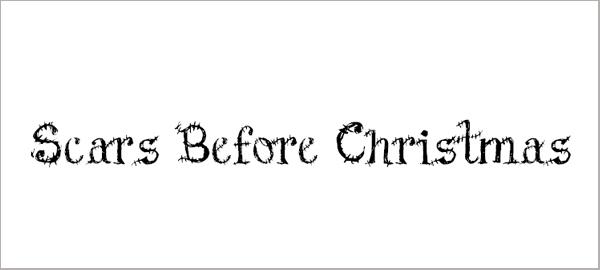 DJB Monogram Font
The DJB monogram fonts are quite common. Even though a lot of designers use this font, it is still beautiful and unique and gives a whole new level of attention and attraction to design because of its curly nature.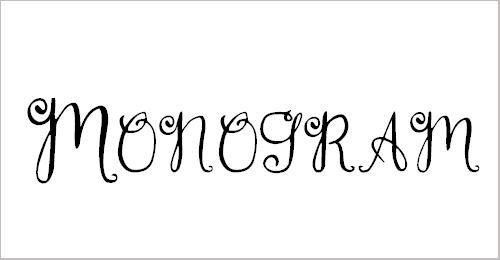 VTKS Embroidery Font
The VKTS embroidery font is not curly or bent. It appears like a normal text but usually comes in block letters where the first letter has a different colour from the rest of the alphabets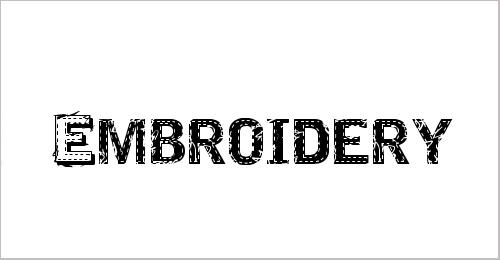 Embroidery
Just like the zigzag font, the embroidery font is made of little "x" that are connected to form each of the letters. Although the zigzag fonts are made up of zigzags, these two fonts still share the similarity of creating letters from something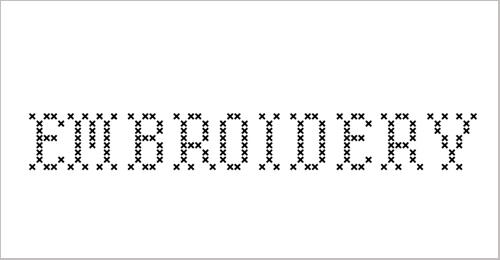 Kingthings Embroidery
The Kingthings embroidery font is not so common but it is unique and beautiful. The alphabets come with curves that can also be referred to as caps. These caps make the font more unique and it is perfect for embroidery designs to be placed on shirts.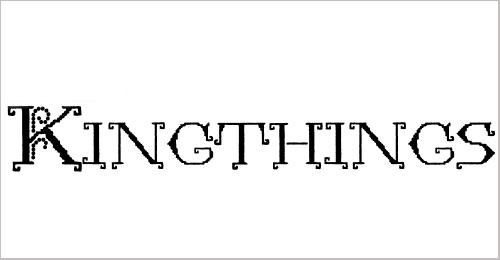 Chubby Trail Font
This chubby trail font is also common, a lot of designers use this because it is downloadable and has an amazing look. Dots are connected beautifully and neatly to form the alphabets.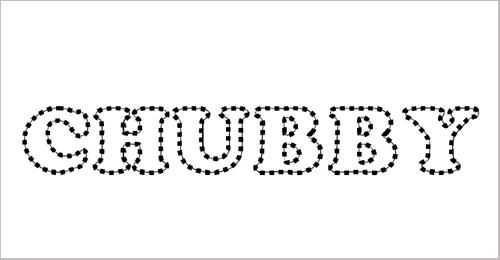 Stitch Warrior Demo Font
The stitch warrior demo font is mind-blowing. Just like chubby trail font, the alphabets are connected with dots just that the dots in the stitch warrior demo font are smaller and there's no space left.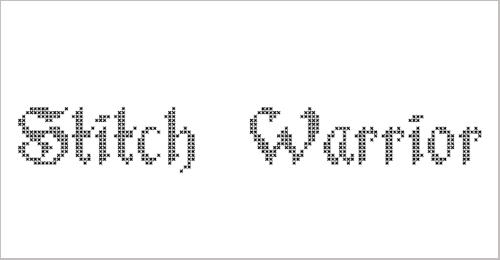 Home Sweet Home Font Family
From the image below, we can see that these alphabets look like they were created from ropes that were joined together. We should also bear in mind that this font is not so regular and it's beautiful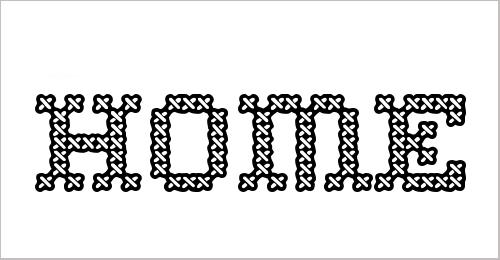 Heart Sweet Heart Font
Just like the name, the alphabets in this embroidery font are created using black hearts that were connected. This font is suitable for love cards and designs that have to do with love and affection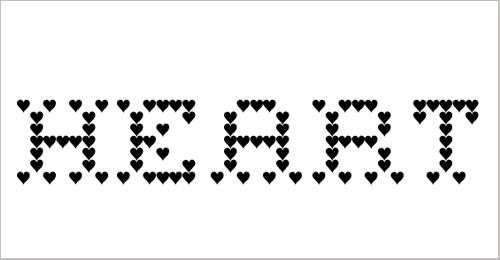 Sajou Fancy Gothic Font
Just like the name; Sajou Fancy Gothic Font, this font looks very classy and quite fancy. It has a mix of two different colours but can be edited to have just one colour.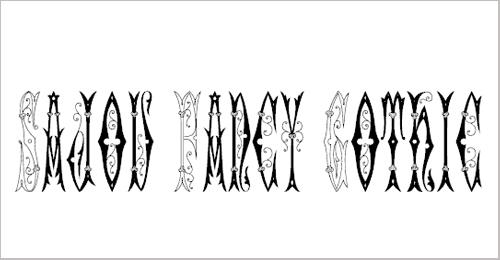 Merveille – Free Embroidery Fonts
Aside from the fact that the merveille free embroidery font is captivating, it is downloadable and it is free. It is suitable for various designs as it makes cards, fliers and websites more visually interesting.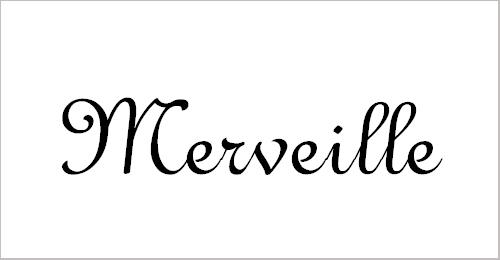 Goodbye Crewel World NF Font
Most designers do not use this particular font. The letters were created by connecting the [< >] signs. Some were faced upwards and some others downwards. This font is also downloadable.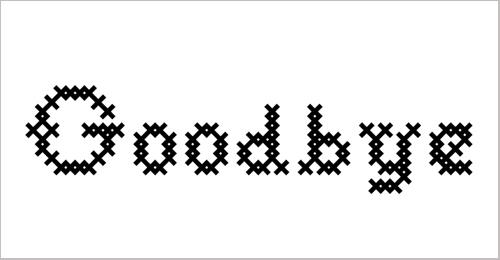 Kingthings Xstitch Font
Just like the name, this font looked like it was stitched but we can see that small "x" sizes were connected to form these alphabets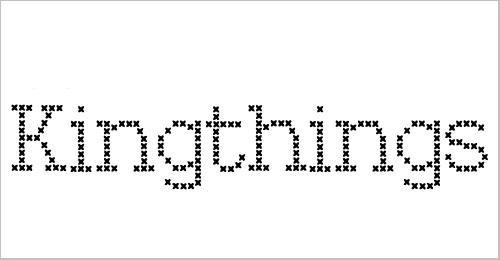 Needlework Perfect Font
Just like the name, the needle works perfect font looks like it was stitched you with a hand needle. On the same vein, it also looks like it was sketched, thus making it universal and beautiful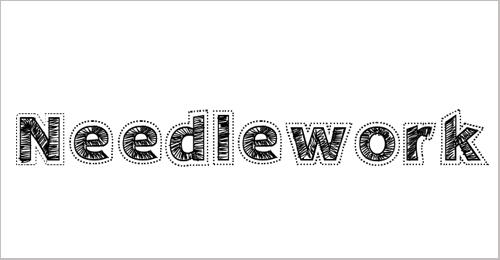 PWBroderie Font
This font is cool, beautiful and unique. It has dots, curves and lines over and underneath the letters. It is a suitable font for headings and topics in designs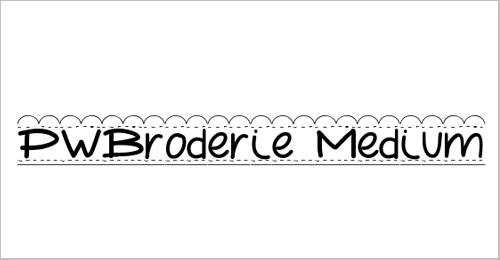 Monsterfreak Font
Just like the name this font looks quite scary and freaky. The letter O has a monsters' face drawn in it. This font is perfect for Halloween designs and cards for Halloween themed parties.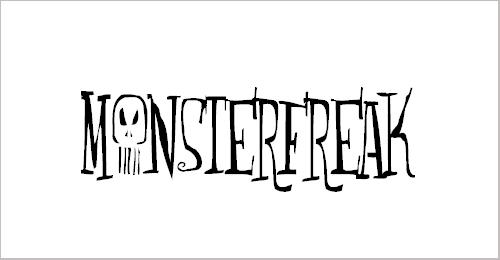 Back to Black Embroidery Font
This particular font comes in five different sizes and format. It also has both block and small letters as well as punctuation marks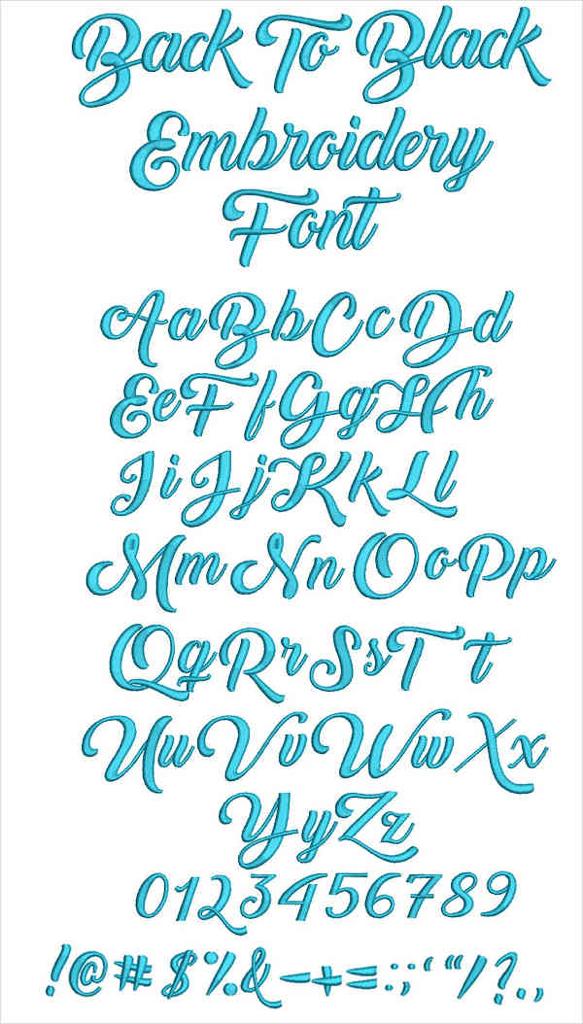 Living on Love Embroidery Font
Although the living on love font is common because most designers use it on clothes and caps, it is still very captivating. It is downloadable and it comes in different sizes and formats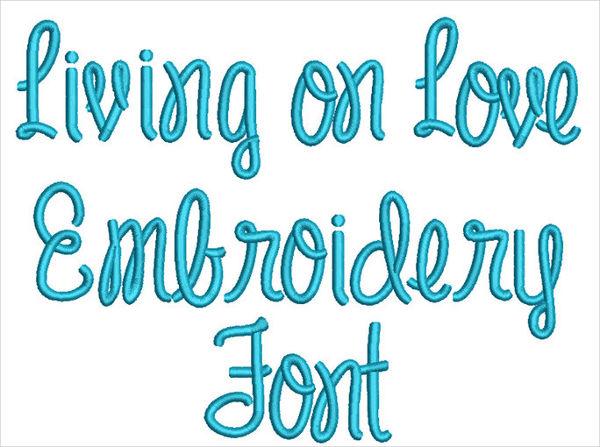 Merkin Font Family
This font is unique is available for downloads for those who want to use it personally and commercially. This font is suitable for headings and it comes in TTF format in four different styles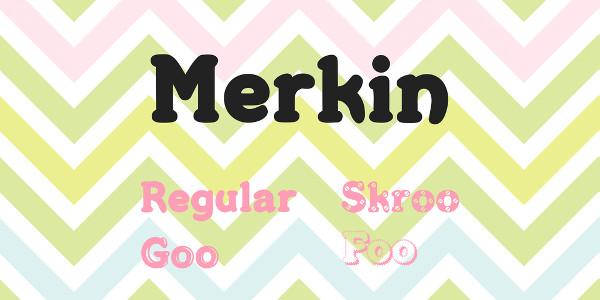 3 Inch Interlocking
Just like the name states, the alphabets are interlinked together to either form a word or a logo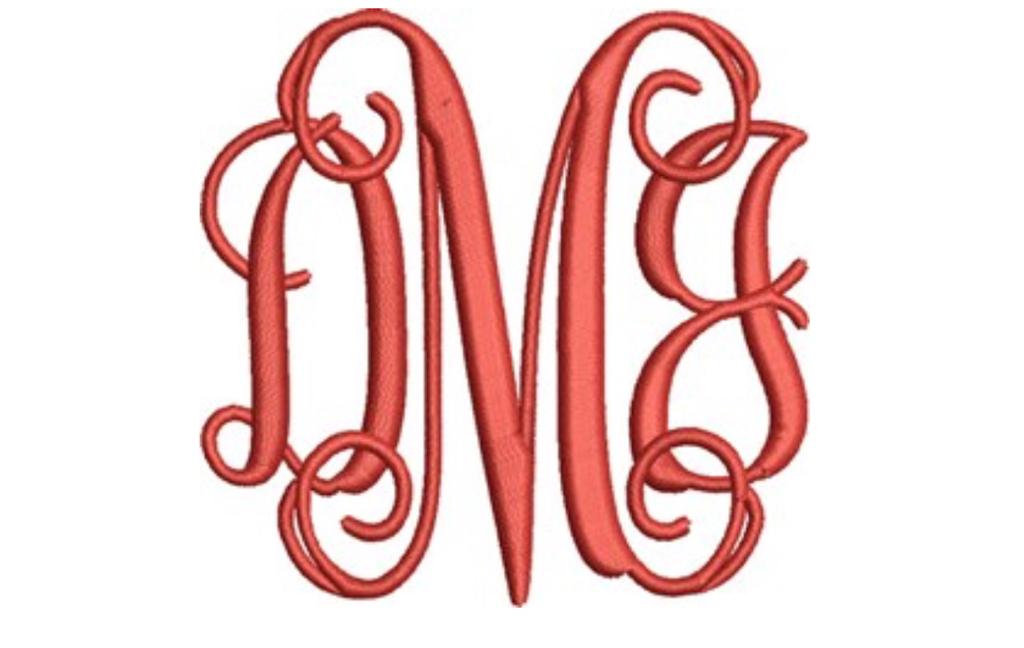 Ballentine Scripts font
The Ballentine Script font is a very beautiful and curly font style. It looks like fonts that italics have been added unto. This design is downloadable but comes with a price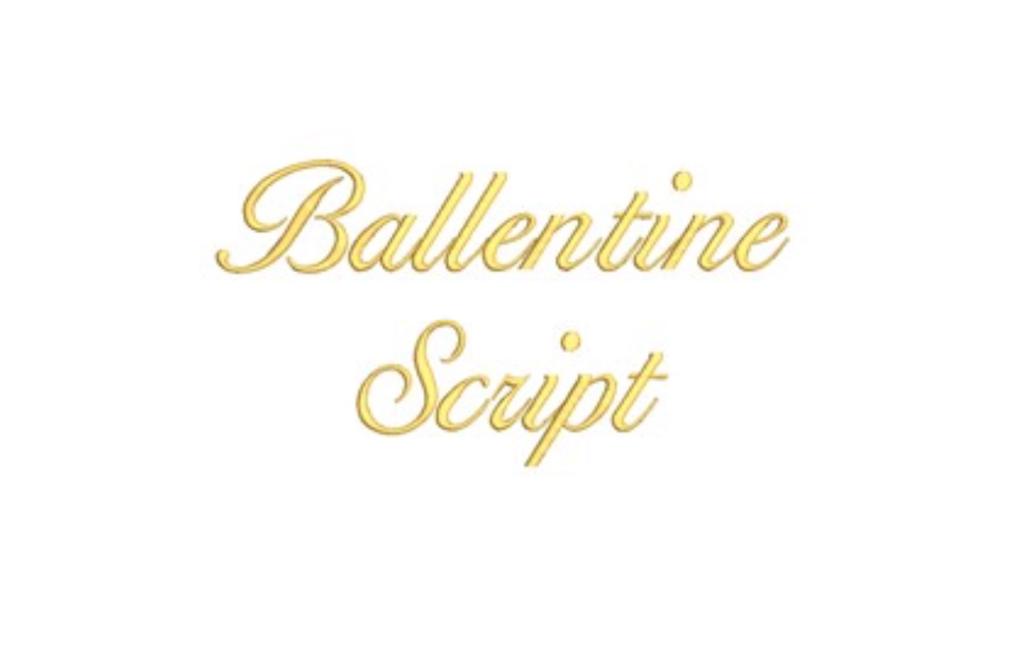 Conclusion
Although all of these font styles are beautiful, one has to be careful in the selection of embroidery fonts because they play a very vital role in the design. The font can make a design more visually interesting or less appealing.
We hope this article was helpful. Please share with your loved ones and visit our social media pages for more.