If you are wondering what blueprint texture is, ponder no more. Blueprint textures are backgrounds used for both print and web designs to create posters, banners, website backgrounds and many more. It is basically suitable for any kind of designs you want to make. You may have come across these designs either from apps you downloaded at some point or websites visited.
These textures are not just for you to download and use, but to use with the right application to add depth and beauty to your photograph or background. You can add amazing effects to your photos to create fine designs. Textures are also very useful in reviving pictures that are considered unusable. With the texture overlay feature, the so-called unusable pictures can be transformed into whole new stuff.
In recent times, web design has taken another dimension in terms of style and design. Going back over 10 years ago, websites were just plain texts with a rugged design. There have been a lot of changes in the web design industry, most especially with the backgrounds. Backgrounds are the determinants of the beauty and excitement of any website, it is the main feature of all websites.
To get more knowledge about textures visit :
25 Sets of Free Reptile Skin Textures
Free Blueprint Backgrounds and Textures
Backgrounds add aesthetics to both pictures and websites. In website design, Photoshop is a great tool to use in creating wonderful backgrounds for print and web designs. These backgrounds can be segmented into body background; which has to do with patterns, illustrations and images while the other is content background. The content background is the combination of images, texts and other information to form the beauty.
We have combined a list of blueprint textures you can use in making great designs and backgrounds for your next project. Some of which are free blueprint textures and backgrounds, while others require a small fee. We hope you will get great blueprint textures out of this article.
Wireframe Blueprint PSD Kit
First, on our list of beautiful blueprint texture (s) today, is the Wireframe Blueprint PSD Kit. It is designed by Göksel Vançin and it is free for graphic designers, photographers, web developers and even those who use Photoshop for leisure designs. Download this kit using the link below.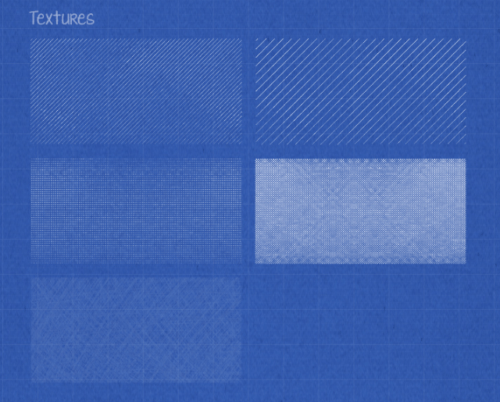 Blueprint Textures with High Resolution
This is another blueprint design you can use on your print or web design projects' backgrounds. This blueprint texture comes with 10 free high-resolution backgrounds for more options. Although it comes in high resolution, it is not entirely free, you get to pay a small fee of $3 to enjoy the benefits. Follow this link below for more.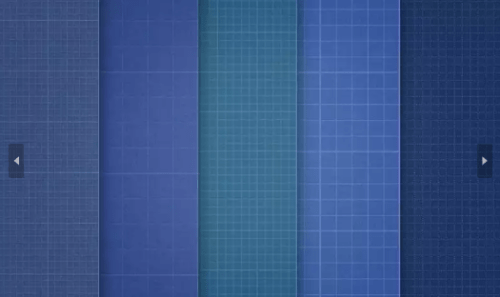 Sketch Blueprint Texture Generator
This an amazing tool or ad-don for your Photoshop. It can convert any sketches you make into blueprint patterns or drawings. The sketch blueprint texture generator has 10 blueprint patterns to add to your sketched files background. One of its main features is the "background remover' which lets you remove white areas or backgrounds form your photos/images. To enjoy all its wonderful features, it sells for just $4. Check it out below.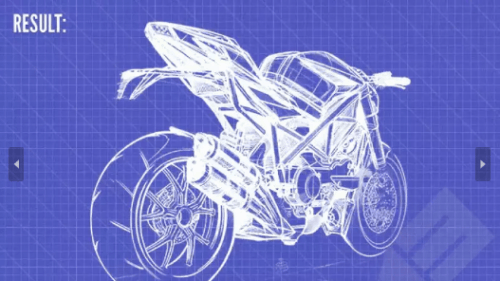 Free Blueprint ID PSD
This is a simple large grid blueprint background which you can use for any design. It could be for a Mathematical design or any inspiration that crosses your mind. It is totally free and you can get it by following the link below.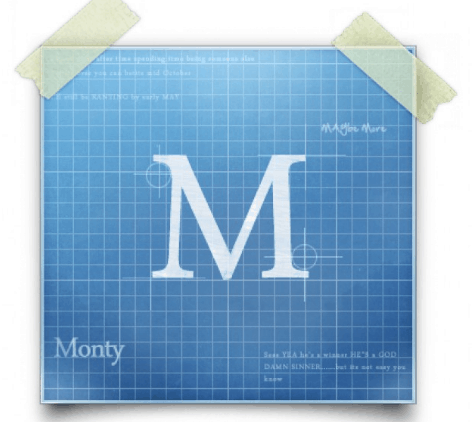 Seamless Photoshop Blueprint Texture
Seamless Photoshop Blueprint Texture includes ten different blueprint patterns and different grid spacing as well. The patterns on all ten variations are different giving it, its uniqueness. It is inspired by blueprint drawings, you can use them for a website background project or for print. Also, the 10 patterns come in different photoshop formats such as .pat, .png, and .psd etc You can use it free for commercial and personal use, giving credit to MediaLoot or purchase it for $4.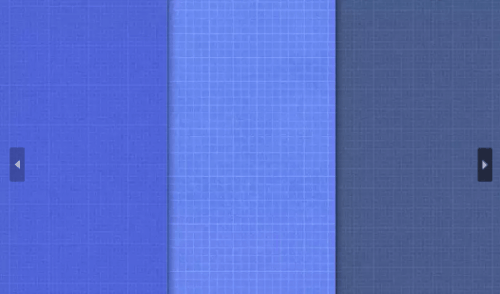 Vector Blueprint Elements Texture
The vector blueprint elements texture is a collection of vector elements such as line markings, technical drawings, angle markings, rulers, and many other elements. This is a perfect set of patterns for that can be added to Blueprint Sketch Generator I mentioned earlier and also Seamless Photoshop Blueprint Texture. The elements are Illustrator vectors but can also be imported into Photoshop as smart objects to add to your designs. Get it using the link below.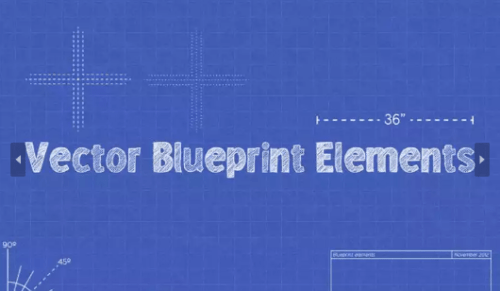 Blueprint Pixel Pack
This pack of blueprint textures is suitable for icon designs, mock-up designs, logo presentations, website designs, print designs, UI designs and many more. The backgrounds come in.PSD and .Pat files, which can be used for commercial and personal purposes.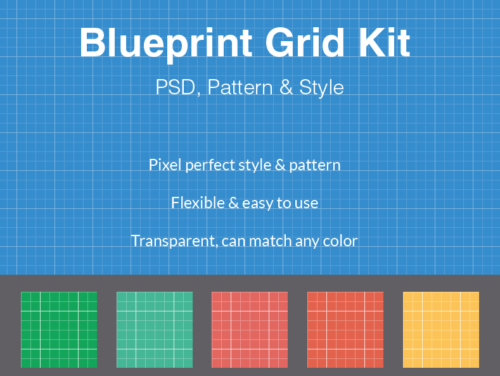 SectorTech Free Blueprint Pattern
This is a free blueprint background designed by sectorTech which you can use for any of your design projects. Whether it is a print or web design project, this blueprint texture will do the job even for images. Check it out using the link below.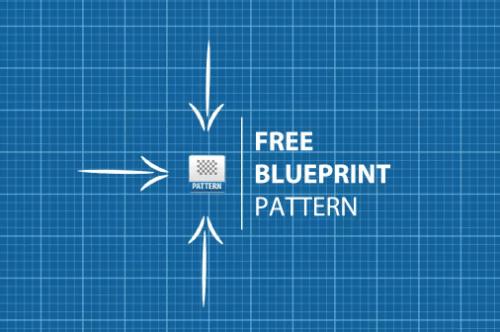 PSD Blueprint Pattern
Another simple blueprint texture on the list is PSD Blueprint Pattern. It is an absolutely free blueprint pattern in a zip file format with.PSD and .pat files you can use for your design projects. Check it out using the link below.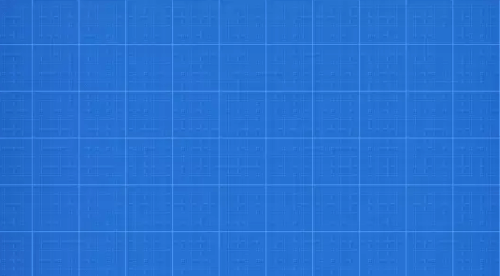 EPS Vector Blueprint Pattern File
The EPS Vector blueprint pattern file is free for all designers who would like to use this for their background designs. It is a licensed background pattern by Creatives Commons with Attribution 3.0. You can get this background texture by clicking the link below.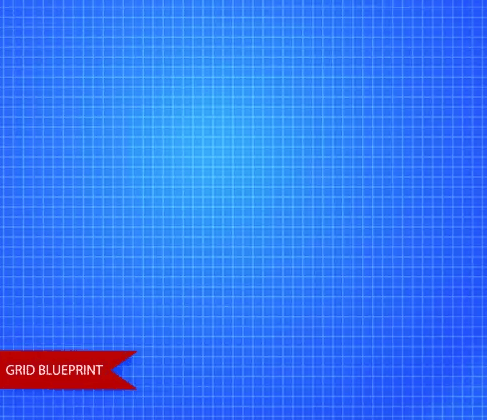 Free Blueprint Background PSD Files
This is a free blueprint background PSD file that contains realistic paper effects. The fully layered file's flat version can be edited and rotated to fit your style. It can be used to design websites, map architectural drawings, design icons and more. Get this PSD now using the link below.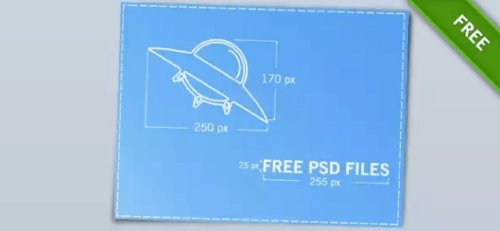 Photoshop Blueprint Pattern
The Photoshop blueprint pattern can be used for all kinds of designs either for web or print. The grid pattern is designed to match your project regardless if it is product design or not. It comes in a normal .pat and HiDPI versions.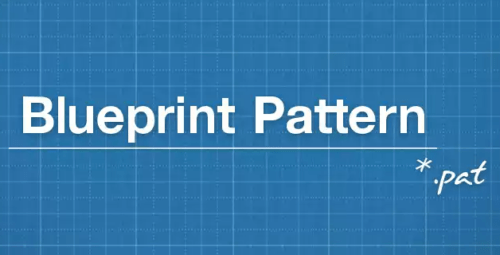 Blueprint Background Vector Style
This is a High-Resolution blueprint background pattern vector that you can make use of in any way you wish. You can add your own blueprint mockup to get the perfect design you want. It is created in Hi-res JPEG and vector EPS that you can use on Photoshop or Illustrator. Check it out using the link below.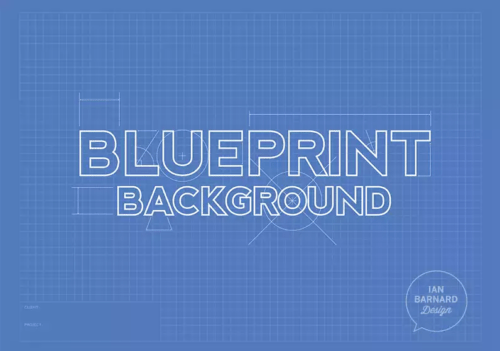 Blueprint Background Pattern
Created by dmonzon.com, this is yet another amazing blueprint pattern background. It is free to download and use, this is also a grid pattern design for background designs on your websites or print.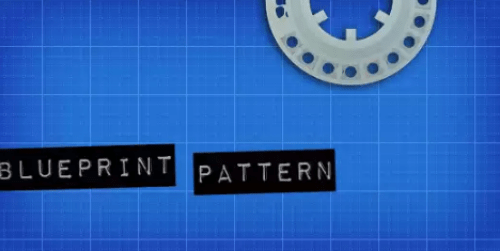 Blueprint Texture
This blueprint texture has a mesh design and it is great to use as a background for any project you think it would blend into. It is simple but also good for architectural illustrations and many other ideas you may have.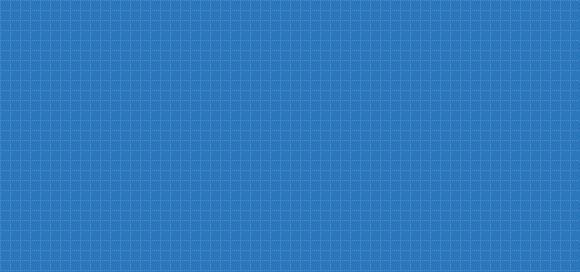 Conclusion
If you are looking for amazing blueprint backgrounds to use on your websites or print design projects, our list of blueprint textures will definitely wow you. These blueprint textures will help you create or add reality to your designs. They come in different patterns, colors and textures, which could be a little bit tricky to decide which one to use. That is why we came up with a list to help you make a decision or even use them all for as many projects as you can. Although some of these blueprint backgrounds are free, some go for a small fee. Send us your feedback and subscribe to our newsletter for more updates.