With every other website doing their best to stand out, it has become challenging to come up with an exceptional website banner. It is not always a good idea to start designing a web banner from scratch. Sometimes, it is better to choose from the already existing banners that are freely available for download.
The best part about these web banners is that they are easily customizable and thus can make for a great design, which, in turn, is a sheer reflection of perfection.
Free Vertical & Horizontal Web Banners Template (PSD)
The already available web banners not only save time but efforts too. So, why waste time? Let's get the ball rolling with these 20 free web banners available in PSD format.
3x Mobile/Desktop Header Template PSD
The compatibility of this web banner, both with mobiles and desktop make it the best among the lot. It looks like a modern web design that is both attractive and elegant. Upon download, you get access to around four template files that are designed to suit the different preferences of different designers. No matter what your website is all about, each of the designs is likely to make your business a success.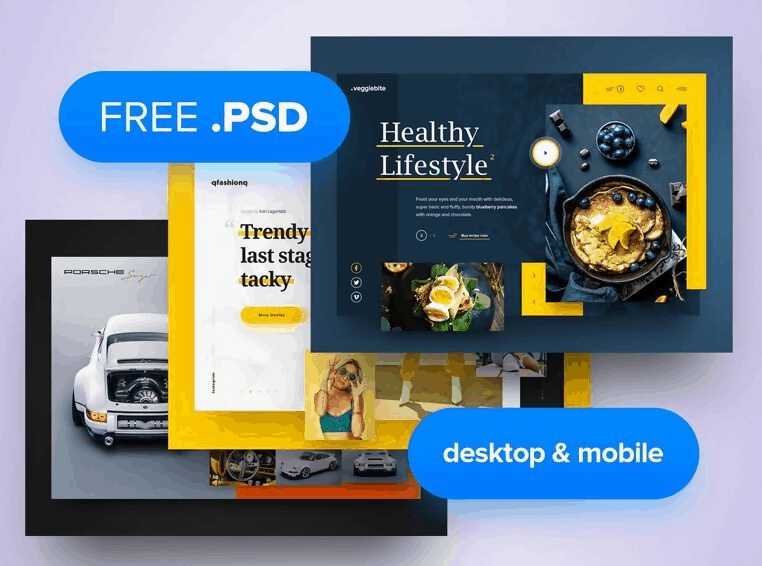 Free Simple Banner Design
It is a simple and effective design that helps create a good first impression among the website visitors. This simple web banner is available in vertical, skyscraper, leaderboard, and rectangular sizes. The design gracefully accommodates an attractive headline that further leads to better conversions. Do not miss its ability to play with colors and replace objects across the banner.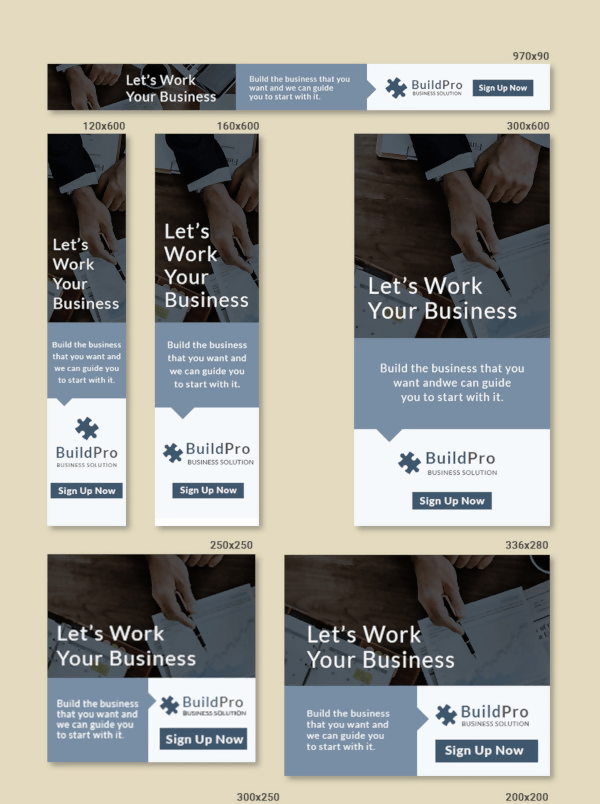 Roll-up Banner Template
This modernly designed banner template suits the needs of any real estate business trying to make its mark in the online arena. The quality layout and graphics make this template a preferred choice among designers. The roll-up banner design is available in 30X70 inches, adding up enough space for highlighting critical information. The best idea is to add a small description of your product/service along with listing out the essential features side by side.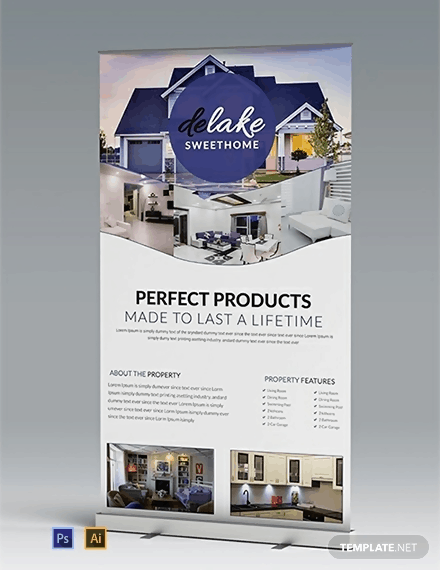 Printable Banner Template
Are you an e-commerce business that has an upcoming sale on the way? Then, this freely available web banner is a great choice altogether. It looks attractive and is likely to attract visitors on the first go. It has well-organized layers and is easy to edit too. A perfect choice for your advertising endeavors, you can surely expect your visitors converting into customers.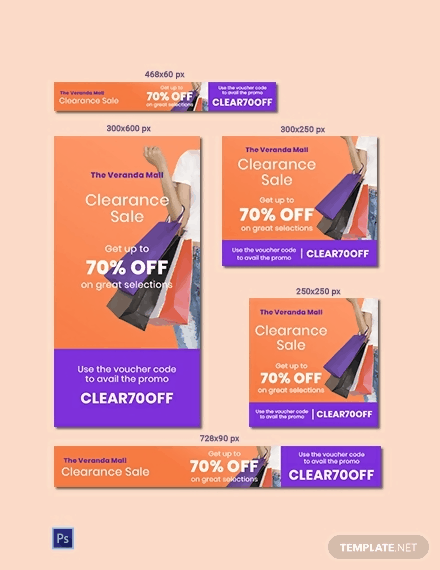 The Business Banner
Available in a plethora of shapes and sizes, this business template goes an extra mile in impressing the website visitors. A perfect choice for business-oriented advertisements, this banner one can accommodate phone number, email address, contact information, and even the website link. If you are seeking conversions, this free template by AdAnimate happens to be an ideal choice.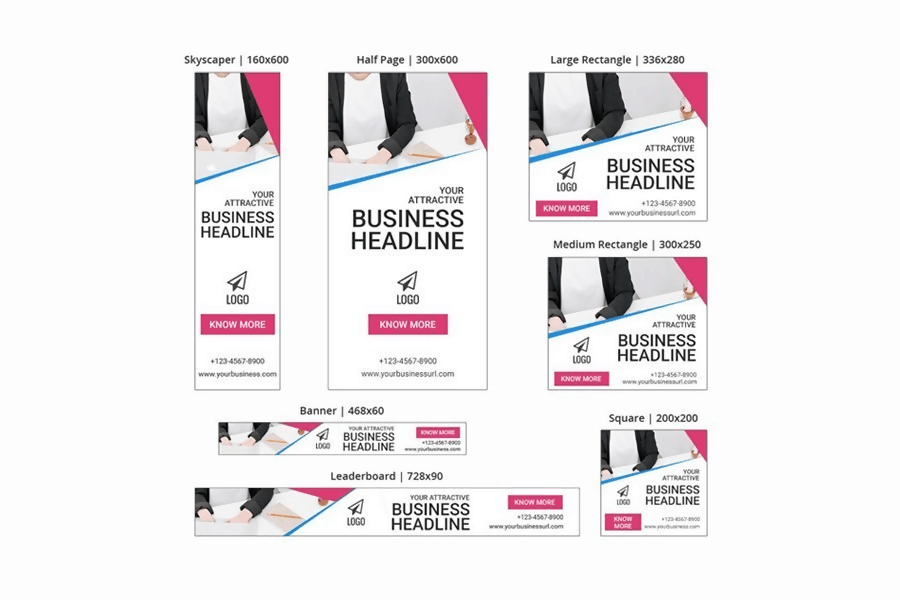 Online Shopping Banner
It is a professional looking web banner on one hand and a very creative one on the other side. If you have an upcoming sale, this banner proves to be an accurate CTA campaign. Whether you use the banner in a vertical or a horizontal format; it would look good either way. So, why wait? Create a mark in the world of e-commerce with this online shopping banner, and set an example for the others to follow.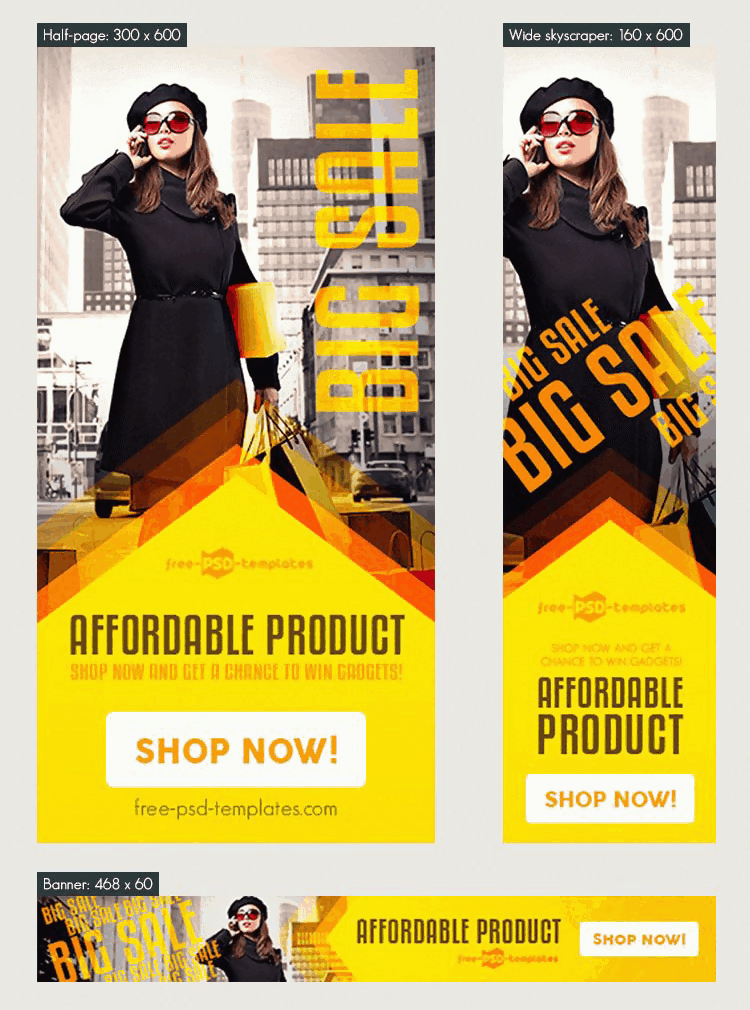 Blank Banner Template
This 100% customizable template is fun to play with. Available in several orientations and sizes, you can trust its efficiency without any doubts. Once you download the template, you can also modify the colors and headline text to suit your business needs. You would be happy to know that it also supports RGB color space along with freely available Google web fonts. Isn't that amazing?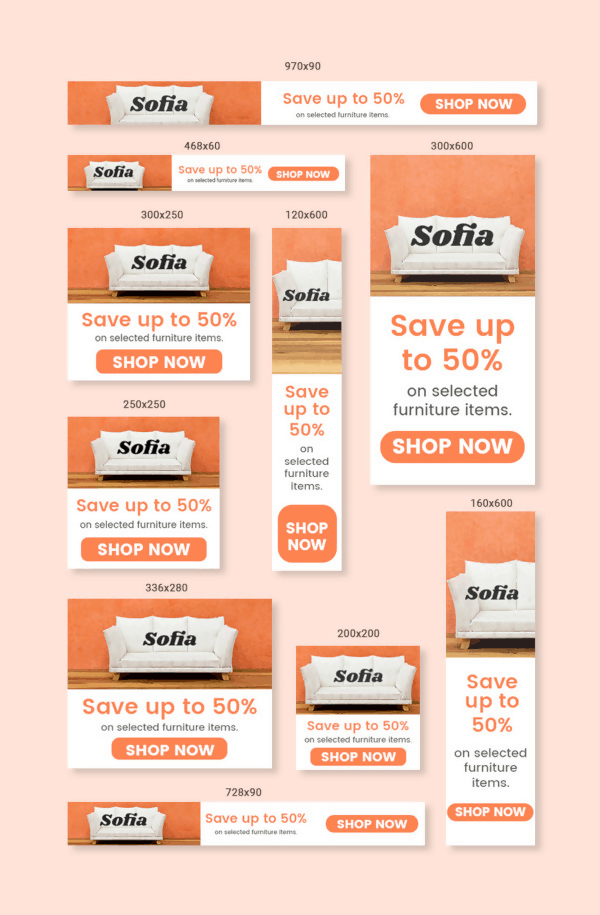 Startup Business Banner
This one is handcrafted for budding businesses that are all set to get recognition in the business arena. In simple words, it is a great choice to kick-start the marketing campaign for your newbie business. Available in 16 PSD versions, you can choose your best pick and customize it to make it brand-eccentric. Once you download the template, you will find that all the PSD versions are finely organized and easily accessible.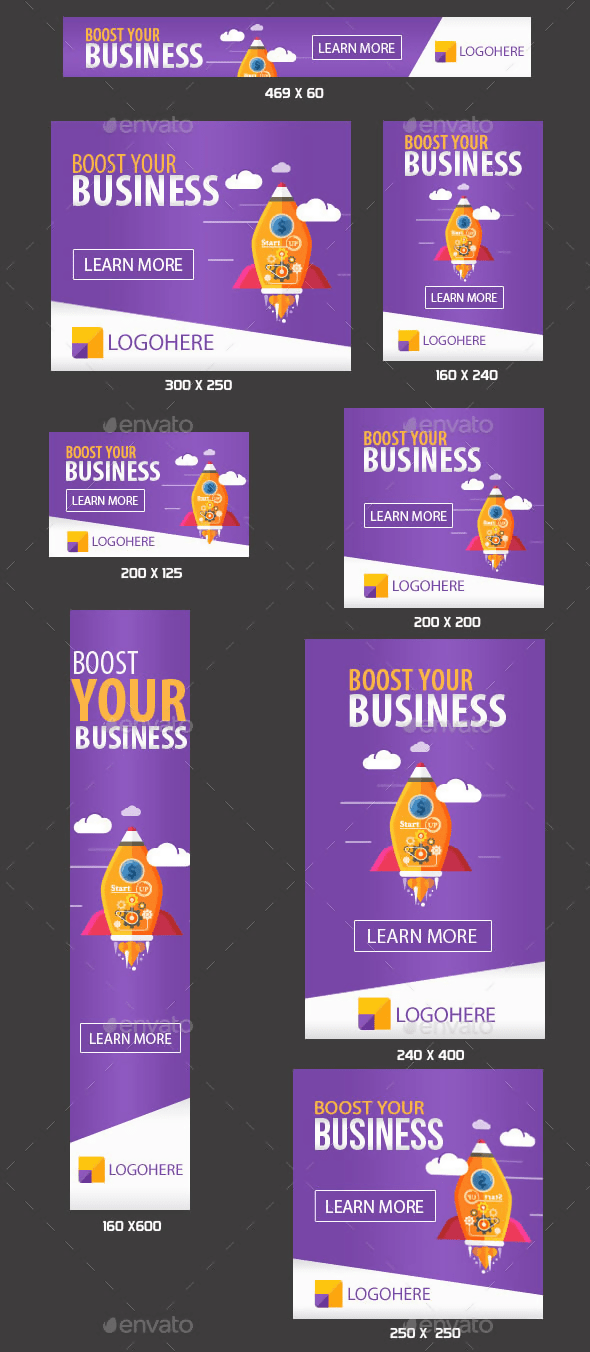 Workout Banner Pack
This PSD web banner is suitable for any fitness-focused business that is looking forward to better traffic on the website. Available in 21 different forms along with sizing variations, the "Workout Banner Pack" saves the day. You can also add the banner to your social media handles and app interfaces, making it an all-in-one solution for your marketing endeavors. Download it today and see how it turns out to be good choice altogether.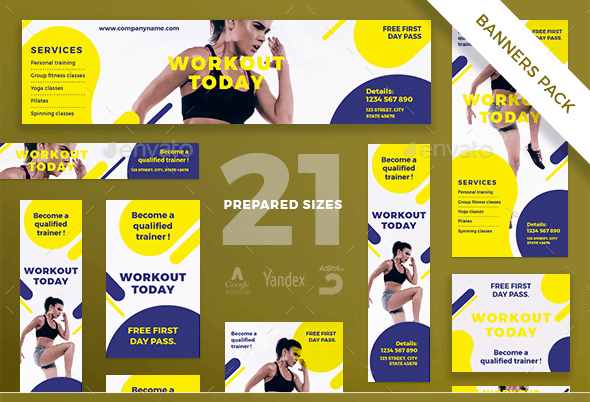 Creative Banner in PSD
This creative banner is a suitable choice for travel-oriented businesses. Its creative and sophisticated looks make it popular among the designers. You can go on to add a Logo, a website link, and creative text to attract user attention. It supports four different orientations and sizes that, in turn, add to the convenience of the designers. Perfect for an ideal first impression, download the template without any second thoughts.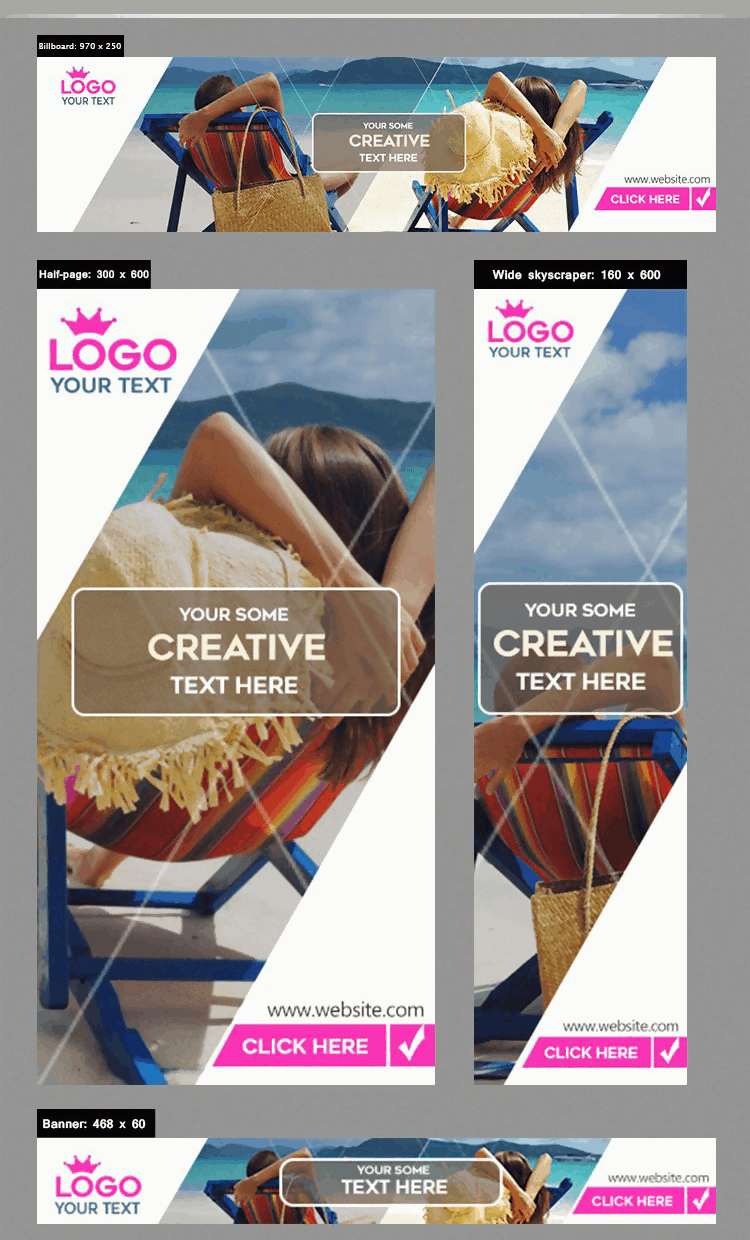 Big Sale PSD Template
This PSD template is a just the thing for any online sale for it helps strike the right chord with the website visitors. The surprising fact is that it comes in 10 different sizes and its major objects can be edited/deleted/adjusted to suit the specific business needs. If you truly want to step-up your marketing efforts, choosing this big sale web banner will speed up the sales to reach the intended ROI.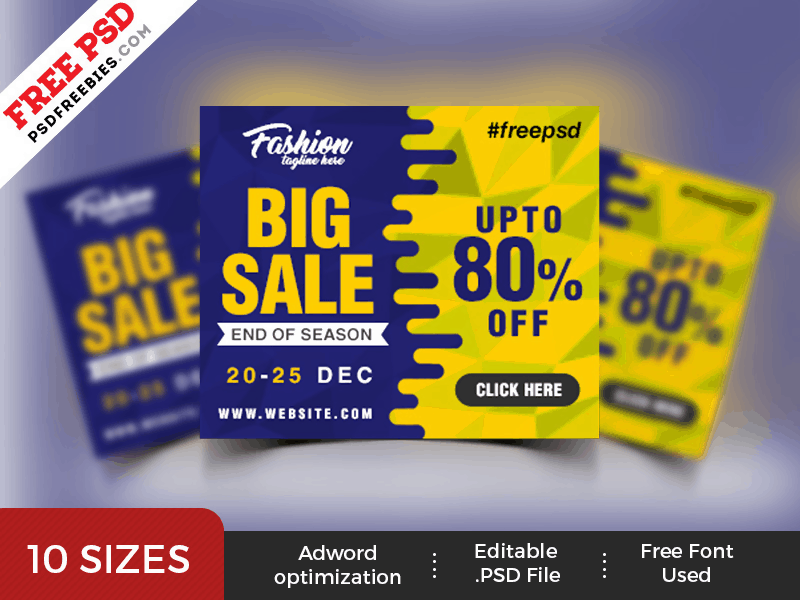 A Minimal Web Banner
As implied by its name, this banner is a simple and clean banner that does not lag in making a good impression. It is a wonderful choice to boost your advertisement as it also has a clickable button added to it. If you think that it is quite simple in this world of creative banners, never forget that simple has always been the best. Choose this if you are not the fan of heavy decorations as this is also enough to reach the maximum audience.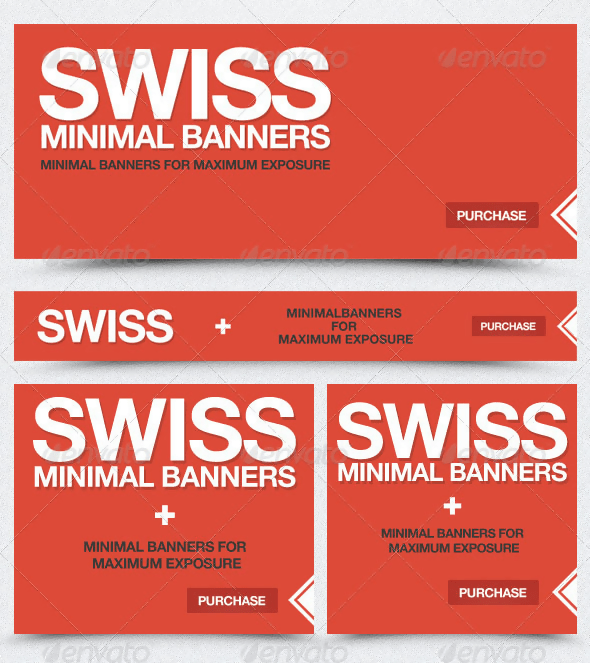 Conference Web Template
If you are thinking to create an announcement web banner for your upcoming conference, choose this creative PSD banner. It is a fully layered template that can be edited without much hassle. You would certainly be noticed for your unique approach and creativity. And, after all, people are bored of looking at the small text announcements that sometimes skip the eye. The best part is that it is available in 10 standard banner sizes. What else could you ask for?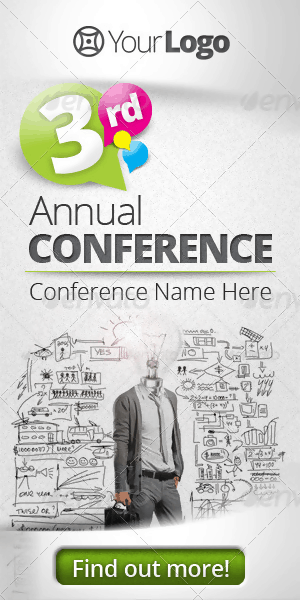 Multipurpose Website Banners
No matter what niche your website works under, this web banner will do wonders for your business conversions. It supports around 11 banner sizes along with different orientations. Also, if you wish like listing some essential key points, this banner offers you the space to do so. Modify it to make it complement your website's theme, and nothing can stop you from increasing the website traffic.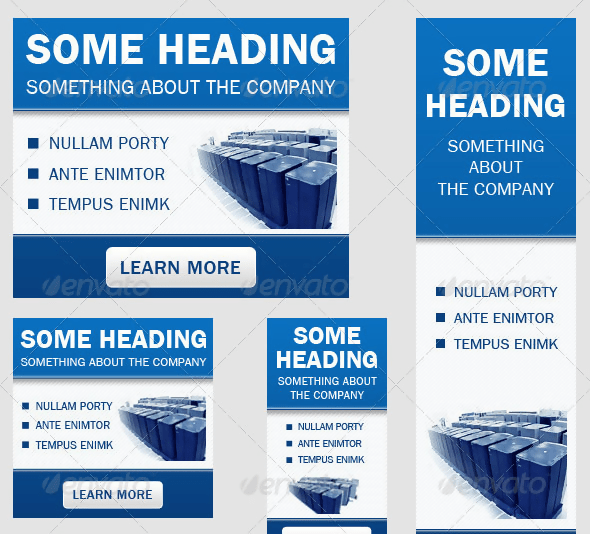 Sale Arrow Banner in PSD
The arrow-shaped web banner looks both professional and attractive. If you are thinking it to be a compacted design, do not worry as it is enough to convey the right message on the right time. To fill up white space you can also add attractive watermarks as it will help in achieving your purpose of greater engagements. And, when you go through your Google Analytics reports, you'll see the change for yourself.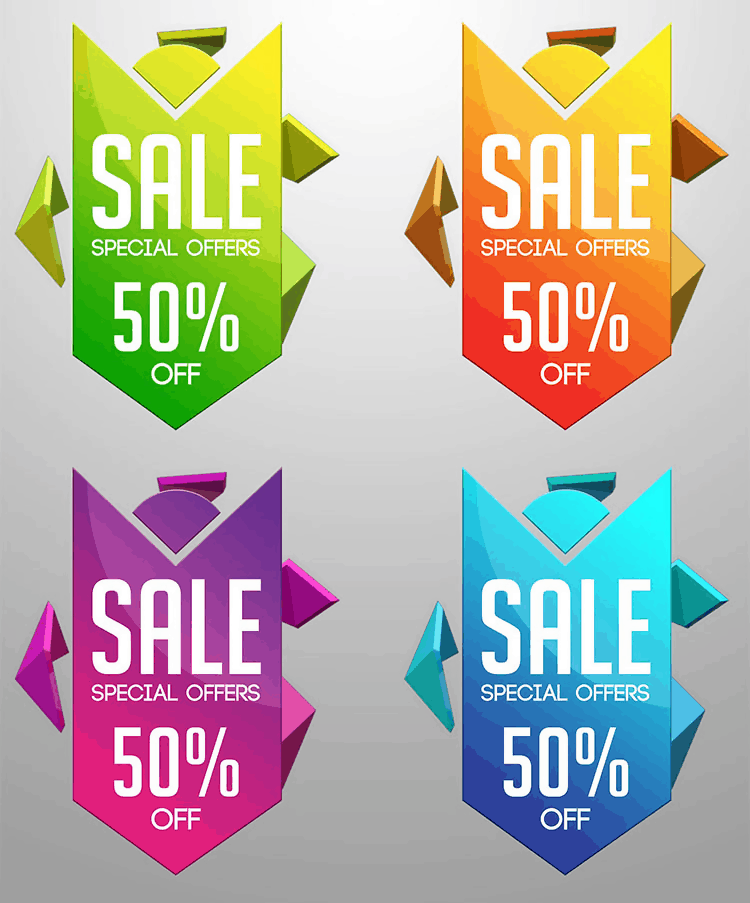 Online Dating Banners
This is one of the best freely available web banners for dating websites and apps. With dating apps like Tinder already in the lead, you need to try something out of the box. The dating banner set is available in fully editable 12 PSD files that are further organized for your convenience. An extended "Help" file comes as a boon for new designers in the market.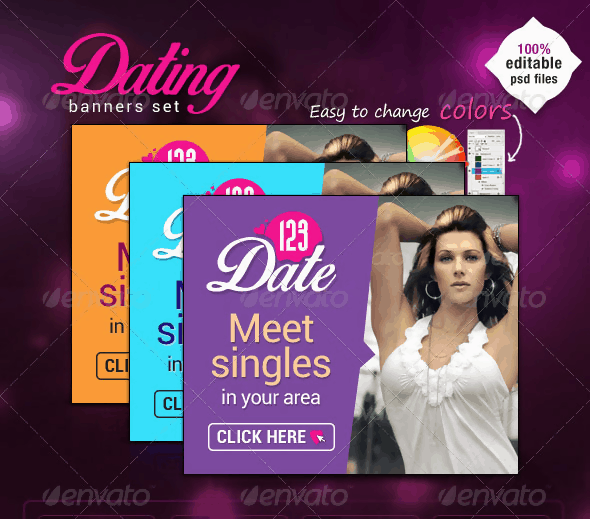 Colorful PSD Banners
This neon themed web banner is simply a delight for the eyes. Whether you are running a regular advertisement or a marketing campaign, this particular PSD banner fits the bill. The colorful banner supports 20 PSD files that are nicely organized and fully editable. You can also add a brand logo to the banner to make it look like your own.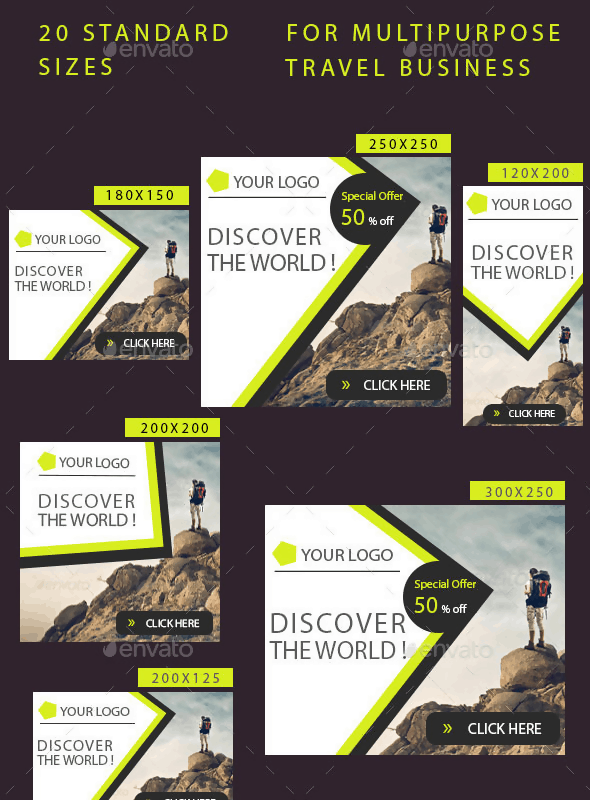 Mega Offer Web Banner Template
If you have a sale running on a particular product, running this web banner proves to be beneficial. You can choose from among two web design themes, i.e., red and blue. You can go about listing the offer, giving a one-line description for it, and an actionable button for buying the product too. With this done right, you'll soon see the product going out of stock and your sales increasing.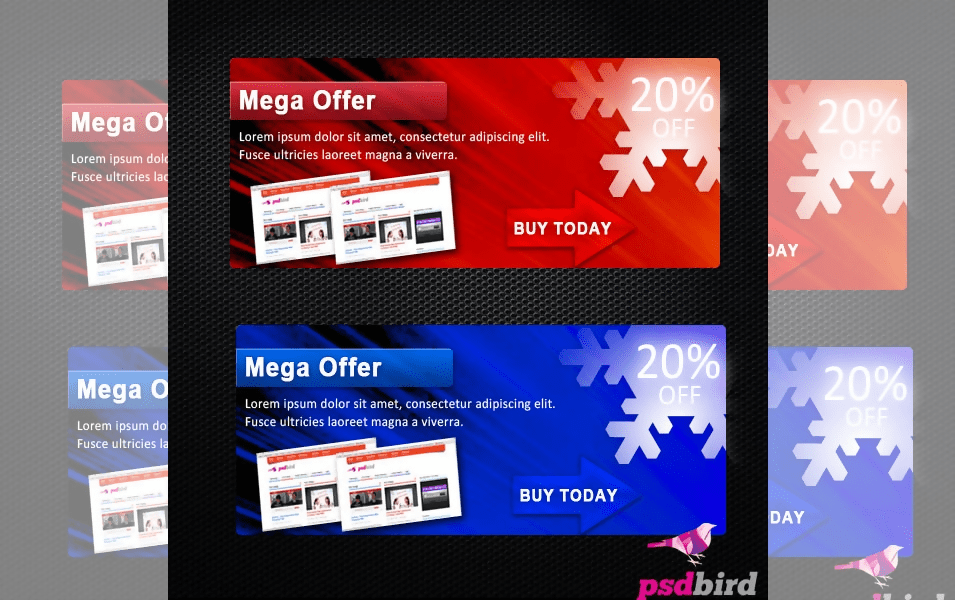 Christmas Ad Banner Template
When Christmas is around the corner, sales are a common thing to notice online. With every other website running the race to make their sale a blockbuster, you cannot afford to lose out. Choosing this fully editable and free PSD web banner template can garner you much attention. It is available in 10 sizes and is Google Adwords optimized too. Without wasting a moment, get started with downloading the file straight away.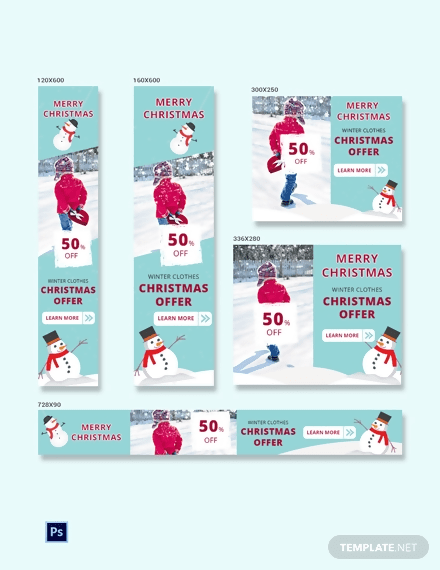 Promotional Website Banner
This promotional website banner is a sheer example of sophistication blended with simplicity. It gives the impression of how a web banner should look like, i.e., neither over-crowded nor too minimalistic. The design consists of all the essential elements of a web banner such as the heading, promotional text, a relative image, and a clickable button. All you need to do is download it right away!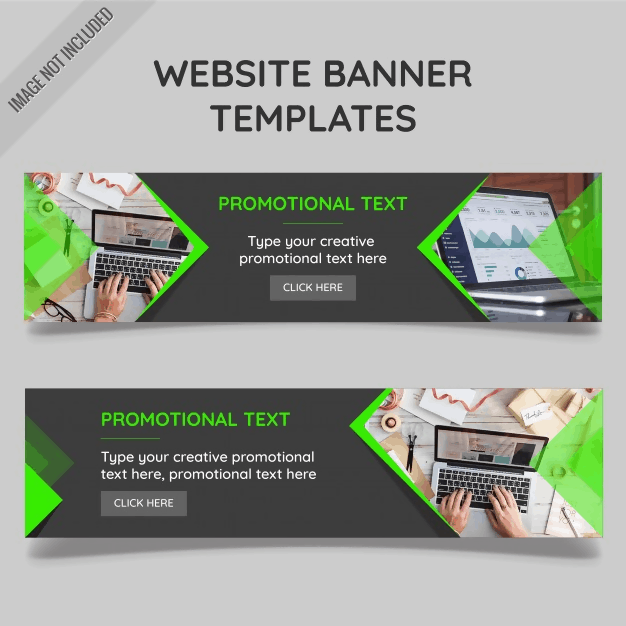 Conclusion
This is it! Have a nice glance at this list and choose a web banner template that goes well with your website's theme. For any business, it is essential to invest in website banners for it is the first thing a visitor notices on the website. After all, the better the web banner design, more the overall conversions!