Although it is always best to have a design professional to help you create a logo for your company or even your project, several tools and websites allow you to make your logo. All things from the sites must especially useful for those who cannot spend a lot of money to hire people to finish the work.
Free Online Logo Makers
Among so many websites that provide these functions, we have separated some sites with the most substantial services and the most straightforward use. Here you can check our list of best free online logo generators!.
DesignEvo
DesignEvo is a professional online logo design platform. Users can design logos through online web pages. It has thousands of logo templates, over 1 million icons, and hundreds of text fonts and shapes
After making, you can export your logo. Users include freelancers, studios, We Media, and small and medium-sized enterprises. Come to DesignEvo to make your logo.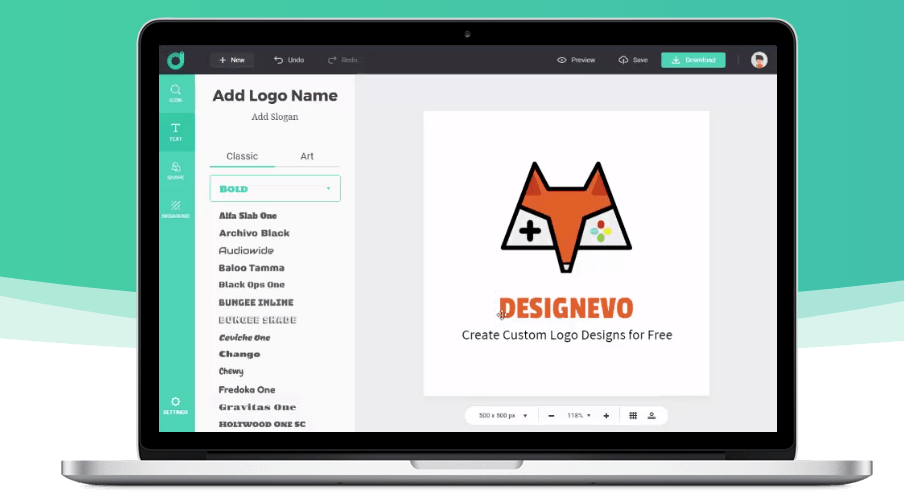 Hatchful
Hatchful is also available in English only, but it is a powerful ally for anyone looking to create a free logo.
With a friendly and straightforward interface, Hatchful is ideal for those who do not know how to make a logo, as it allows total customization. The first thing to do is to choose the sector that best fits your company: commerce, fashion, sports, or others.
The second step is to select the visual style, add the store name, and also the slogan (if you already have one). After that, you can choose the most appropriate logo and edit all the details you consider relevant: color, font size, icon.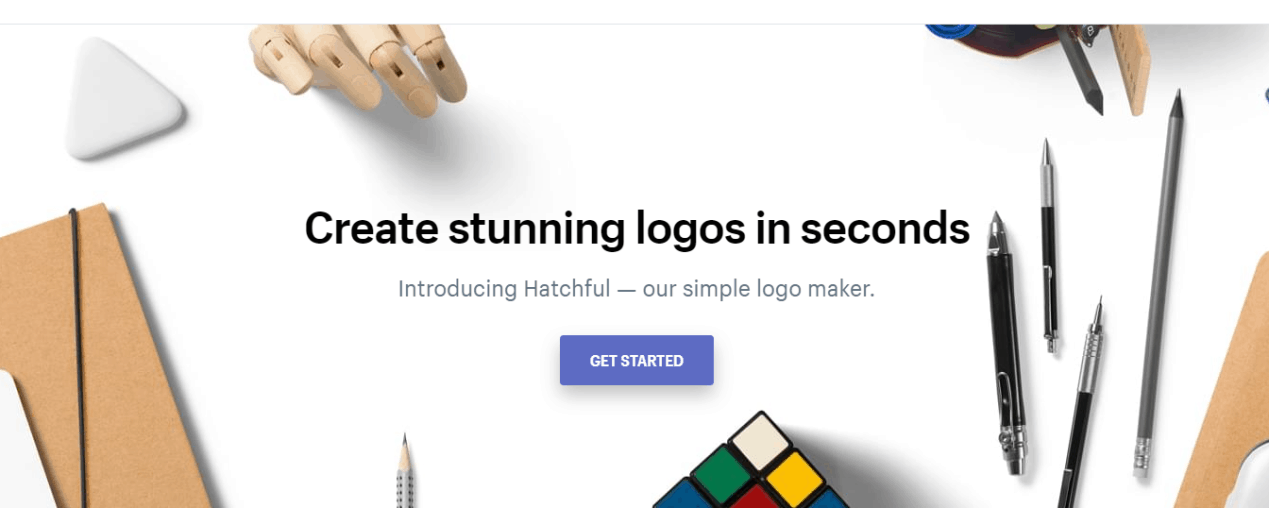 Canva
Canva is one of the best platforms for logo makers, as it has numerous templates, images, and font resources.
With an interface based on the drag and drop model, anyone can create a free logo in a few moments – and without having to pay anything for it, since many of the design options are open.
So much good, and we haven't even mentioned the icing on the cake: if you are a busy entrepreneur and want to know how to make a logo on your phone, you can count on the simplicity of the Canva app, which allows you to create a unique logo anywhere.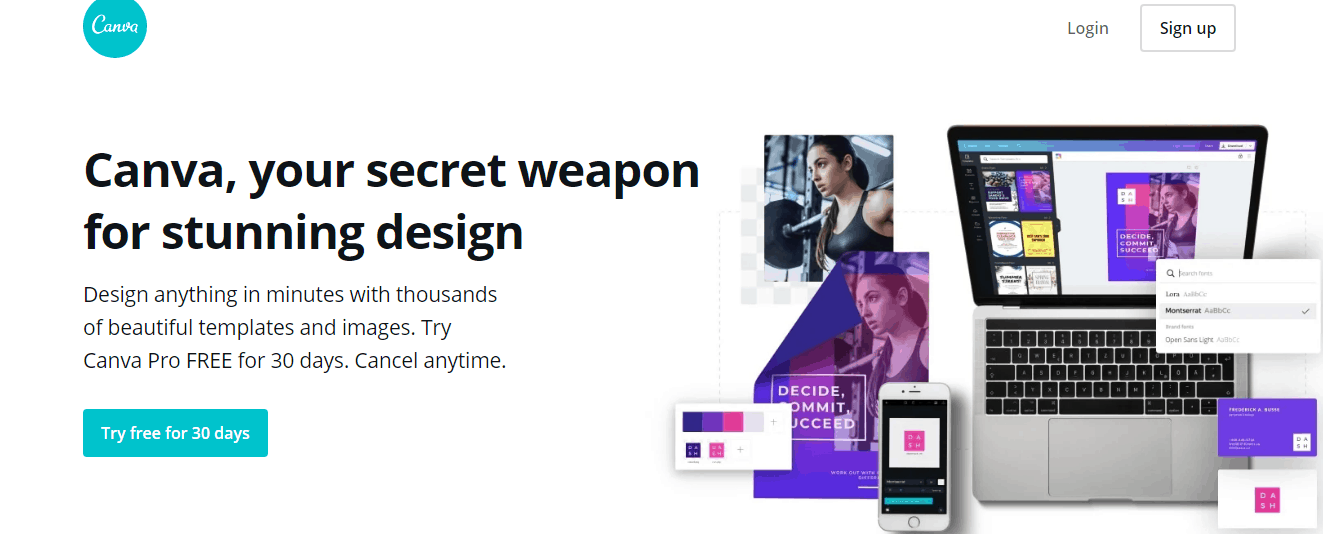 FreeLogoDesign
The process of creating LogoMaker divide into four stages: first, you write the name of the company and define the type of message you want to include in the logo
The exciting part is to choose logo design. Then select the color and font, and finally save the final product.
For those who want to create a logo online for free or try a few options, LogoMaker is an excellent resource – but it is worth noting that it is not just a generator for making logos online.
After completing the logo creation process, you can select a business card template and even a virtual domain.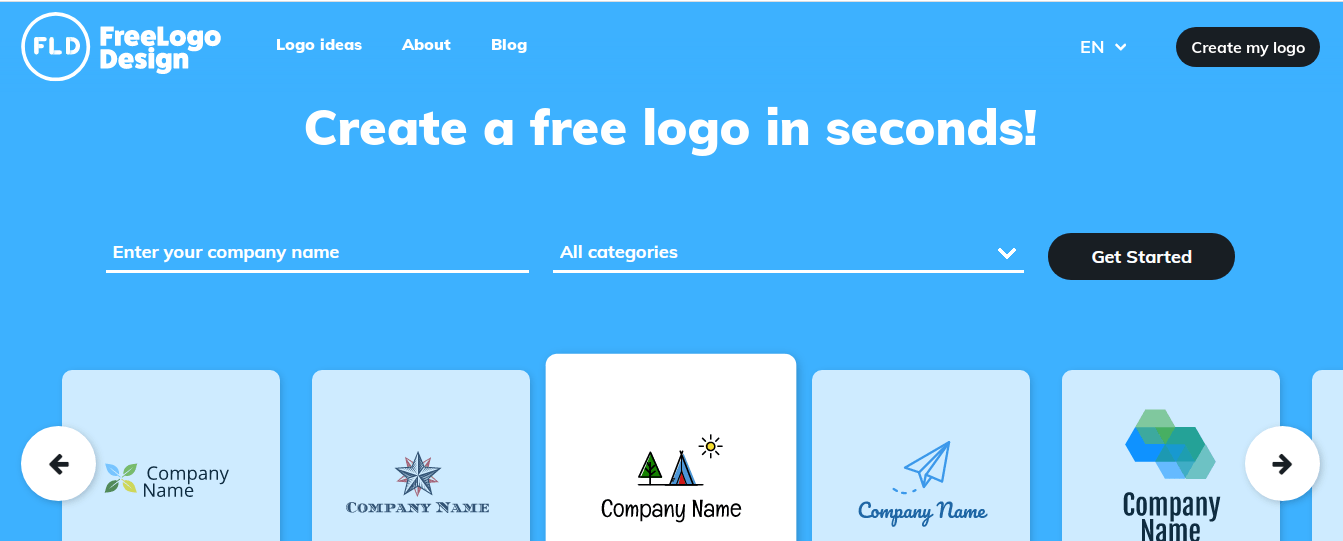 Online Logo Maker
Online Logo Maker is a logo creator with a pervasive editing process, which allows the inclusion of symbols and texts – but its great advantage is the possibility of creating an online logo with its images.
In other words: you can create a logo using that photo so unique to your brand's history. Besides, Online Logo Maker also allows the creation of business cards.
You can download the logo for free, but for high-resolution downloads, you will need to pay $ 49.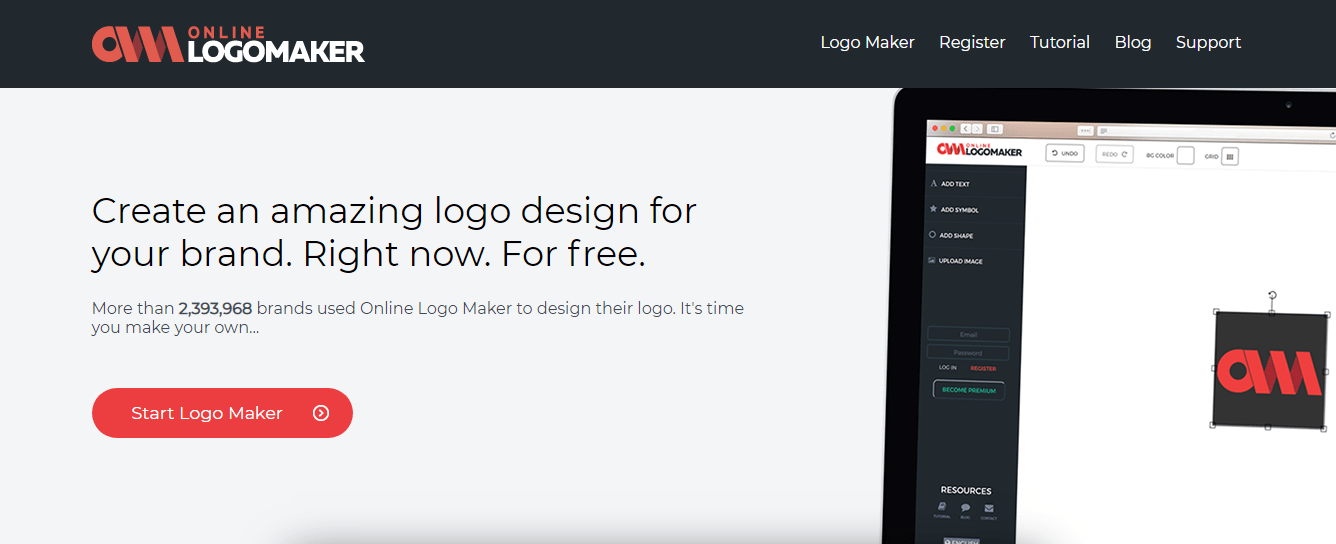 Logaster
Logaster is another perfect generator for those who still don't know how to create a logo, as it has an editing process divided into four simple steps:
First, you need to enter your company name; then, you must choose some of the examples of online logos that will be displayed. The third step is to log in and make the necessary edits; lastly, you need to choose the subscription plan of the platform and download it.
If you want to create a free logo online without wasting too much time, you can also use the Logaster editing wizard.
Logaster has several subscription plans, ranging from R $ 49 to R $ 199. Worth checking out!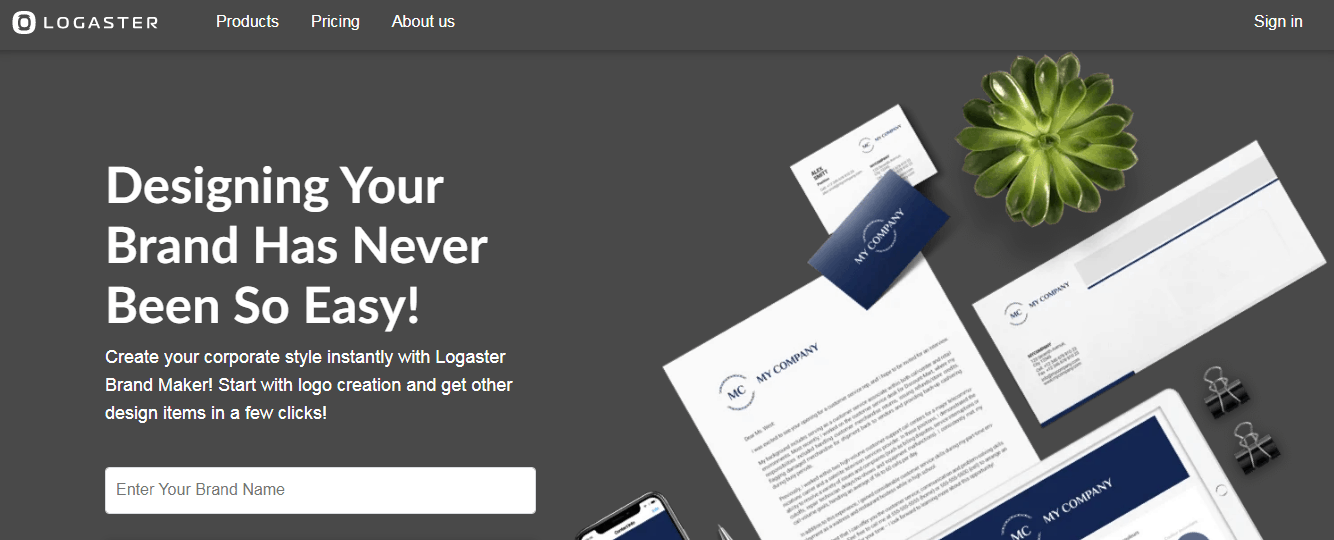 MarkMaker
We interrupted our unbeatable list of generators to create an online logo fully available in Portuguese – but for a good reason: the MarkMaker.
This software is still under development, but it has the potential to be one of the best resources for anyone looking to create a free logo.
The interface is straightforward: enter the company name and wait while the tool generates some logo options. You can mark the ones you like with a heart as if you were enjoying photos on Instagram, and select the type of sector or niche of your store.
The software will compile this information to generate logo options according to your preferences – and when you find the ideal logo, hover over it to edit what you think is necessary.
After that, download it.
MarkMaker is entirely free but accepts donations of 3 or 5 dollars.

SmashingLogo
SmashingLogo is a perfect logo maker for anyone looking to test ideas. With a straightforward operation (you only need to enter the name of the store and, if you prefer, the slogan), it is capable of displaying up to hundreds of different logos: click on the "Update more" button located in the upper right corner of the screen.
As the options are quite varied, the generator also allows you to save the best designs as Favorites.
SmashingLogo has three paid subscription plans, excellent for medium and large companies. However, it is also a powerful resource for those who want to make logos online without paying anything, as it allows accurate visualization of the final product.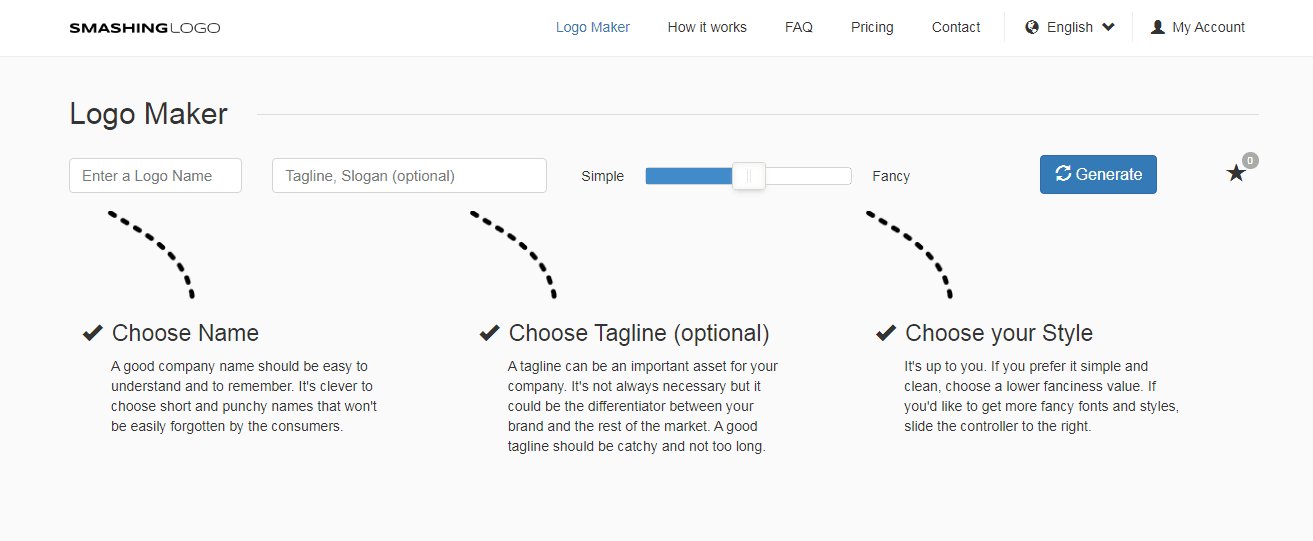 Logo Type Maker
The Logo Type Maker has over a thousand different models, 600 thousand vector formats, and 200 types of fonts for you to use as you prefer in creating your logo.
Some of the models are free, but you end up having even more options if you choose the paid plan. One of the advantages is that also if you pay nothing, you can still download the final image in high resolution. Click here to access the website.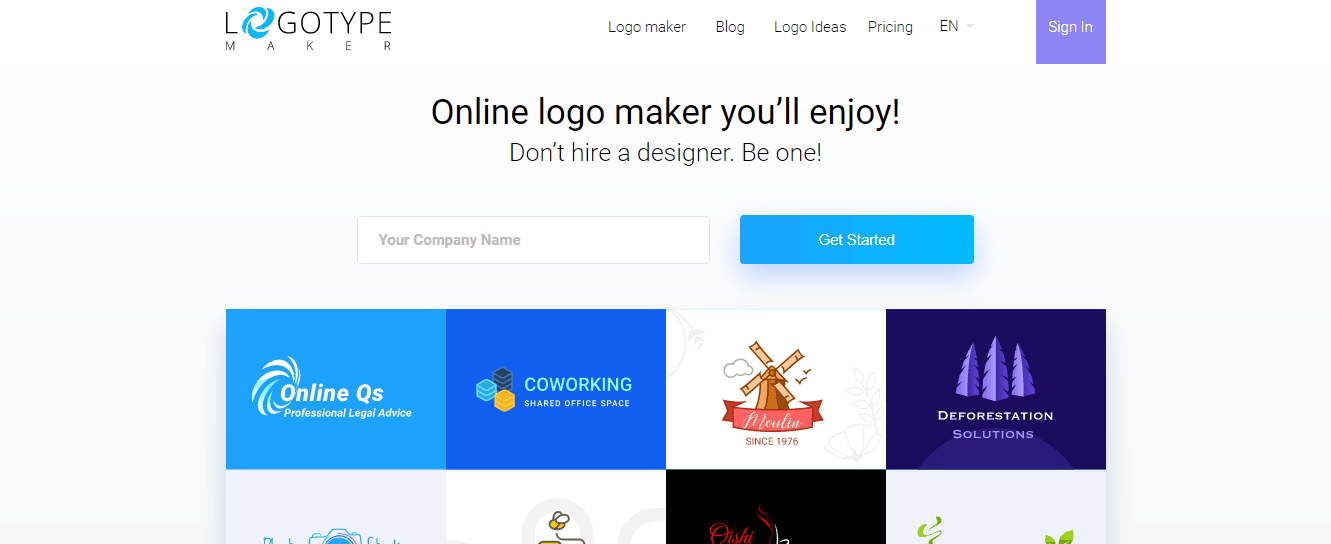 We Do Logos
We Do Logos is ideal for entrepreneurs who are looking for an uncomplicated logo creation process: enter your company name and explore the ready templates on the site.
If you're looking for a high-scale project, you don't have to go far: We Do Logos has a particular page, where creating a professional-scale logo is a quick and straightforward task – and can cost just R $ 99.
We Do Logos has plans of the most diverse values and also works with the creation of websites and stationery materials.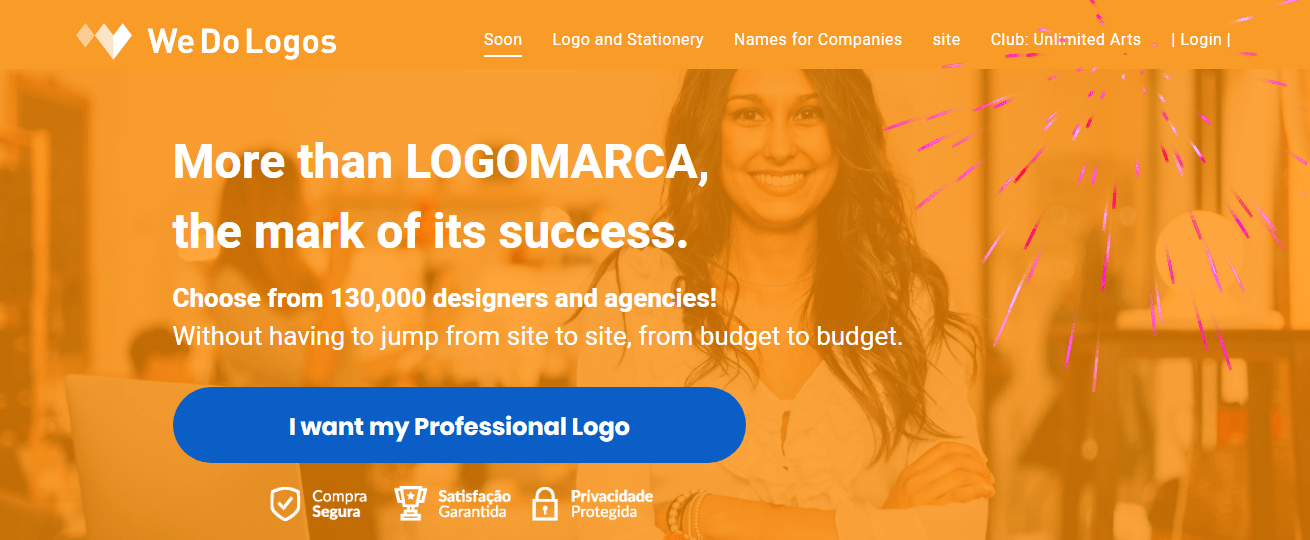 Logopony
Logopony is also an excellent resource for anyone looking to create an online logo. With numerous modern and aesthetically pleasing designs, the only downside of the platform is that, like Graphic Springs, the interface for creating online logos is not yet available in Portuguese.
One of Logopony's high differentials is the possibility to choose a type of logo at the beginning of the creation process: a logo with text, initials, or icons.
Logopony has a single download option of just $ 19, but it also has plans for companies.

Renderforest
RenderForest's logo generator is not yet fully available in Portuguese, but it appears on this list because it is one of the best websites to make a logo online.
The biggest obstacle is in the second stage of the creation process, which asks for a brief description of how and in what situations the logo will use. A good explanation, for example, would be something like:
I want to create logos for my new e-commerce store, where I sell clothes and fashion items.
Having defined the objective, you will need to choose some font styles and then some icons. After editing the logo, download it.
An excellent tool for entrepreneurs who don't know how to make a logo, right?
You can download the logo for free, but if you prefer a higher quality logo, you will need to pay $ 19.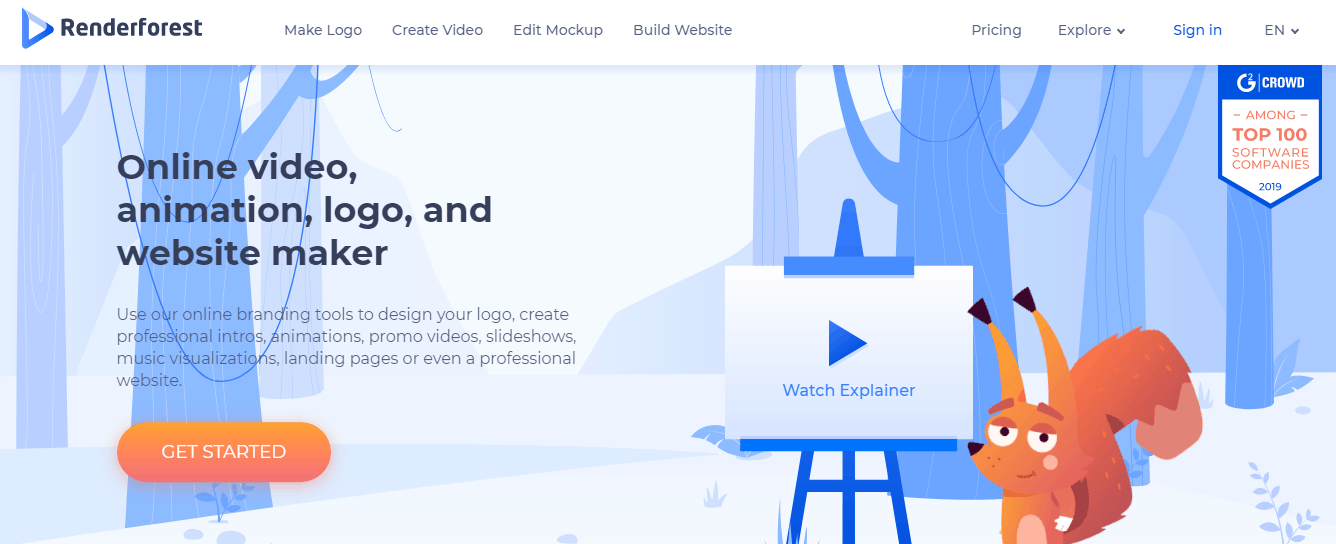 MLOF
The acronym stands for Make Logo Online Free: a powerful resource for those looking for creating logos.
The logo creation process is quite simple: after entering the company name and determining the sector in which you work, you will see a series of different logos.
When you are satisfied with your logo, click on "Download."
MLOF has three different subscription plans. The cheapest of these provides two logo files and costs $ 7.50.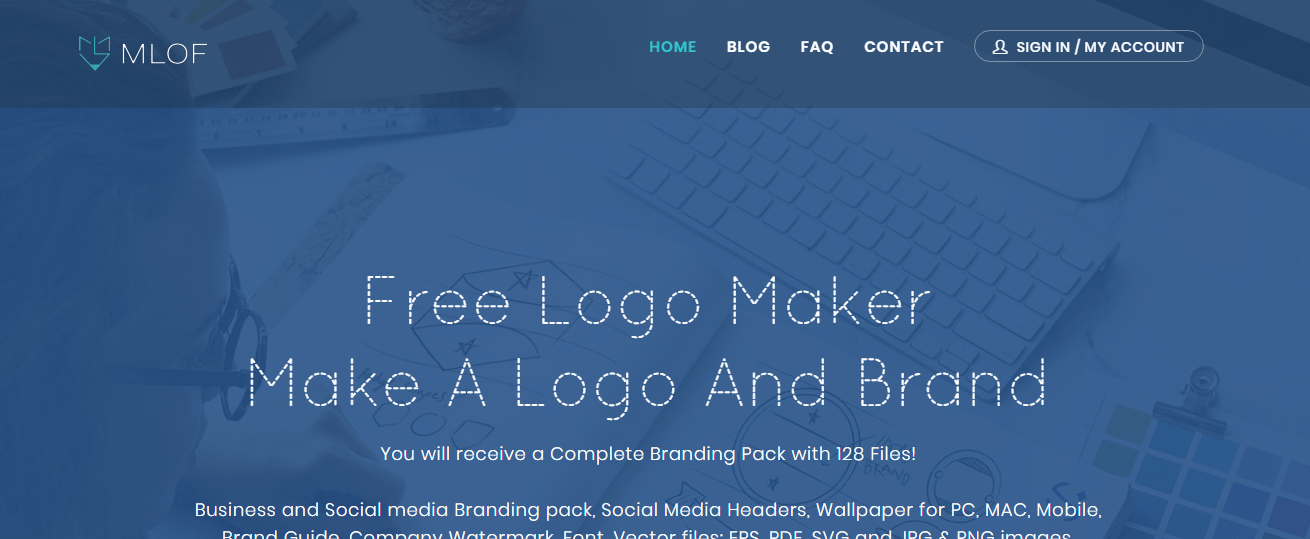 Design Free Logo
Design Free Logo Online is an excellent tool for anyone who wants to create a free logo online, simply because it is practical and efficient.
Even though the editing process is in English, the site has a small tutorial that indicates the steps to create a free logo for a brand – and, after you choose the model you want to use, you only need to include the brand name and make the necessary edits.
With Design Free Logo Online, you can create free logos – but you will have to pay a fee before downloading.