Ampersand is a very attractive ligature that has been in use for over many years since the 18th century. The ampersand is used in place of the word "and" which used to be a combination of the letters E and T from the Latin word "et". But it has evolved from "et" overtime to the ampersand (&) character we see on the computer and mobile device keyboard today.
For most modern-day designers, the ampersand character has become something that inspires and makes our designs very interesting and beautiful. It is used to create unique designs for wedding cards, gift cards, birthday cards and many more. Any designer that includes ampersand in their designs, creates an elaborate job for their clients.
Nowadays, the ampersand is being used in logo designs and many other designs. This trend is not going away anytime soon and it shows how creative designers are with their job. This helps greatly as the ampersand is part of typography in graphic design. As a designer, once you get your typography right, the ampersand will blend in as long as you make good use of it in your designs. These designs could be for nature products or nature-related; animal; architecture; food; transportation; fashion; and many other design projects.
'And' logo Designs for Inspiration
In this article, we have combined a number of the best ampersand logos on the internet, that you can draw inspiration from, to create your own beautiful designs; for both personal and commercial projects. These 50+ Ampersand Logos are mostly from top businesses and brands. So if you are a designer, and you want to see some really amazing and artistic ways to use the ampersand to create logos, this collection is for you.
AND Ampersand Logo
First, on our list, today is a very special logo design by Jennet Liaw, a designer on dribble. The logo is simple but deep and it requires you to play with your imagination before you figure out what it really is. At first sight, it is an ampersand but with a closer look, you will see that it is the word "AND" in a vertical position with curls and curves. The designer did a great job with the use of ampersand in the logo.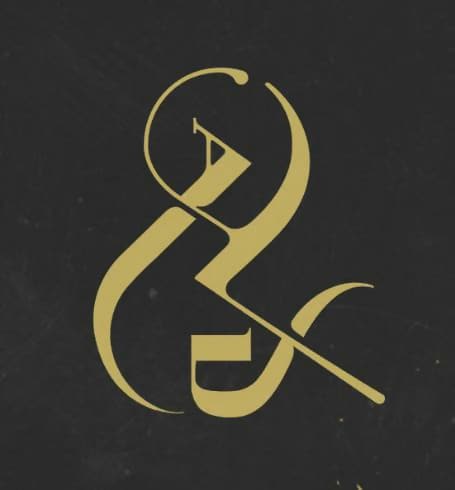 Sword And Shield Logo
Well, this is a custom logo created by Jose Ocando. It is a sword and shield design with the use of ampersand. The designer in this logo decided to keep it clean, simple and easy with the shield behind a sword which runs through the ampersand. Check it out using the link below.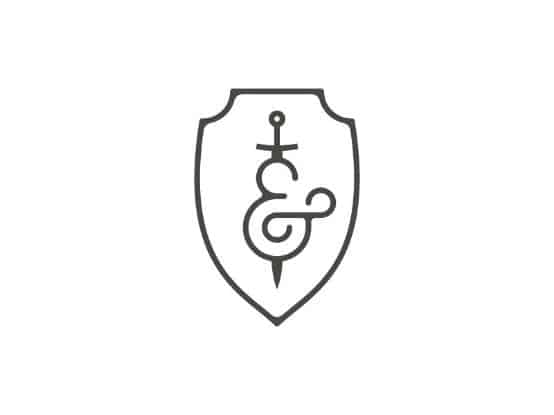 persand Logo
This is another simple design with an ampersand in use. The designer used fancy font types to create this awesome S & H logo. You can also use this logo to get inspired for your next project and be creative when using ampersand. In this logo, the ampersand represents "&" and "S" as well. Check it out below.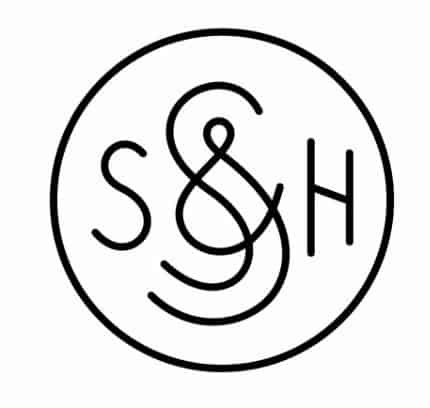 Lou & Grey Logo
This is a sister brand of the New York retail company "Ann Taylor". They have used the ampersand to keep their logo simple and classy at the same time portraying elegance. Lou & Grey is a women's wear retail store with front stores around the United States. Hopefully, you will be inspired by this classy logo design for your next project.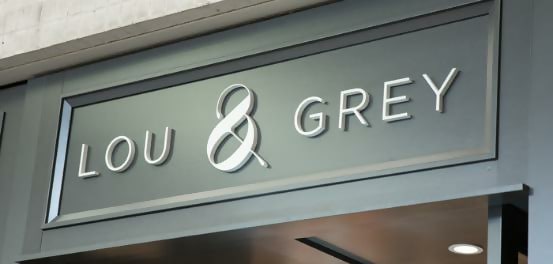 D and S Ampersand Logo
The designer of this beautiful ampersand logo is Kendrick Kidd, and he calls this one "Save The Date II". This could be for a wedding card, a gift card and more. It is not too busy with designs and you can create something better with this and creativity.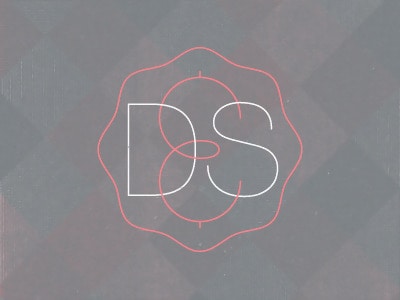 B and M Attorney Ampersand Logo
B & M Attorney is an ampersand logo for a law firm, it has a good touch with smooth-curved lines and the typeface looks as if it is going up, unlike other normal fonts. You can see how the ampersand is used by the designer, it touches the other alphabets which gives it that perfect touch. Check it out for ideas and inspiration.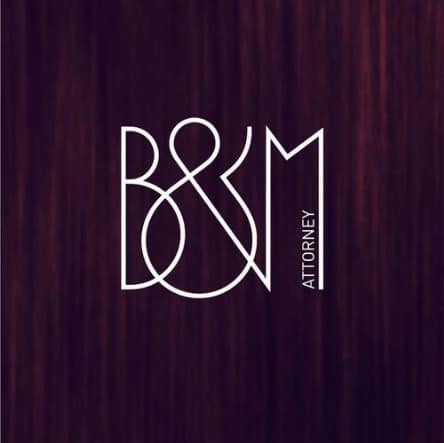 Hide & Knife Logo
The hide & knife logo uses ampersand which the designers have created in the form of a snake wrapped around a sword. This is another fantastic way this designer has used the ampersand in designing a logo. Although it is not a company logo, it still shows how ampersand can be put to good use in any design. So get creative with this as a pillar to form your own unique designs for your next work.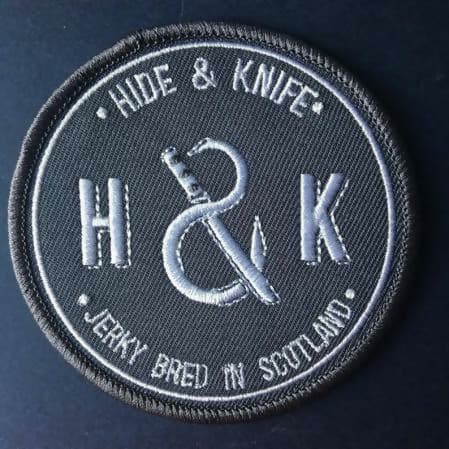 Tape & Twine Ampersand Logo
This logo was designed by Green in Blue on 99designs in a contest to create bold logos for a craft and boutique packaging company. The designer has done a great job by using the ampersand to keep it as simple as possible. You too can use this idea to create something special for yourself or for your client.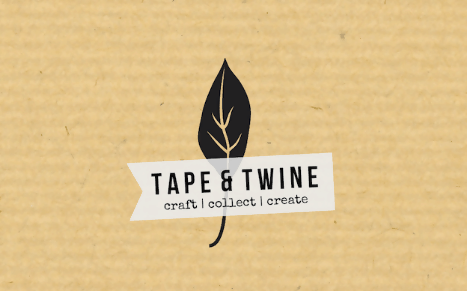 Magdalein & Stratton Ampersand Logo
Ampersand was used in style by the designer to create this clean design. Magdalein & Stratton was designed and uploaded on Logopond by OcularInk and it carries two colours ensuring that the ampersand is visible over the white background.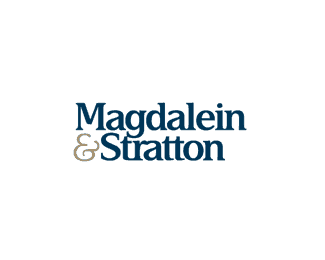 Land & Sea Enterprises with Ampersand
Land & Sea is another awesome designer by OcularInk on Logopond. The designer decided to use a different ampersand font to give this logo its beauty. The ampersand here is not customized but still looks nice for the logo.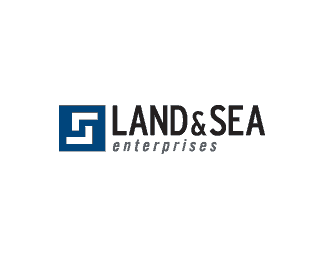 Eddu & Dell Ampersand Logo
Well, as you can see here also, the ampersand has been used by the designer AnaLogo on 99designs. The logo is for a culinary business and the designer definitely did justice to it. Check it out and get creative with your designs today.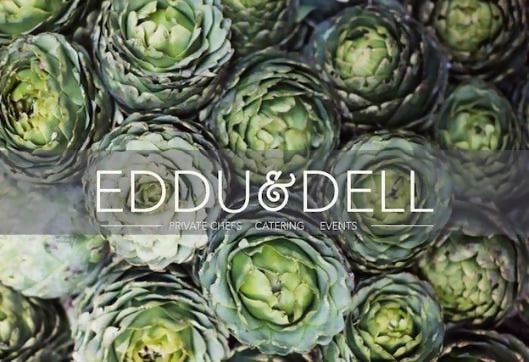 The Spoke Bird Logo with Custom Ampersand
So, this is a perfect example of a customized ampersand in a logo. This logo was designed by GagaSnaga on 99designs for "The Spoke & Bird" cafe and it indeed came out nicely. Get inspired and get to work on your own personal design works.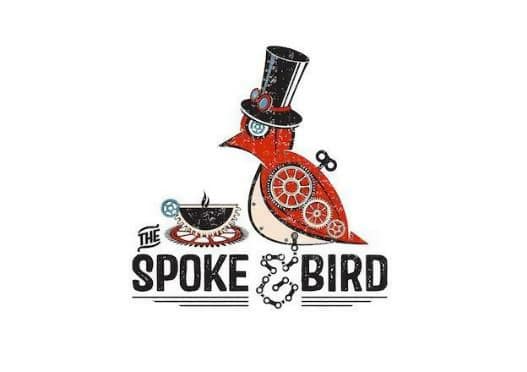 Wine & More Logo
This is a logo designed by Maros on Behance. It is a design for a wine store and it really looks cool. The ampersand on a white background is given a red colour which is perfect. If you know how to combine colours, you will definitely create great designs.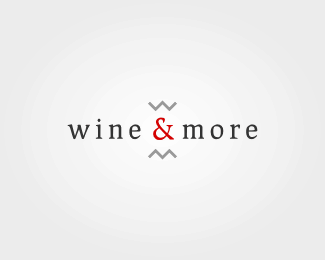 Matson & Ridley Safaris Logo
Matson & Ridley Safaris is a logo designed by Chichindesign; a graphic designer on 99designs. It is another logo that shows how ampersand can be used to create simple but fantastic logo designs for your personal projects or clients. The designer has created something classic and stylish for the African adventure that portrays saving elephants.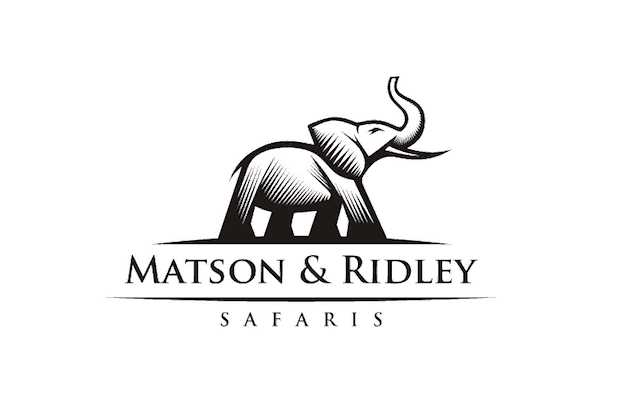 D&R Logo with Ampersand
In this logo, the designer has used the ampersand in a unique way to create this beautiful work. The ampersand has a backslash line through it which makes it look cool for this logo. With this, you too can create something unique for your personal projects and your clients.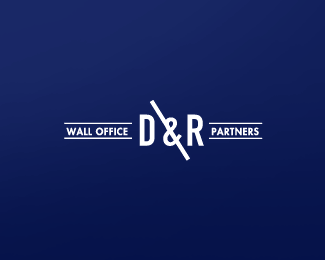 Chicken & Duck Ampersand Logo
This is definitely one of the most interesting and awesome logos, that shows exactly what creativity can do for you as a designer. This logo is for "Chicken & Duck" restaurant, and the designer went very deep with the design, by dividing the ampersand into two parts. The top portrays a chicken, while the bottom is the duck. It is surely a wonderful way to use ampersand!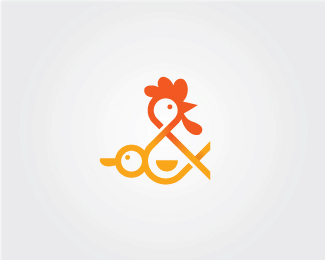 Fur & Collar Logo
The Fur & Collar logo was designed by Cross the Lime, it is a smooth design for a dog company. Here, the designer used normal font ampersand to separate the company name.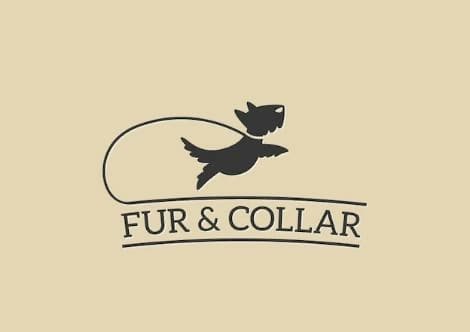 Tudor & Company Custom Ampersand
If you are looking for creative ways to use the ampersand in your designs, this Tudor & Company logo is another perfect example of how to do it. The designer has created a custom ampersand for this logo, the ampersand head represents the letter "O" in Tudor & Company. Check this out for more ideas on how to use the ampersand in logo designs.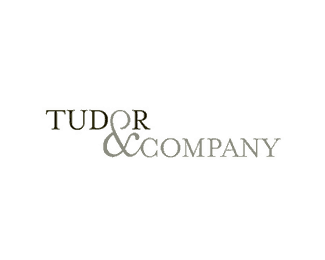 Ampersand Anchor & Heart Logo
This is yet another awesome ampersand logo design by baspixels on Logopond. The designer designed the ampersand logo in a heart and anchor shape, so he named it "Anchor and Heart". It is a great job by the author. The logo can be used for a heart foundation and so on, use this to perfect your ampersand designs.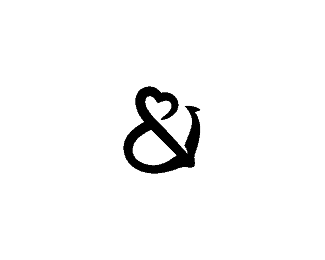 Ampersand in Brimmer & Heeltap Logo
This logo was created by Jason LRS for a client "Brimmer & Heeltap" a Seattle company. Here the designer uses an ampersand to separate the names in the logo with a classic feel.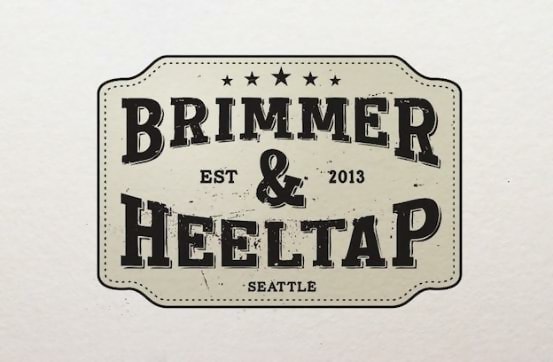 Beau & Nash with Ampersand
Vika Nova designed this amazing logo using ampersand creatively. The logo is for a logo creation contest for online fashion stores, accessories and lifestyle brands. The use of ampersand makes it look clean and elegant.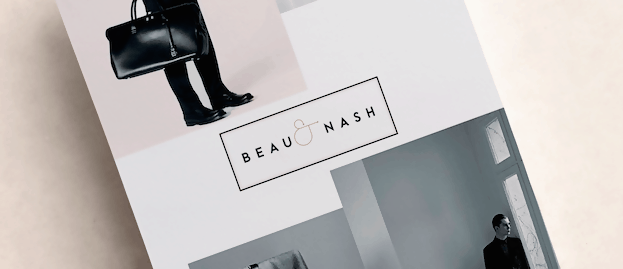 Above and Beyond Ampersand Logo
In this logo "Above & Beyond", the designer recreates the ampersand and the letter "Y" in beyond to curl, curve, and touch thereby making it look great. This is another great way to make use of ampersand in your designs whether for clients or for personal projects. Check it out now for more ideas.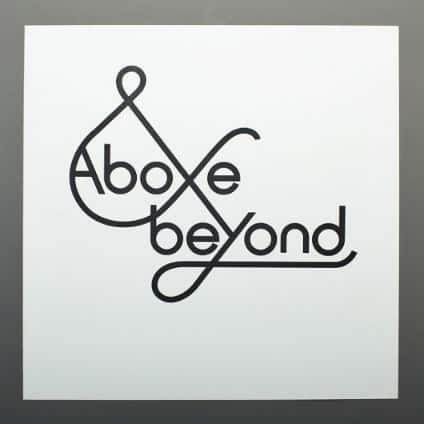 Ampersand Logo Design 1
At first sight, this logo looks like JP, UP, CP, and PJ. But the main idea as intended by the designer Paulius Kairevicius is an ampersand logo. He has created this just to test and see how it comes out and it really did come out well. You too can come up with a different and unique idea for your own ampersand logo design.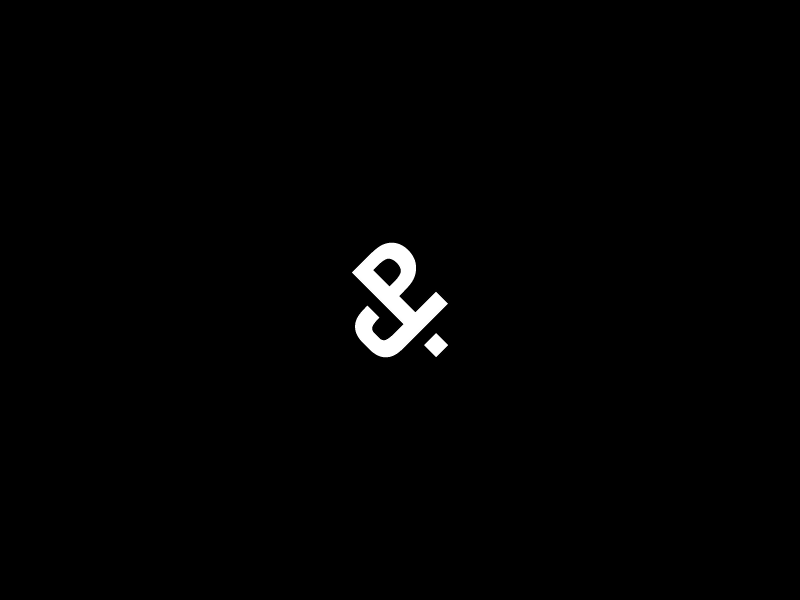 Vincent & Victoria Baking Co.
DSKY created this amazing logo with an ampersand on display. The logo includes ampersand in a painting form with a leaf attached to it; indicating nature and freshness. Isn't it just amazing?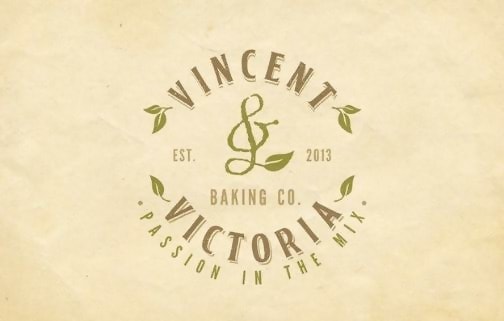 P&L General Contractors
P & L General Contractors' logo also has ampersand. It is has been used by the designer Brandclay, to differentiate P and L in the logo. Here, the ampersand is used with a normal font.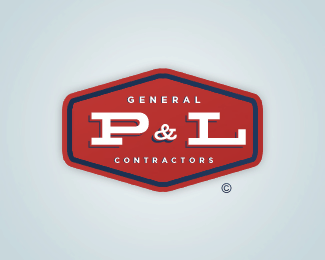 Relics & More Logo with Ampersand
It is generally more about the fonts you use with an ampersand that gives you a nice outcome. In this logo by GabrielRO on Logopond, the designer used a sleek font to add flare to the ampersand in the logo. How cool!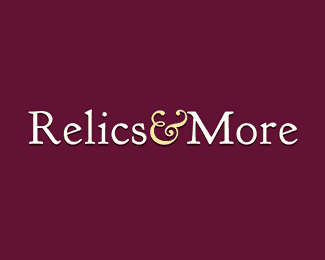 Sailor & Company Ampersand Logo
The designer of this cool logo for "Sailor & Company" did a great job by using an ampersand to separate the names in the logo. It is a simple and neat logo that shows professionalism in design. Te ampersand here has been created to look like an anchor since the company name carries sailor. This is a very creative and inspiring work by C@ryn for this photography company. Check it out now!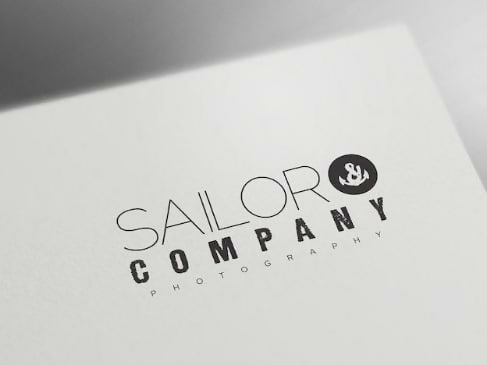 Foehn & Hirsch Brand Identity with Ampersand
F&H is a representation of Foehn & Hirsch. The designer has used ampersand here to make this logo simple. This is a normal way to use ampersand without any sophisticated designs added.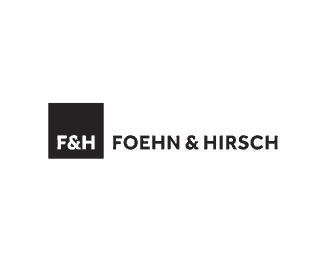 Impression Noir & Blanc Logo With Ampersand
This is another custom ampersand used by the designer in creating this logo for Impressions Noir & Blanc. It is just awesome and curly around N and B.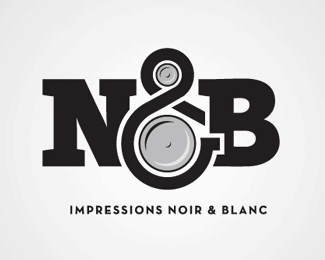 Phil & Pino Logo
The ampersand used in this logo by the designer "Hermeneutic" is simple but stylish. The designer used a curvy font style ampersand to give his design the beauty it needs.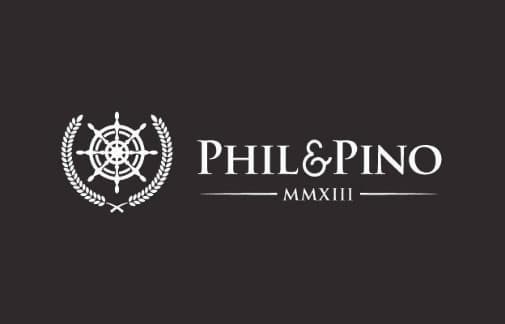 Cloth & Co Logo
The ampersand used in this logo is placed within a black circle. This is a plain white and black logo design with a classy font style.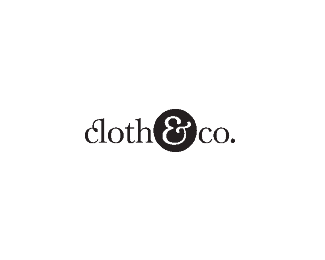 This'n'That Logo
This logo by BigAl67 on Logopond for This 'n' That monthly newsletter is another good way to use the ampersand in your logo or any other designs. The font used is also curvy and curly giving it the outcome.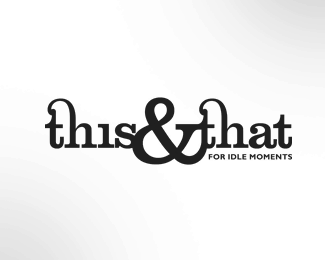 Millie & Meek Logo
Millie & Meek is a floral studio and the designer Annmary used a custom ampersand logo which looks like two "Cs" crossing each other. This gives the ampersand a flowery effect as well as suiting the aim of the client.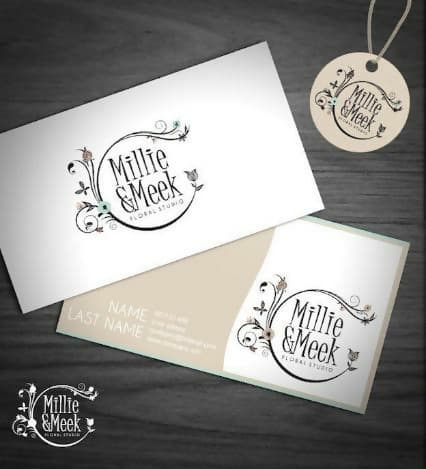 Emma & Ray Wedding Logo Design
Just like I have said before in this article, ampersand can be used in any design. Muse7 the designer of this beautiful wedding logo used a starfish ampersand design just the way the client wanted. It is for a destination wedding hence the starfish ampersand design.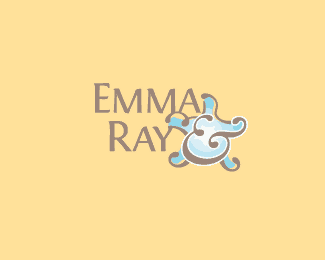 Bulk & Bunches Logo
Bulk & Bunches is a logo design for a natural food retailer and the designer has infused ampersand in the design.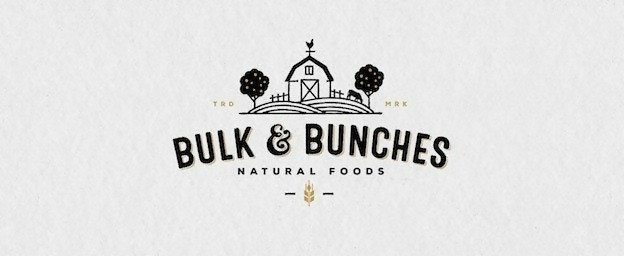 Swipe & Tap Logo
This is a hip-hop style design for an indie iOS app (Studio). Michaelspitz is the designer who created this for his client and he also uses ampersand instead of "AND" within the logo. It is classy and cool.
Bosses & Henchmen Logo
According to NappSwearengen the designer, the logo was designed just for the fun of doing what he loves. The ampersand in the logo is custom made and it carries two Chess pieces (The King & Queen). This is another nice way to use the ampersand in logo designs.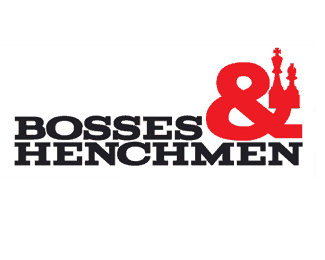 Sutton & Pop Logo
The ampersand used in this logo is like a thread, this is so because the client is into pattern designs and the designer " rl X" put it into consideration while creating this design.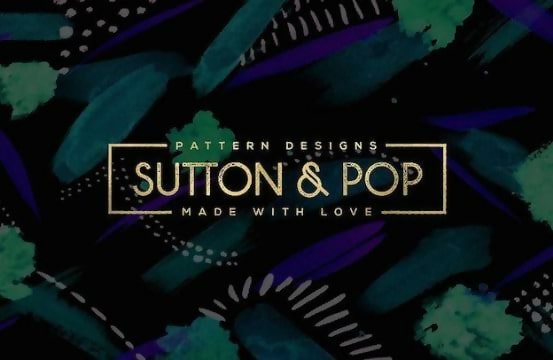 Board & Branch Woodwork Logo
In this logo, you will find another fun way in which the designer (GT Graphics) used ampersand. This logo is for a woodwork company and a logo contest was carried out on 99designs to get the best.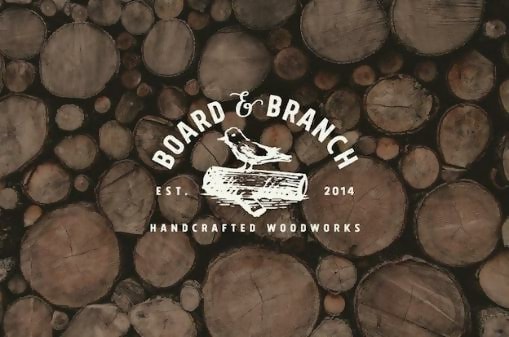 Ampersand Logo Design 2
This is the second ampersand logo on this list and it was created by VERG, a designer on dribble. The designer made this ampersand logo to look just like a flower and also heart. This is surely a creative way to use ampersand for logo designs. You can get more ideas from this to start your own personal ampersand logo design.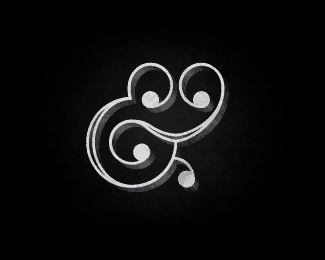 Rustic & Company Vintage Logo
This logo includes ampersand in it, and it was created by Sign²in, a designer on 99design. The designer won the contest to create a vintage logo for Rustic & Company. It shows how well ampersand fits into any design.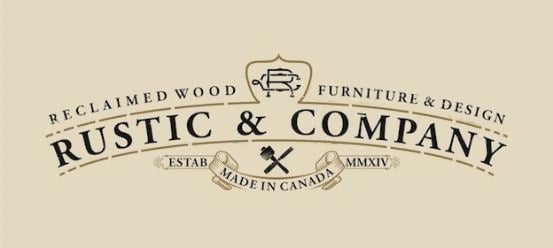 Pixel & Path Logo with Ampersand
Most times, it doesn't matter if you use a custom ampersand in your designs, but by choosing a great font type, you will also get great results. Check out this Pixel & Path logo, the font type used here gives the ampersand a unique outcome. Always explore your options when it comes to designs.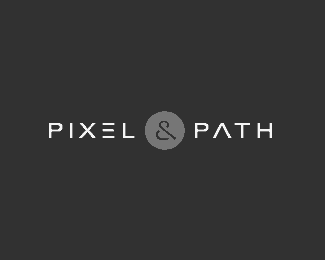 Mike Mains & The Branches Logo
This logo is for a folk/rock band, it was designed by Aaronmccall for his client. The ampersand in this logo is behind "Mike Mains" and on top of "the branches". It is a nice concept for using the ampersand in your logo design jobs.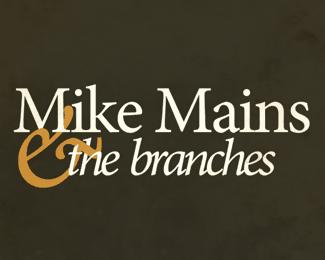 B&E Organics Logo
This is another vintage looking logo with an ampersand on display. It is the B & E Organics logo, the designer has done a great job by making the "B" and "E" look like ampersand as well, for this organic fruit company. It takes serious thoughts, ideas and brainstorming to get something like this, so start brainstorming today for your next job.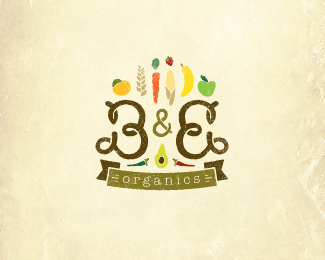 H & B Logo
This H&B logo is designed by Gypseemoth for his friend's wedding. The ampersand is the connecting point and the main attraction of this design. The designer did a great job by infusing the ampersand in between the letters H and B, which links the two alphabets together. It is surely another nice concept for ampersand logo design.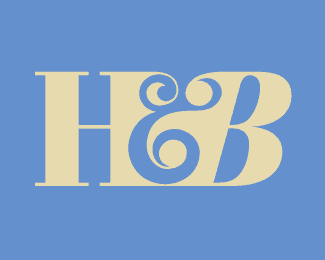 Cloak & Dagger Logo
Cloak & Dagger is a logo design by Clinttabone and his partner Cedric. It has a simple ampersand font type and design. This logo is for two business partners hence the ampersand in the design.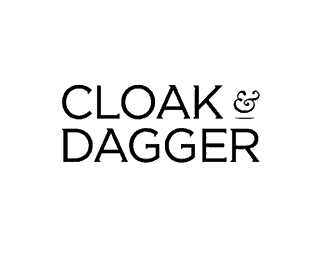 SG&S Industrial Constructors
The designer PacSync created this logo for SG&S industrial constructors. The ampersand here is used to replace the usual "AND" in the design to make it easy to read and neat.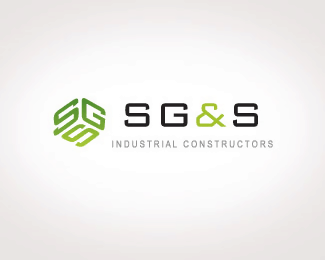 J&B Political Party Logo
This is a logo designed for a political party in Brussels by Roelmoeurs. The designer used J&B for the client, the "J" stands for youth while "B" is for Brussels. The ampersand separates the youths from Brussels with colours.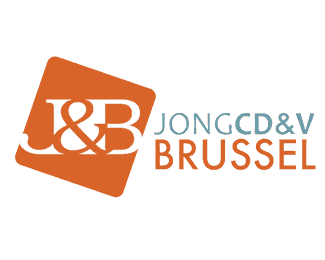 P&L Logo Design 2
This logo is for Peace and Love. But the designer Jsae made the logo as a peace sign hand with a heart shape indicating love. The hand also represents ampersand in the logo which serves as "AND". Its a nice concept for a logo design.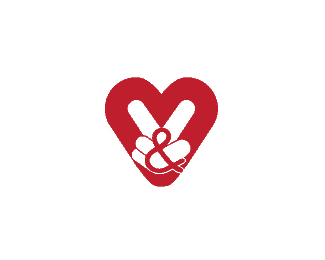 Ampersand Logo 3
This is another independent ampersand logo. Here the designer used just the ampersand to create a simple logo design for an old "ET" job.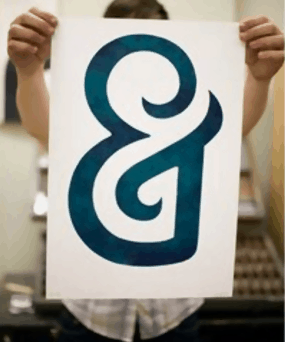 Bread & Breakfast Logo
This is a bread & breakfast logo and the designer has also used an ampersand to separate the bread from breakfast. It makes this logo elegant and stylish due to the font type used.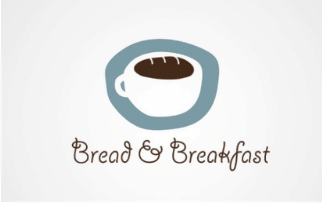 Romeo & Juliet Poster
This is one of the world's greatest love stories, almost everybody alive must have heard about it. This is actually a poster for William Shakespeare's play and it is just on another level. The designer included pictorial representations of Romeo & Juliet in the ampersand.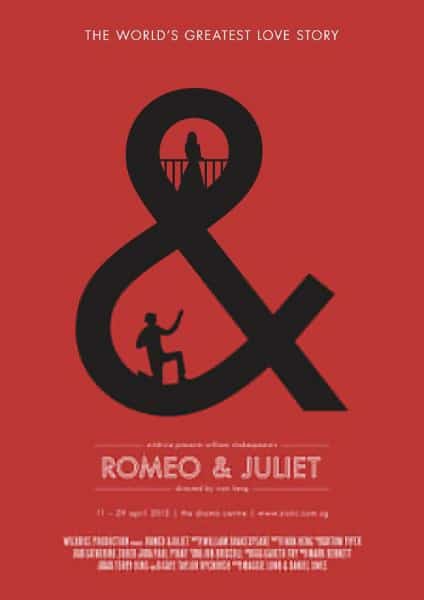 Handwritten Ampersand Logo Design
Here, the designer used a handwritten font to create this awesome logo that can go for a wedding; photography; boutique and so on.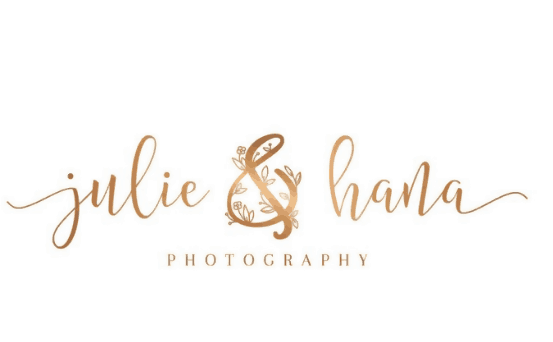 Conclusion
The ampersand is generally another form of the word AND, but it does not mean it can be used to replace the word when it comes to writing. The ampersand can be used for headlines, titles, subheads, company, and business names (Johnson & Co. Ltd). It can also be used for logo designs and branding and as a connector for two words like "Rhythm & Blues."
For the sake of logo designs, it is pertinent that you always look for variations of ampersand fonts to use. This will increase the creativity in that eye-catchy logo you are working on or planning to design. We hope this list of "50+ Logos with Ampersand," has helped you with ideas for your next project. Subscribe to our newsletter and social media links for more updates.